This Wilendur "Noel" tablecloth is one of my very favorite vintage Christmas linens. Last year I used the cloth for
Christmas morning brunch
with Retro Red Stripe Fiesta and Manhattan glassware.
I liked this tablescape so much that I used this shot for our Christmas card this year. When I bought the cloth, I was also thinking about how great it would look with marigold Fiesta. This year that vision came to fruition when we used the cloth for our traditional Christmas Eve turkey and dumplings served in the 75th anniversary marigold tureen.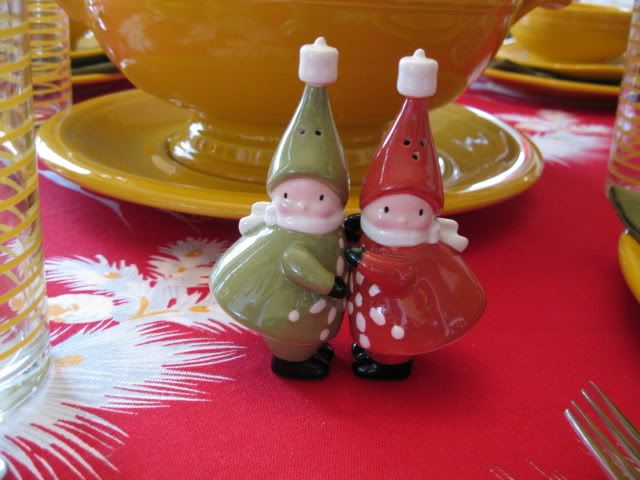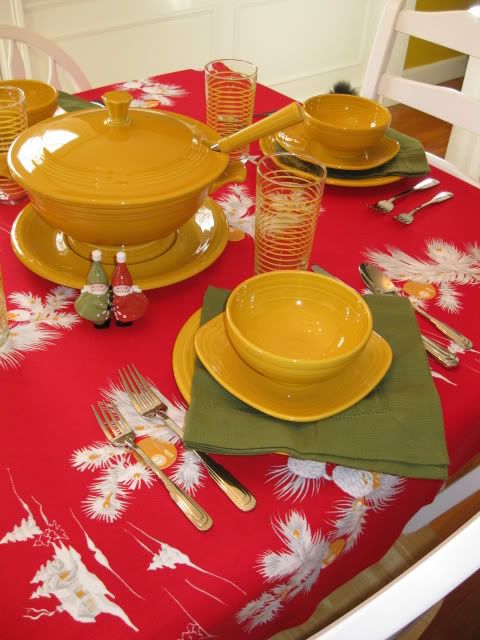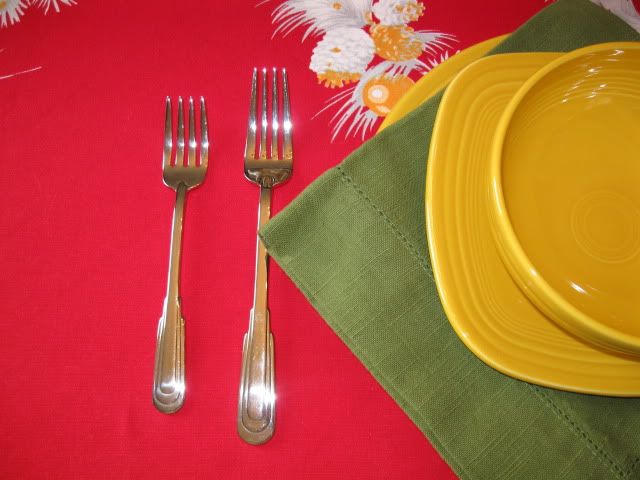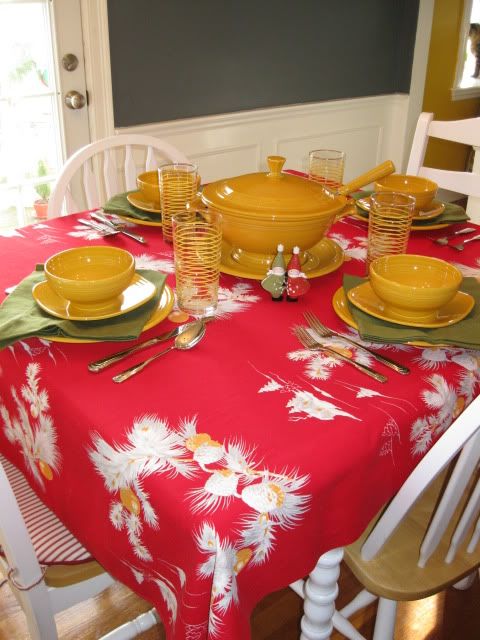 This meal was also the tureen's first service on the tabletop, and I think it was a very fitting launch for this fine piece. Next year I think I need to use my Christmas tree glasses with this cloth.