Farewell, December! It was a wonderful season, and we had a fabulous Christmas.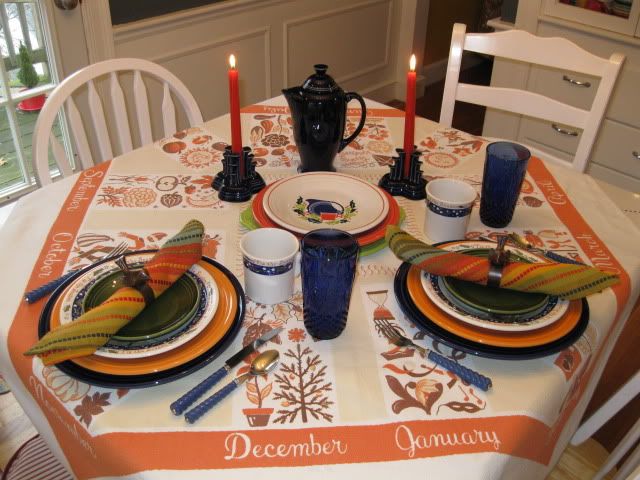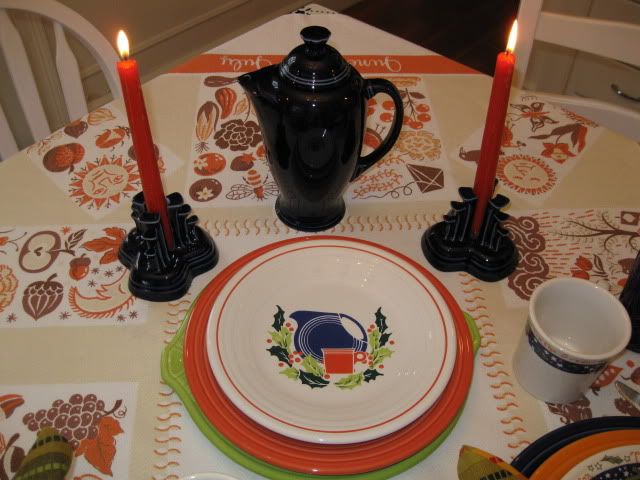 For some tablescapers, an orange cloth might present a dilemma for a December 'scape, but not for a Fiesta collector. Before scarlet entered the post86 rainbow, persimmon was used for many holiday treatments. The disk pitcher plate in the centerpiece was one of the very first Fiesta holiday pieces I purchased as a new collector. I found it at Macy's in Macon, Georgia for Christmas 1998 while driving home to Athens, Georgia after visiting my grandparents in Tallahassee. The design was exclusive to Federated stores.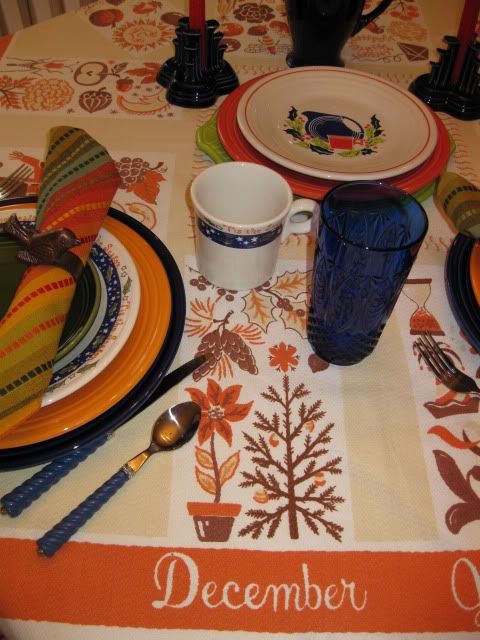 Let's building the placesetting. There are a few surprises in this stack.
The sage green bread plates are from HLC's new
Flip Side
line. The "'Tis The Season" sets were offered by the HLC factory in the late 1990's. The snowflake chop plates were a Betty Crocker exclusive. Oh how we miss Betty's decalled Fiesta pieces!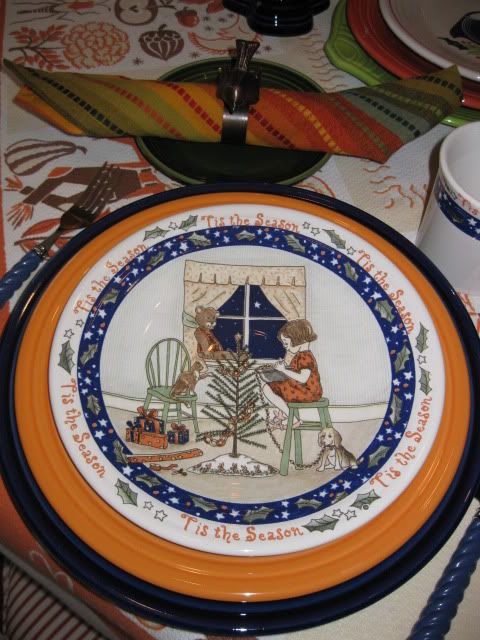 The charming copper bird napkin rings were a gift from Saarin. I think they work so well with the graphic representation of December on this cloth, and I've been waiting all season to use them together.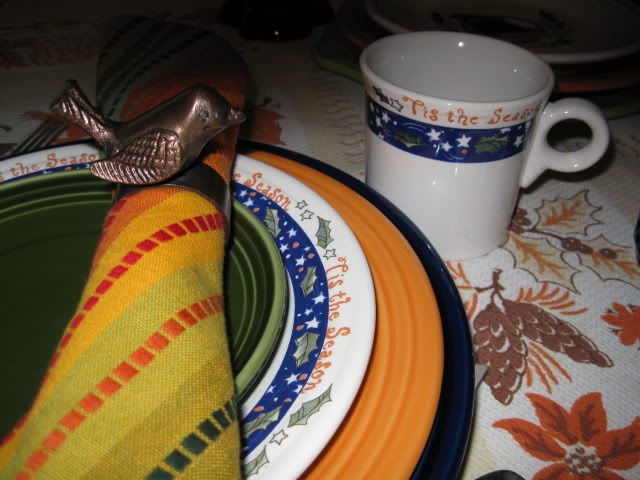 I'm pleased to have done one non-conventional color Christmas tablescape for this season. Farewell, December! Farewell, 2011! It's been a wonderful year for the tabletop!