The dishes are ready for Halloween. Do these plates remind you of any felines you've seen here before?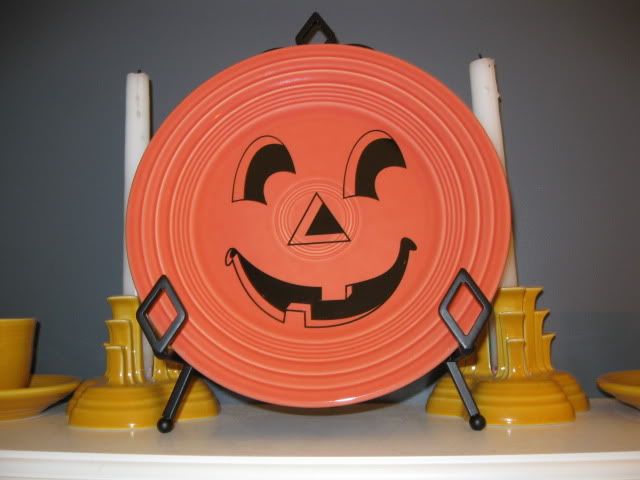 The candy containers are in the corner cabinet.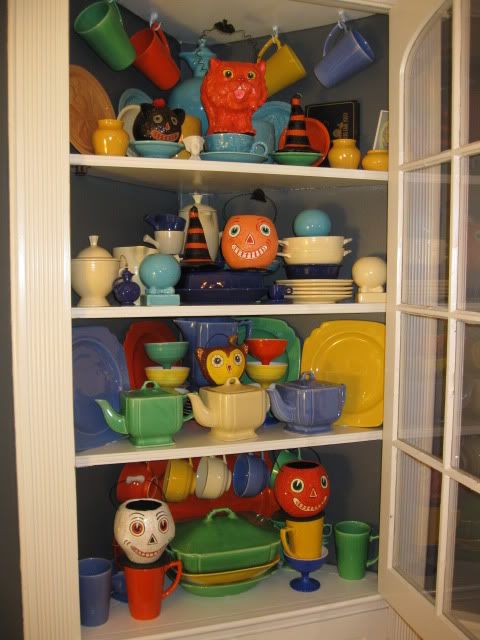 The Hoosier has a few vintage plastic accents nestled in the yellow Harlequin.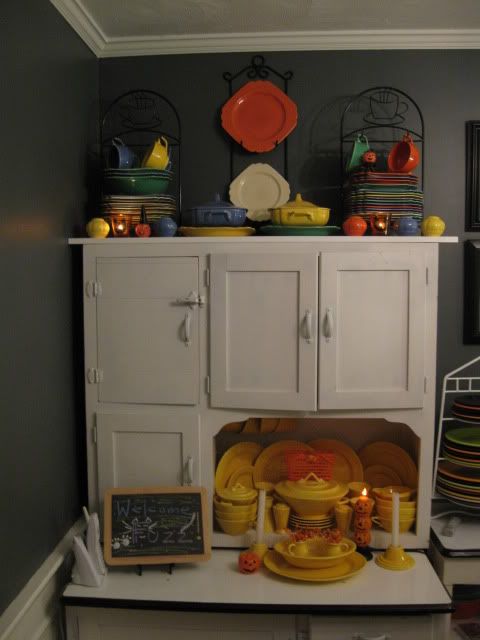 I was lucky to receive these Gurley candles as a gift. They are right at home with the Riviera.
In the living room, a Hall owl cookie jar joins the decor for the first time this season.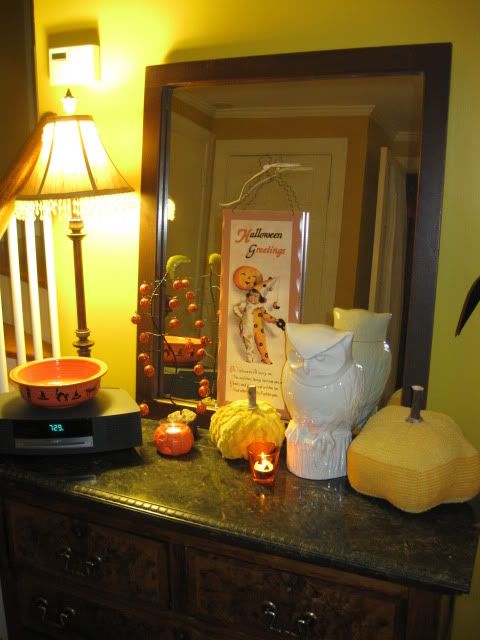 The mantle features Fiesta and Stangl pottery bowls and candle holders.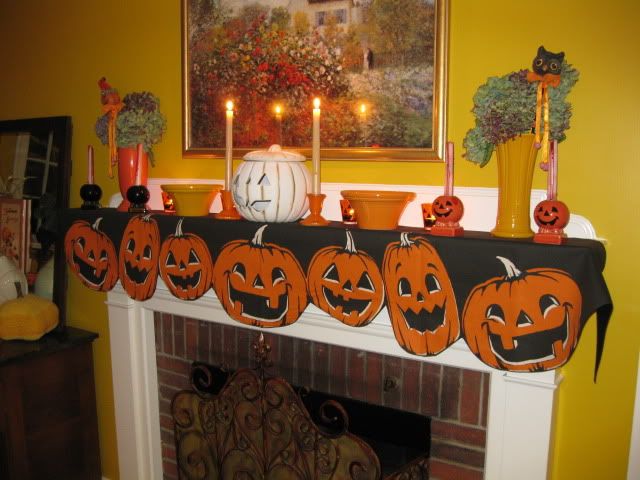 The jack-o-lantern votives add a spooky glow.
Let's turn the lights back on for a closer look at the owl.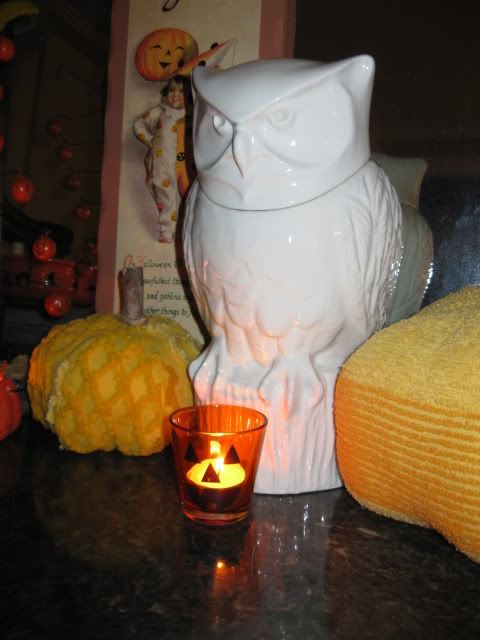 Happy Halloween!