Slowly but surely, Sparkle & Fizz, our beloved Maine Coon cats, have found their way into my posts on Tabletop Time. At first, their presence was just the occassional tail or ear in the photo frame with the dishes. Now they greet you in the header photo, so let me give you a proper introduction.
It all started four years ago when my co-worker told me that her neighbor had two mother cats with tabby litters, my very favorite kind of cat. The next thing I knew, these two babies were sitting on my sofa...
...And eating their first meal on Fiesta.
Originally we were supposed to take a pair of older kittens, but on the day that we went to pick them up, they hid under the bed and would not come out. The owner offered us these two "girls" instead, and we dubbed them Kate and Marni. A trip to the vet revealed that the kittens were only about five weeks old, a little too young to leave mom, really. Because we got them at such a young age, we had to help them learn how to groom and feed them special food. All in all, it's worked out very well, because the BOYS are very bonded to us.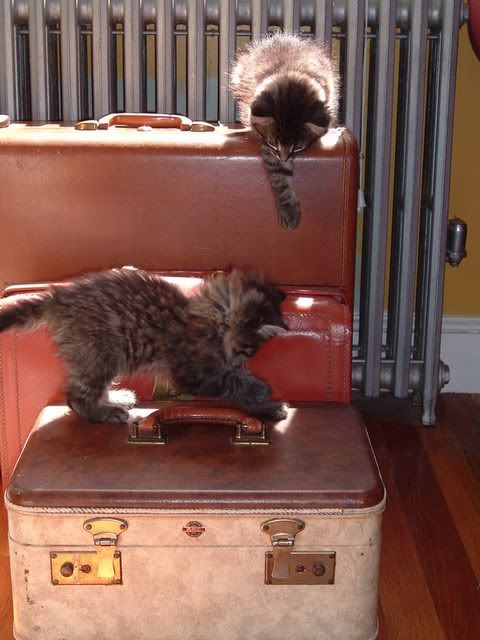 S&F have always enjoyed the dishes...
...And the bathtub~
...And being photographed!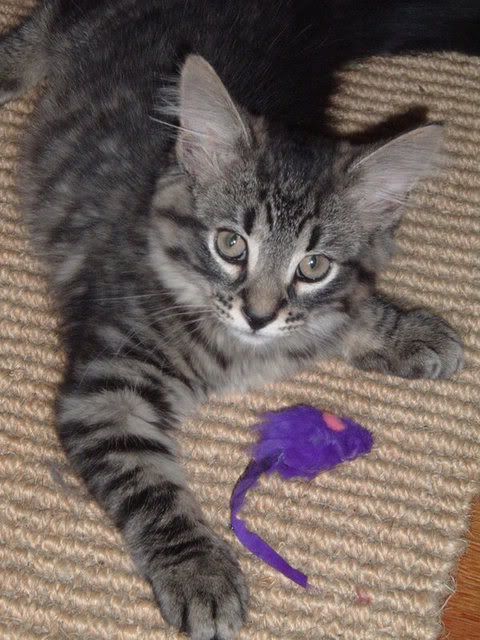 Oh how we've enjoyed watching them grow!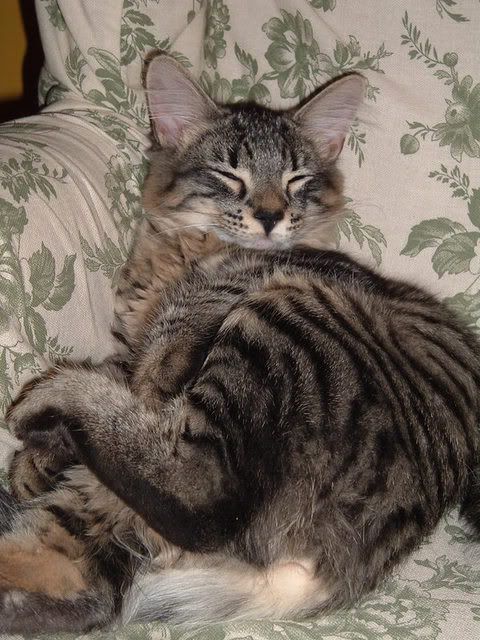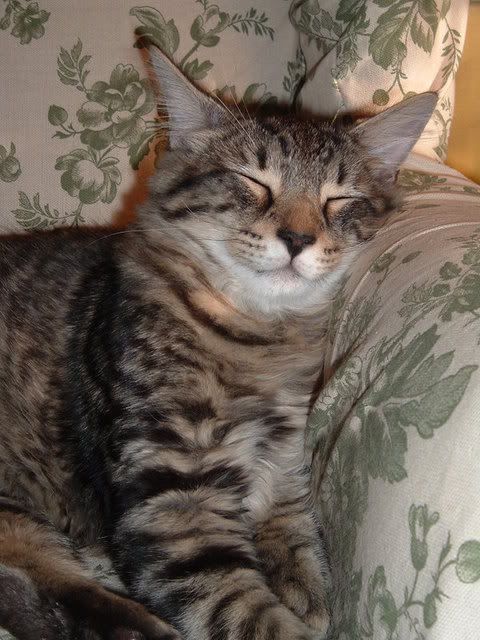 Sparkle weighed 1.5 lbs when he came to us, and Fizz was only .9 lbs! Today they are great big boys at 14 and 15.7 lbs respectively.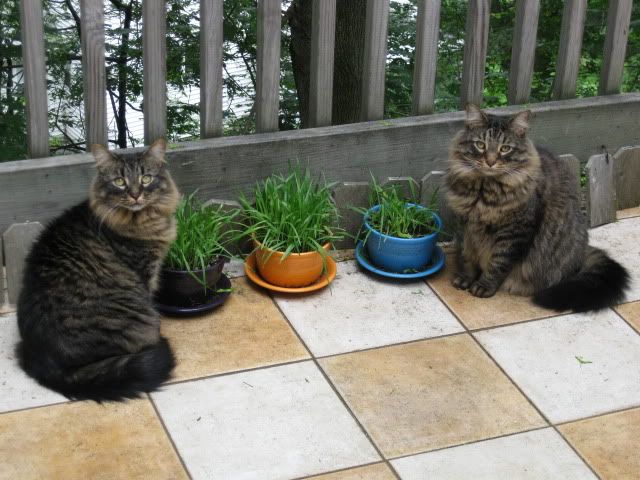 They really enjoy cardboard boxes.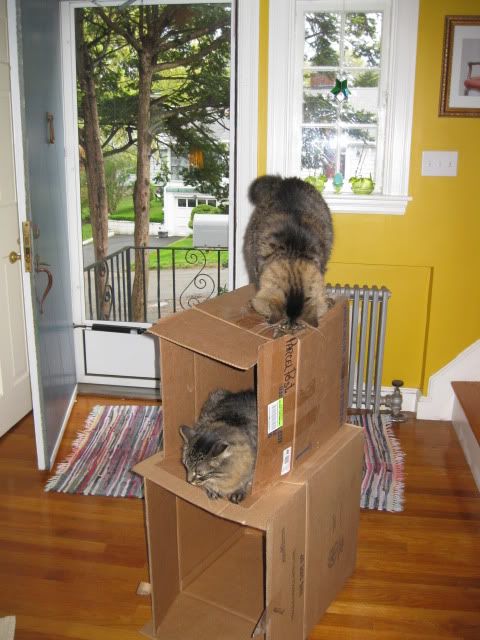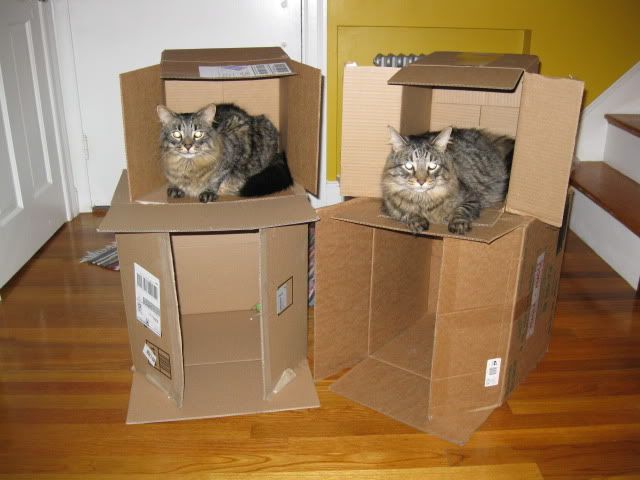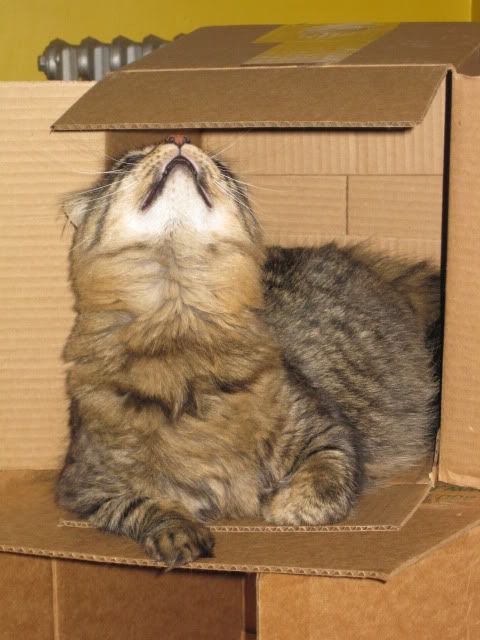 They're still Fiesta fans, too. Sparkle paws at the door of my Hoosier each Saturday morning in anticipation of tablescape time. Only a Fiesta mug will do for drinking these days.
Happy Birthday, S&F! I promise to share more of your adventures this year.