If you're following my blog, you probably know by now that I'm lucky to run in a fabulous pack of fellow tabletop devotees known as The Divas. Today is Diva Elaine's birthday, and I'm sending her greetings with this vintage lobster and crab tablecloth. Happy Birthday, Elaine!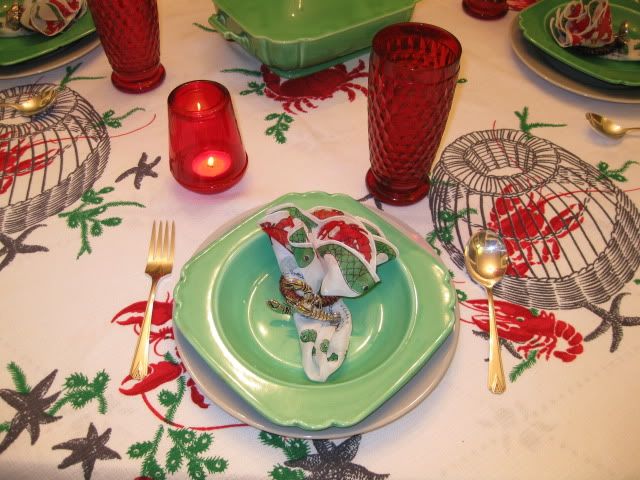 Our friendship started over a shared quest for the Wilendur lobster tablecloth. I think the cloth I'm using today was inspired by the Wilendur textile. It has a slightly Asian feel to it, so I'm wondering if it is a Japanese interpretation of the Wilendur original. I purchased it from an ebay seller in England, and it came with these interesting silk circular napkins.
I found the napkin rings last week in Newport, Rhode Island. I just can't resist beachy tabletop accessories!
I tried a few shots in the Blue Hour.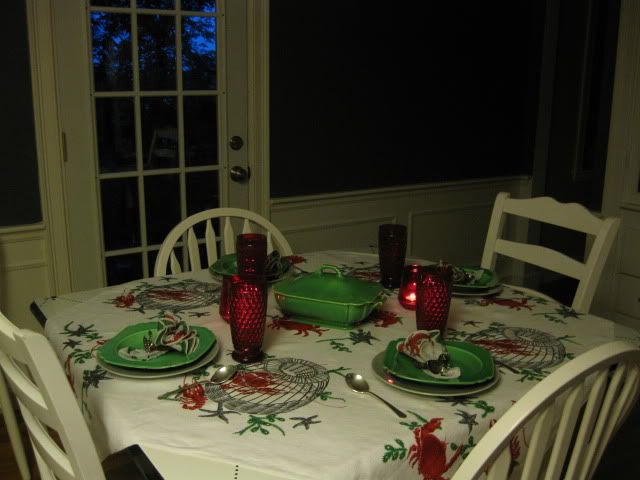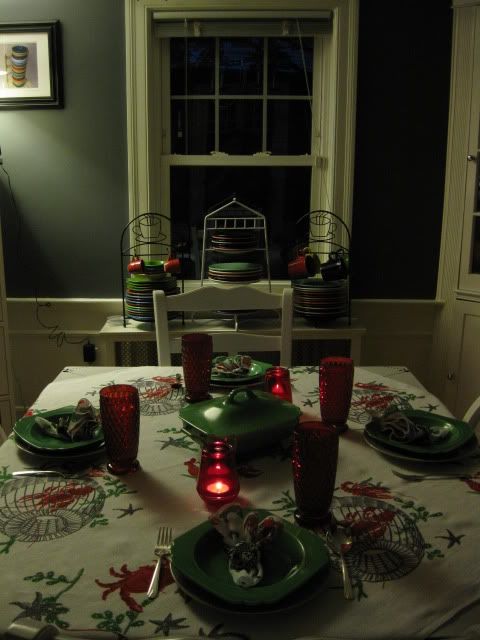 Next time I'll start shooting in the first five minutes of the hour rather than the last few seconds! Let's turn the lights back on...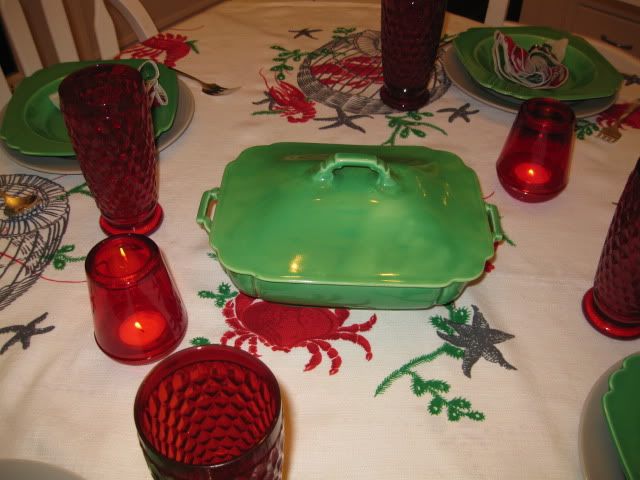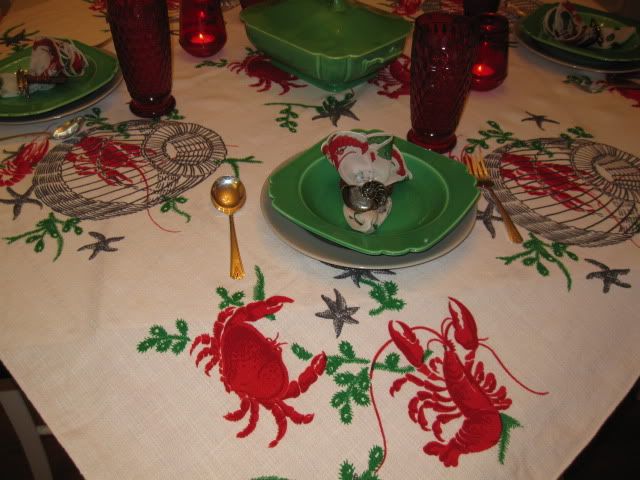 The placesetting features vintage Riviera deep plates on gray Harlequin luncheon plates with vintage Oneida
Deauville
silver plate flatware. The glasses are contemporary Villeroy & Boch
Boston
tumblers.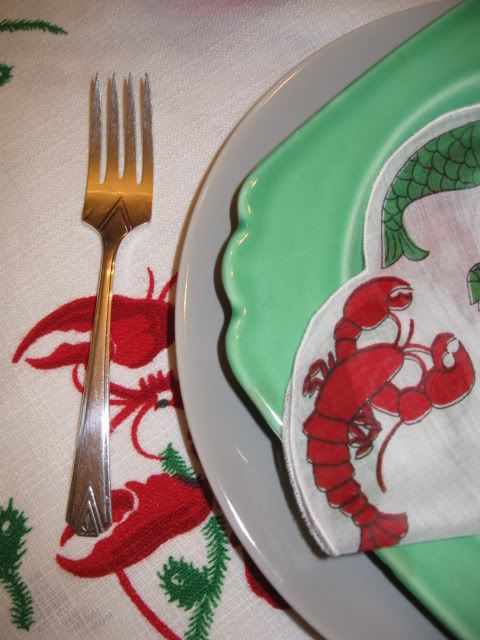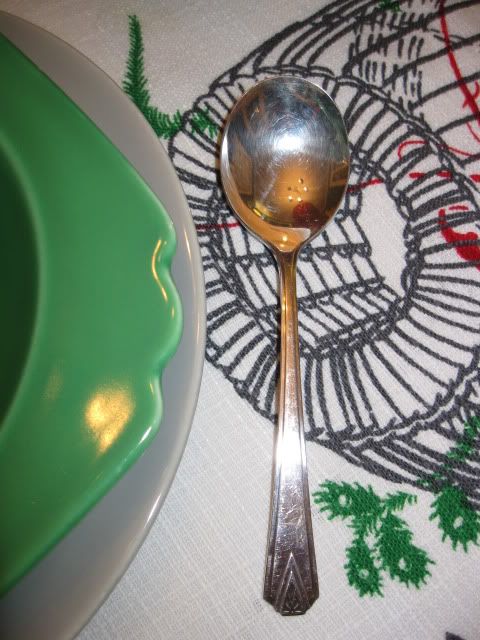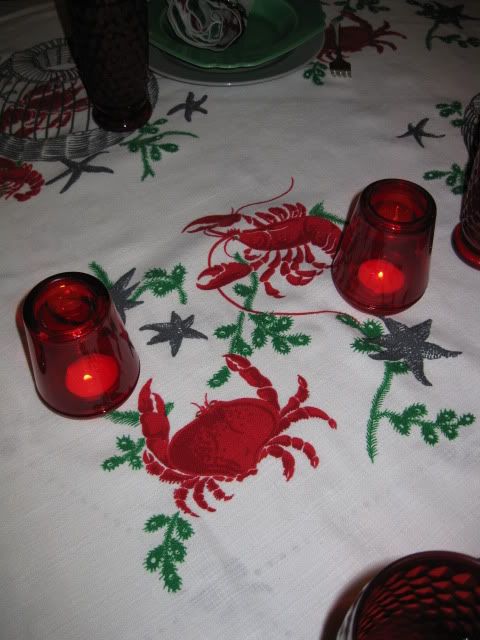 I hope you have a wonderful birthday, E! S&F send their greetings as well.