I'm excited to debut this tablecloth today. I just love using scarlet for Thanksgiving, and this year scarlet is going to meet marigold on the tabletop.
These amusing vintage postcards from Plymouth were a give-away at an antique shop I visited last week.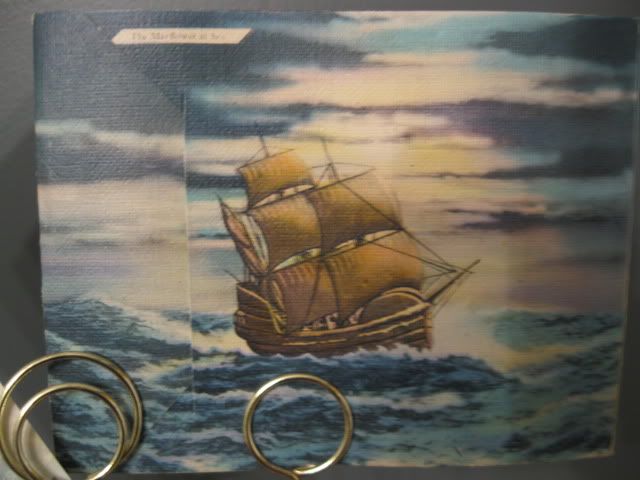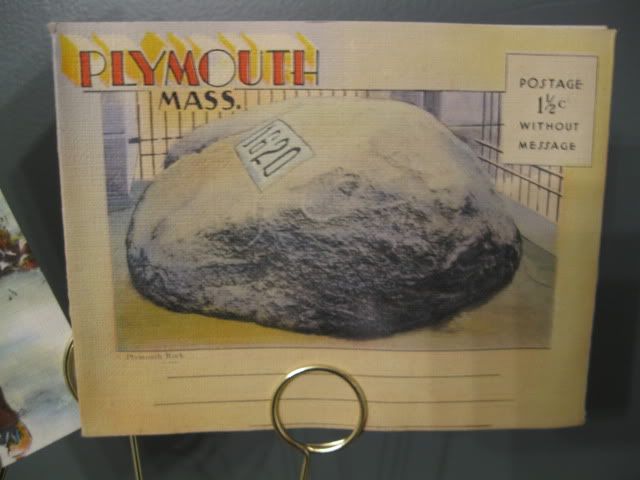 I enjoy getting out these vintage turkey vases every year. The hydrangea in the large bouquet reminds me of our wedding flowers.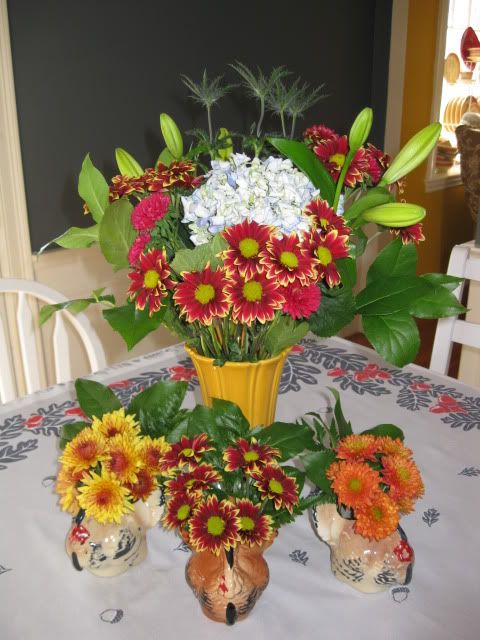 We're just two for dinner this year, so the tabletop can be a bit more fussy and eclectic. After so many years of actively collecting dinnerware and accessories, I'm relishing the fun of just opening the cabinet and pulling out whatever strikes my fancy.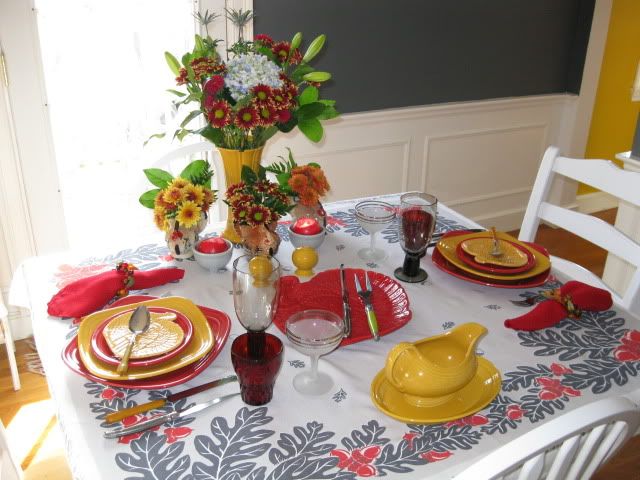 I chose Fiesta dinnerware, turkey accent plates, vintage bakelite flatware, harvest-themed napkin rings from my friend Saarin, a blend of contemporary and vintage glassware and a Laguiole carving set.
Vintage champagne saucers are just perfect for
kir royale
with cranberry garnish.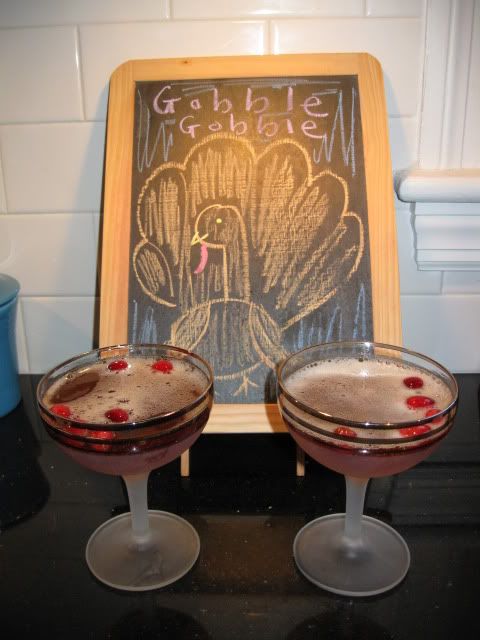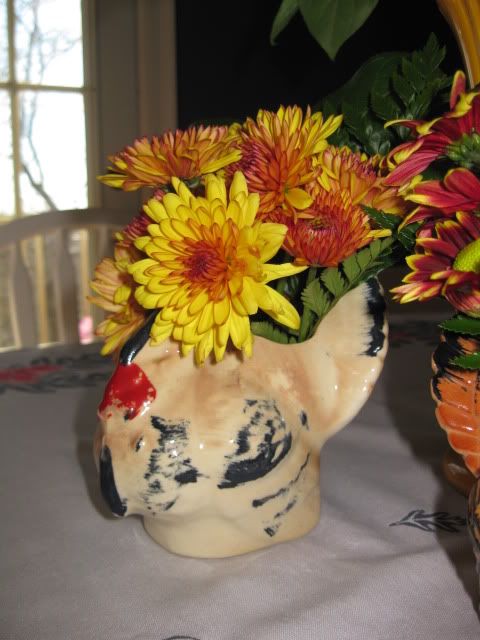 Enjoy your turkey!