Sometimes I don't use a cloth for Christmas because it arrives after I've already chosen my holiday line-up for the season. Christmas cloth listings increase dramatically on ebay and etsy in December, and this Gieroch cloth is a lucky etsy find earlier this month.
I could not find much information about this textile designer, but I just love the whimsy of his designs for this cloth.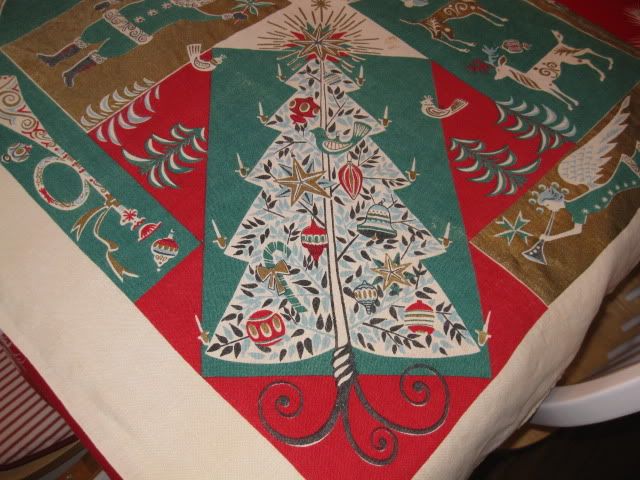 This cloth was sold as a cutter and arrived in sad shape. It had never been washed, but 50 years of food stains had not been kind to the fibers. Add in the nicotine stench and discoloration, and this cloth had to have its first bath. It's in usable condition now, but there are several small holes I need to repair.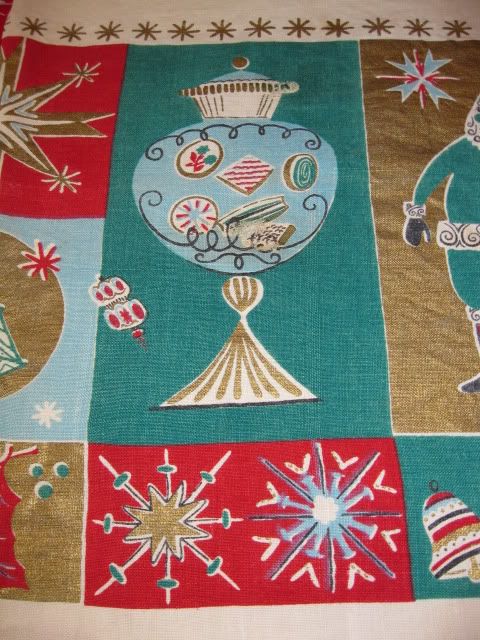 Despite the holes and remaining stains, the cloth is really fabulous given all of the gold that is still intact.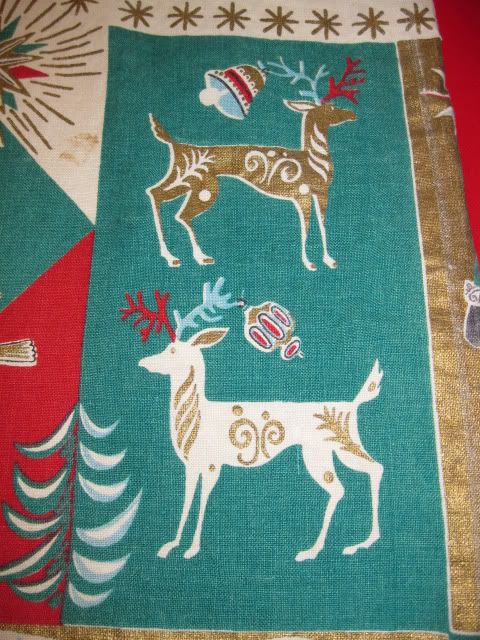 I think I'll unpack the Skytone next year for a truly 1950's Christmas table.