"Big and Bursting" could be this year's garden theme. The planting are now three years old, and some of them have turned into real space hogs. Here's a little month-by-month of how we got to where we are today.
March
The crocuses debuted this year, and they did not disappoint.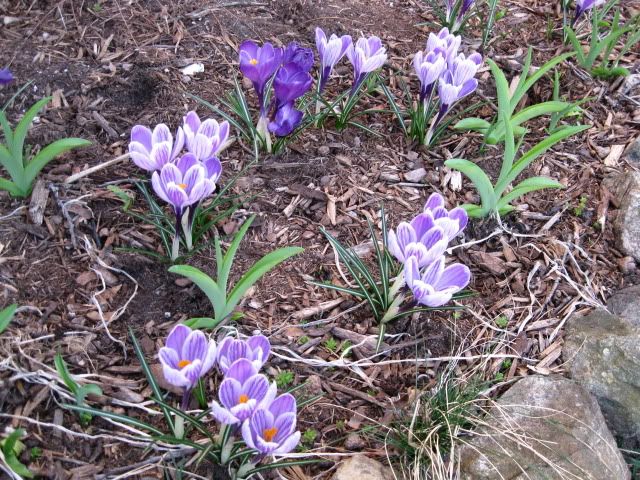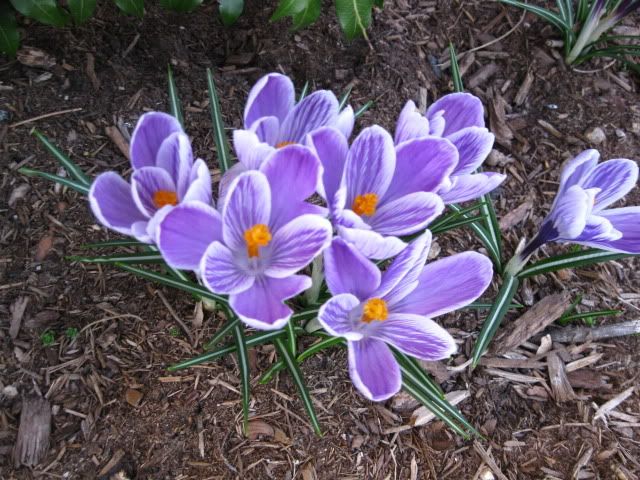 We had a rare 80 degree day that shortened their bloom time, but the daffodils were not far behind.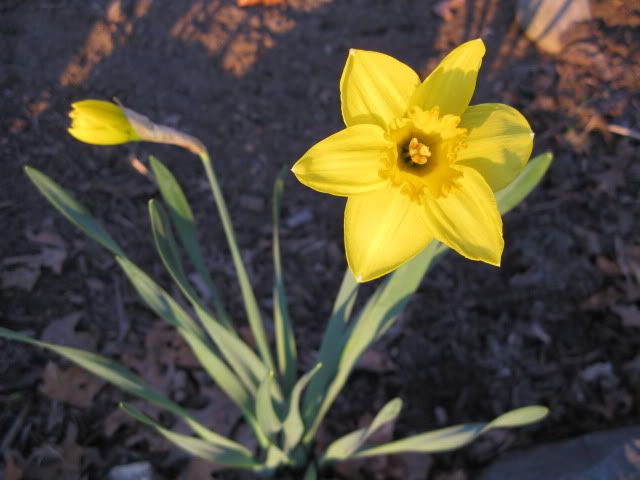 These snowdrops and hyacinths have been here since the house was built.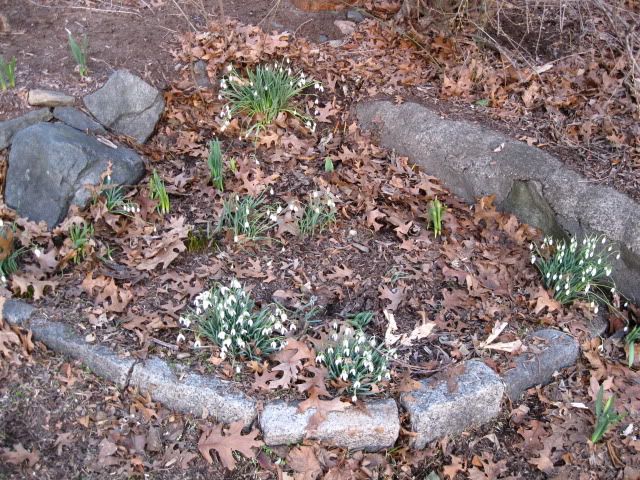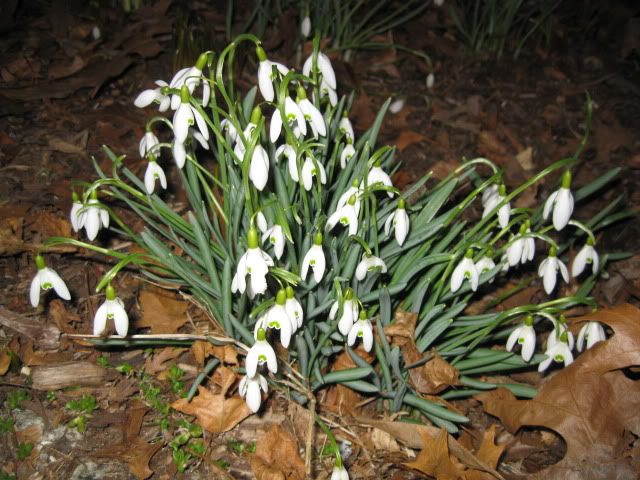 I put these in the window box for a few weeks of color.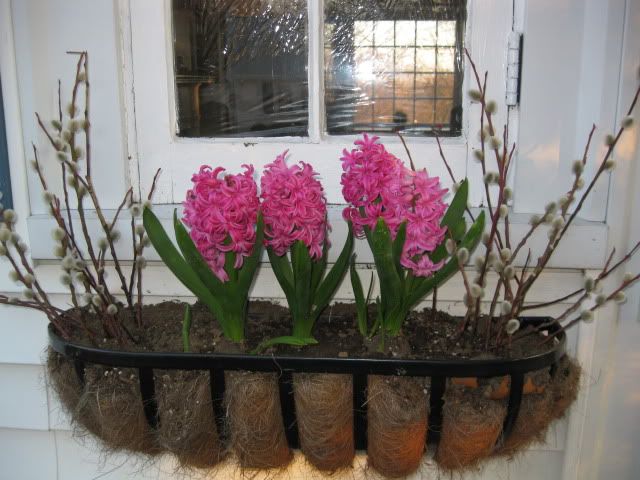 "Old Faithful" forsythia also put on a wonderful show.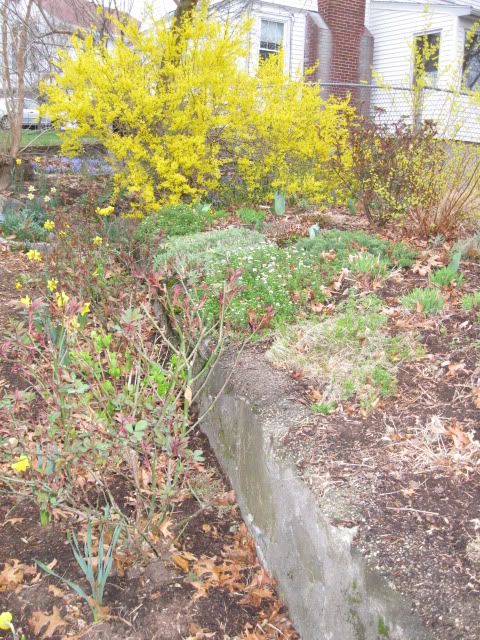 April
Then it was tulip time.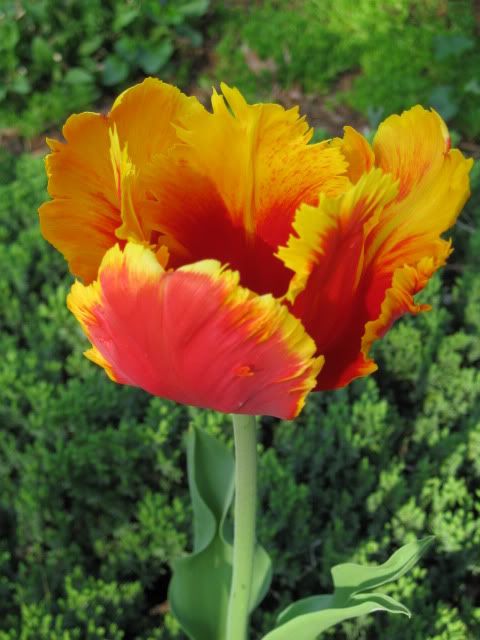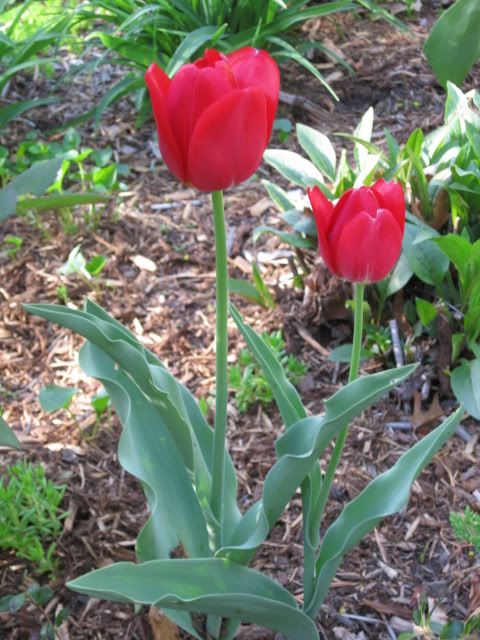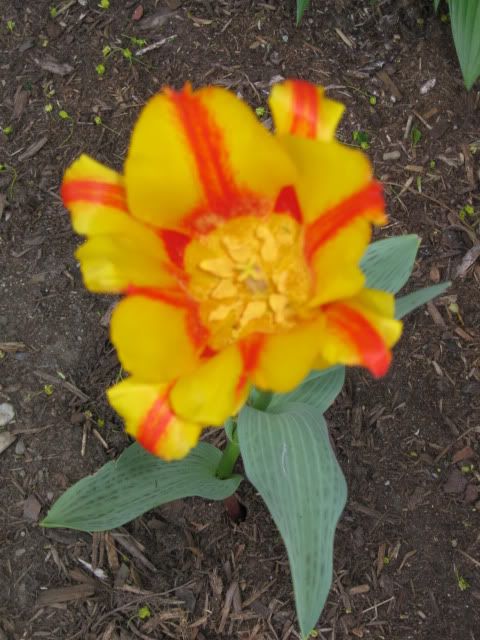 The lilac gave us a few blooms.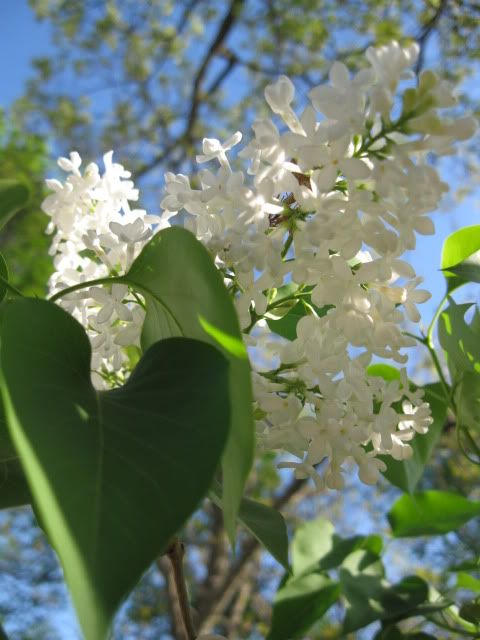 The shade garden sprang to life.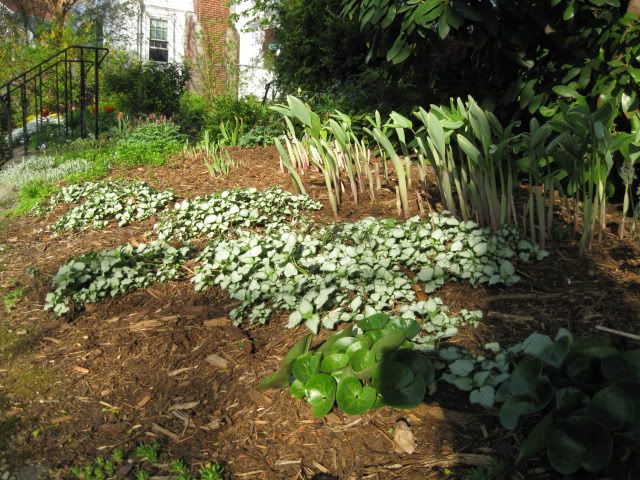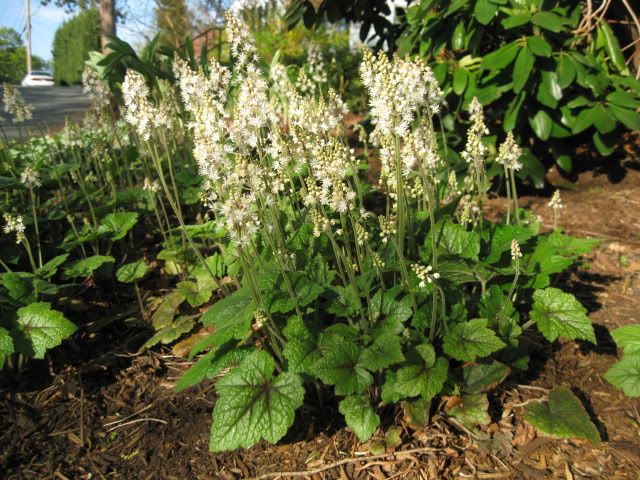 May
One new addition~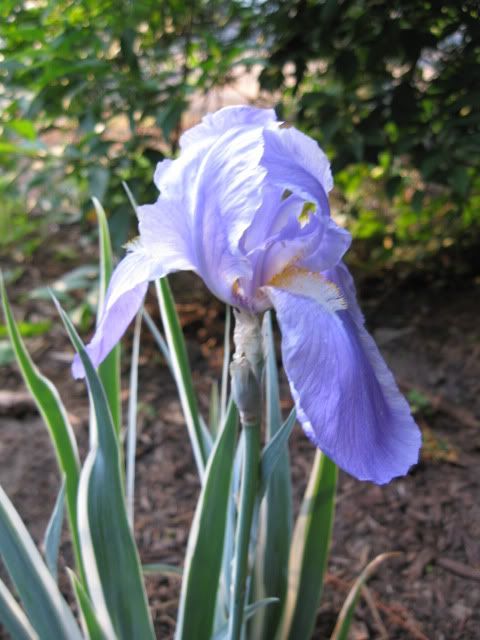 The rhodie ushered in the pinks.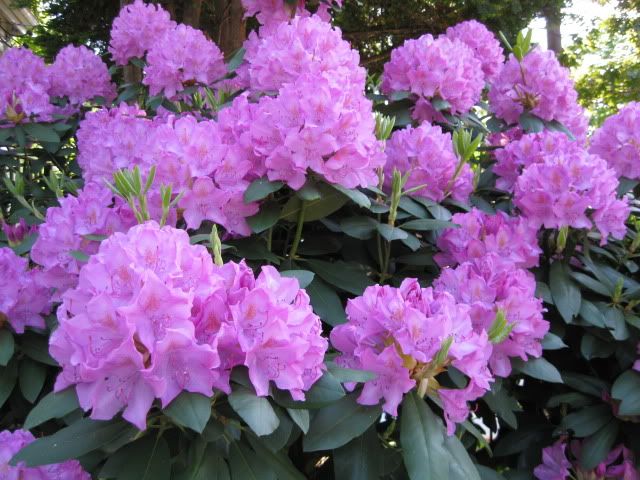 We have roses!