Sadly our beloved Sparkle died suddenly last night just before his fifth birthday.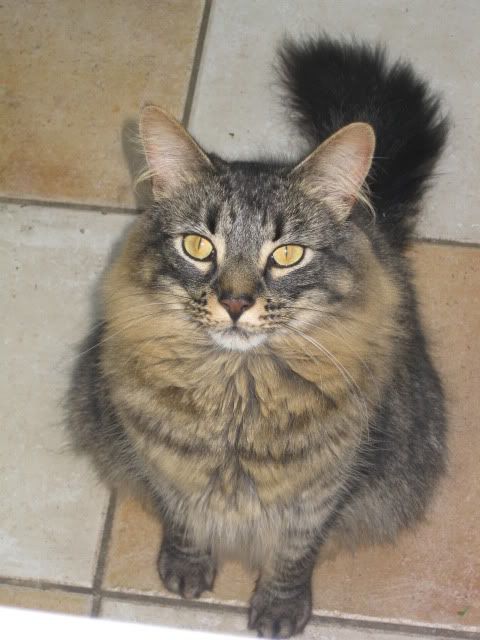 As I was coming in for the evening, I heard the cats making their customary thumps and patters on the way to greet me. Then I heard a rather unusual thud followed by two meows of distress in the kitchen. When I entered the room, Sparkle was lying on his side gasping for breath and Fizz was running toward him from the dining room. Then Sparkle was gone. I think he had a heart attack, as Maine Coon cats carry a gene for a heart defect that can bring on sudden death in this manner.
Fizz and I sat with him for a while. I stroked his silky fur and asked him to come back to us. Then Fizz walked over and tenderly put his paw on Sparkle's ruff. When Sparkle did not stir, Fizz gently and knowingly licked him a few times, then backed away and sat down to look at me.
We miss our Sparkle so very much. He died too young.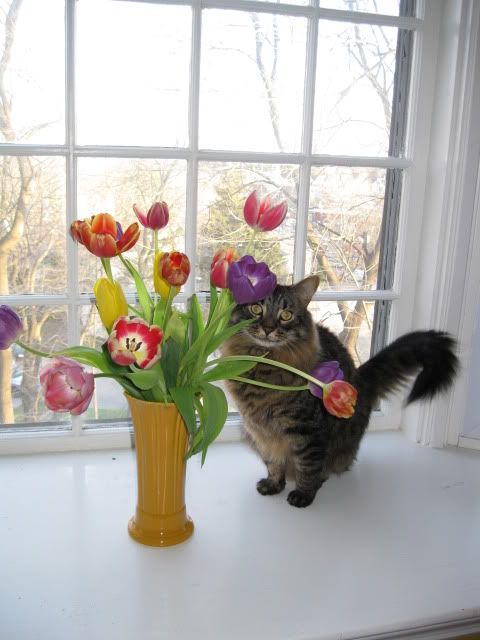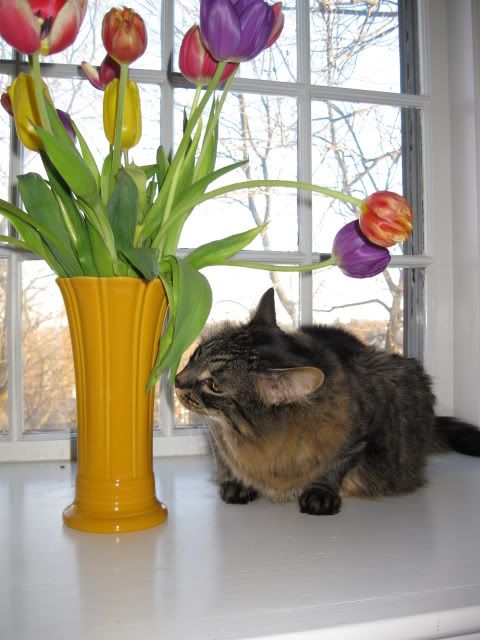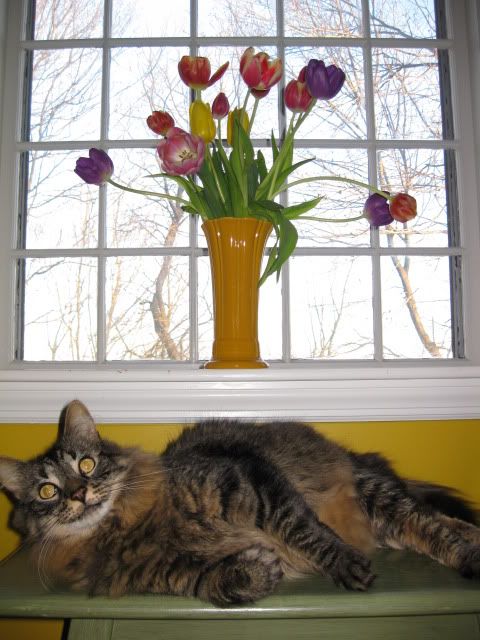 Overnight I heard Fizz calling for him to come and play. They were such devoted cat brothers.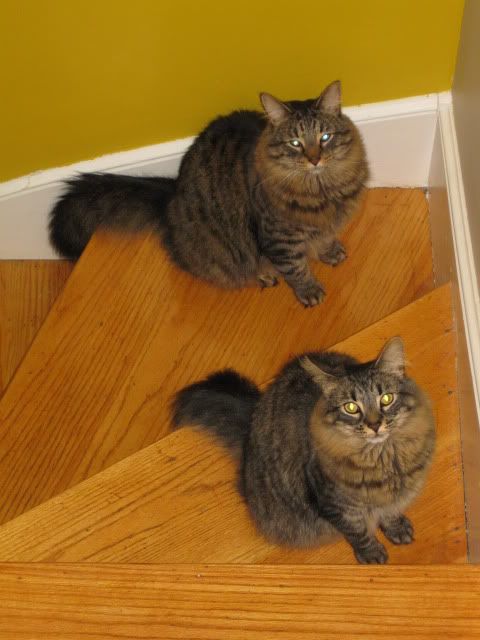 Thank you, dear Sparkle, for five amazing years of excellent feline love and companionship.