As I was writing the finale to the poinsettia parade, something stirred in my memory and I realized that I have another Christmas table done for a 2009 Dish article that I have not shared here or logged into the database. Here's the Simtex
Wreath
tablecloth celebrating the release of the HLCCA Retro Red Stripe Fiesta.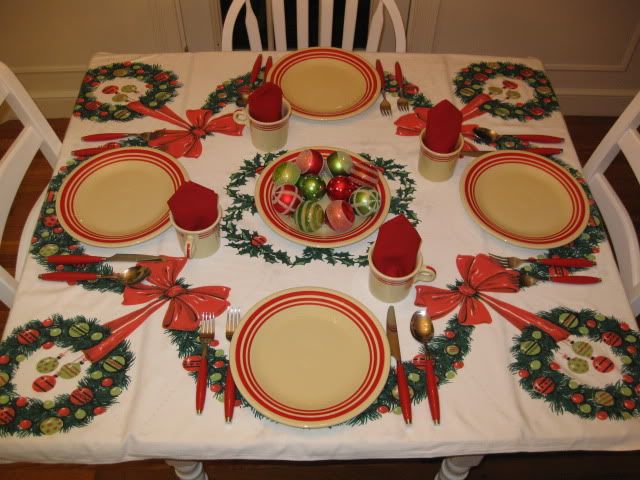 I saved this picture of the tag from a completed ebay auction. I'm sorry that the photo is so small that you can't see that the pattern is called "Wreath."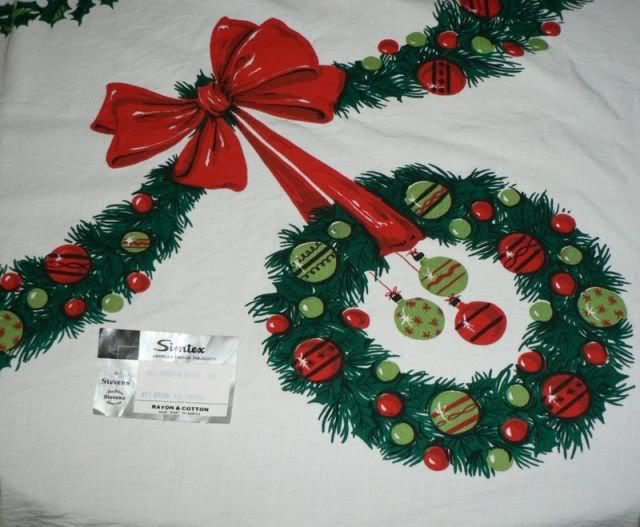 Now, except for some pre-Fiesta linens and a few holiday napkins and tea towels, I think I've shared and logged just about all of my Christmas tabletop linens. Ready for a new topic?