We enjoyed so many great tabletops over Christmas. I'm posting now to document a few so that I can add them to my tablecloth database. Let's start with stripes!
This vintage 1950's tablecloth featuring red stripes, bells, bows, ornaments and greenery provides a wonderful backdrop for Retro Red Stripe Fiesta dinnerware. I especially love the rice bowls in this treatment.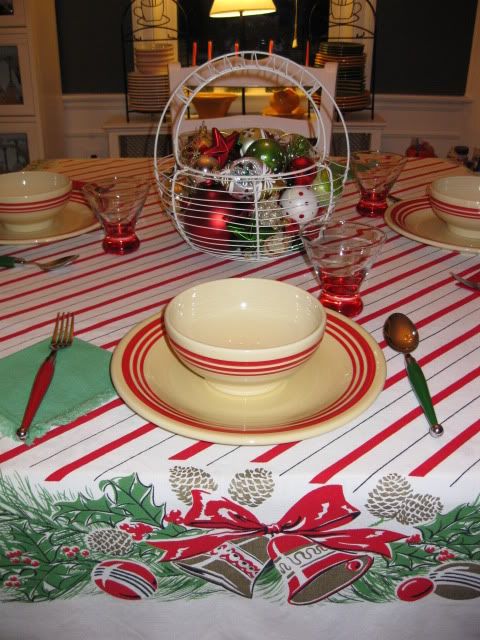 An egg basket filled with ornaments fills the role of centerpiece.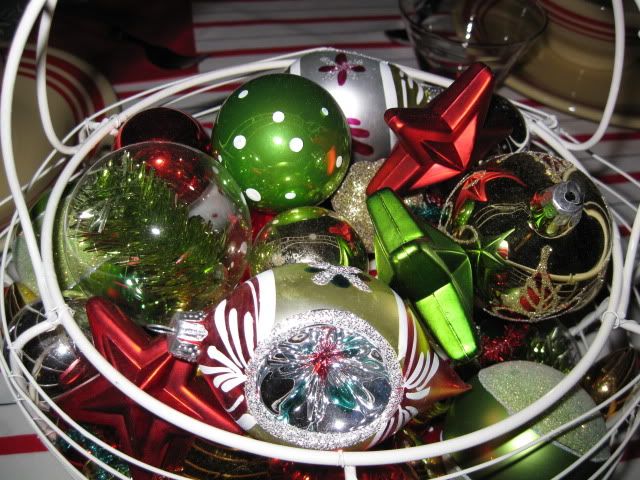 The Gibson flatware has a unique storage rack.
We also enjoyed using the Bon Ton and Betty Crocker Fiesta with this cloth.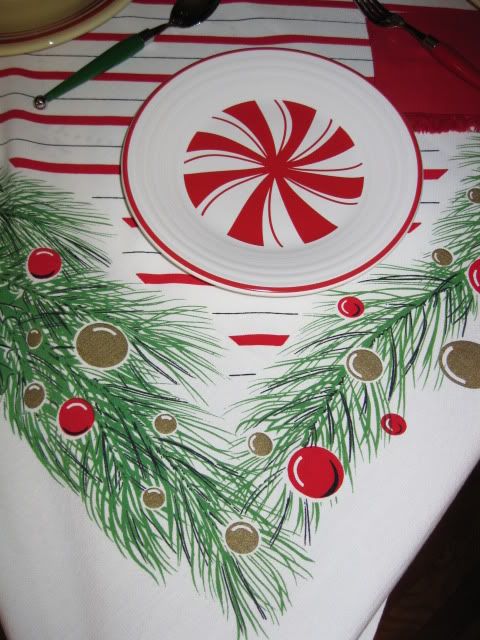 I like the Crate & Barrel cocktail glasses with this cloth. Red stripes from Libbey are also a good option.