Let's finish up this tour of holiday decor so that we can get to the story of the stockings! This year we tried mini Christmas trees in the window baskets for the first time.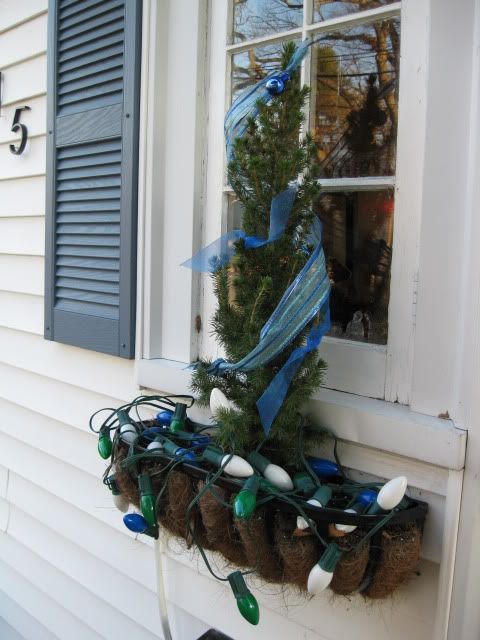 We removed the center window basket at the end of summer because it was just too hard to keep it looking nice between the high position and the light and water conditions on that part of the house. The removal of the box meant that we can also have a large wreath in this position for the first time.
I'm pleased with the overall result of lush blue tones on the greenery.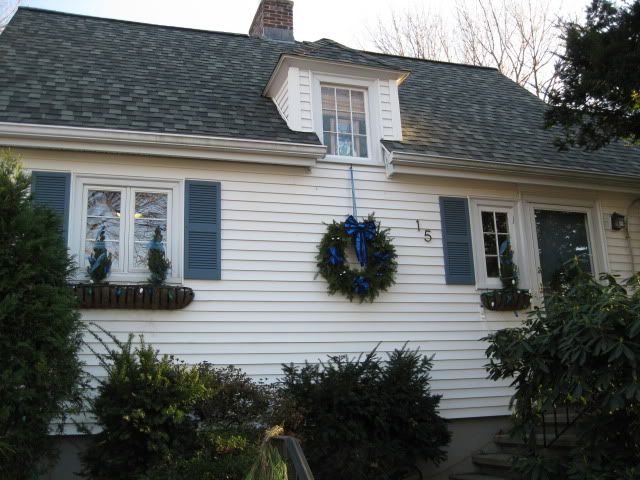 We continued this theme on our railing.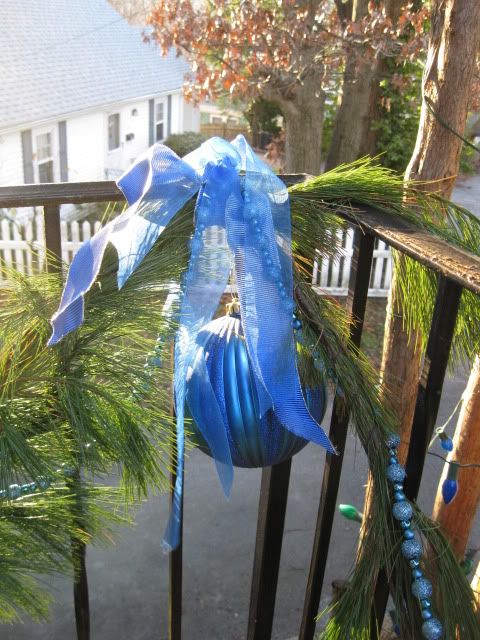 Of course it would all look better with a little snow. For now we'll just have to be happy with some shimmer in the moonlight!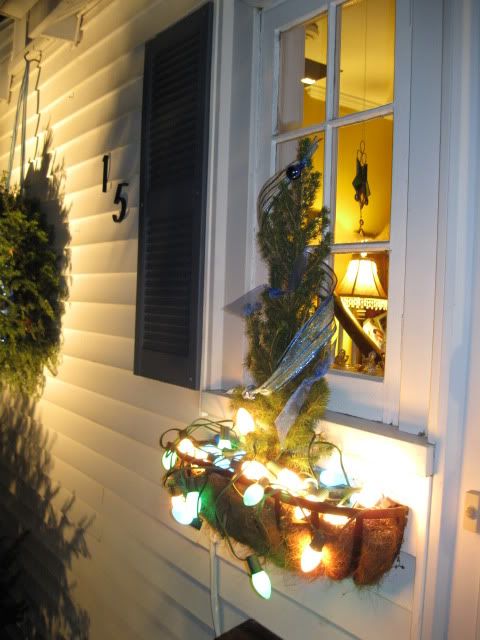 Santa is keeping us company on the back deck, also known as the kitty deck.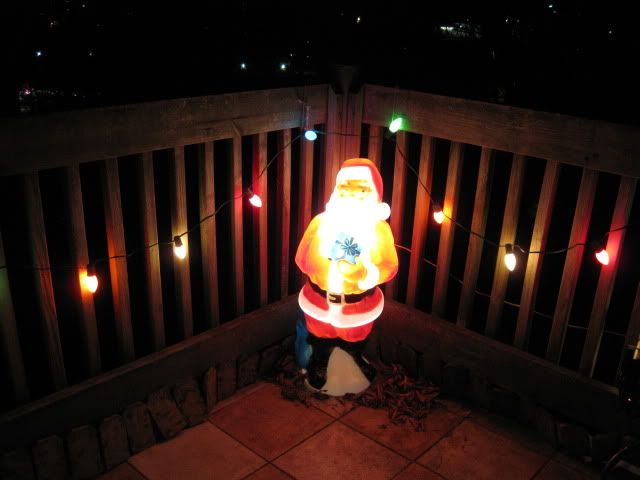 He'll be here soon!