Christmas is nearly here, but fortunately there's enough time remaining for one more entry into the Poinsettia Parade. Here's a fabulous Wilendur tablecloth from that fabulous Tablecloth Fairy Elaine.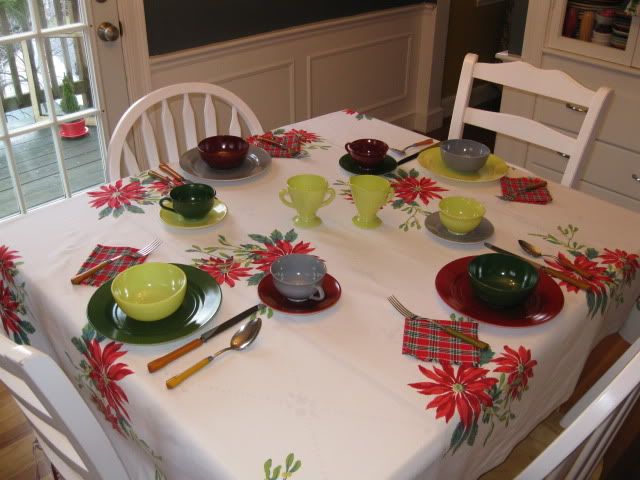 Isn't it a great addition to the parade? I especially love the mistletoe that's entwined with the red blooms. Growing up in Georgia, Christmas time meant seeing great big balls of mistletoe high in the oak trees once the leaves were down. I think these Wilendur bouquets are the perfect backdrop for this Hazel Atlas
Moderntone
breakfast set in the
Ovide
pattern.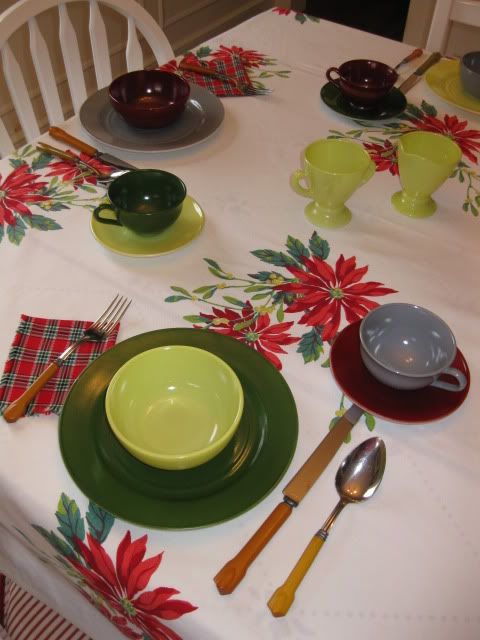 All in all, a very 1950's parade with vintage Bakelite flatware and napkins.