I generally don't post food photos with my tablescapes. While I'm a good cook, my food is usually not pretty. I'm content in the "tasty but not pretty" camp, but there were a few items from this year's Christmas tabletop that are worth preserving in a blog post.
Lemon curd pound cake baked in a Nordic Ware house mold~
Baked brie with fig preserves, pecans and maple syrup~
Gingerbread on a Fiesta
String-of-Lights
bread tray~
The gum drop tree looking a little fuller~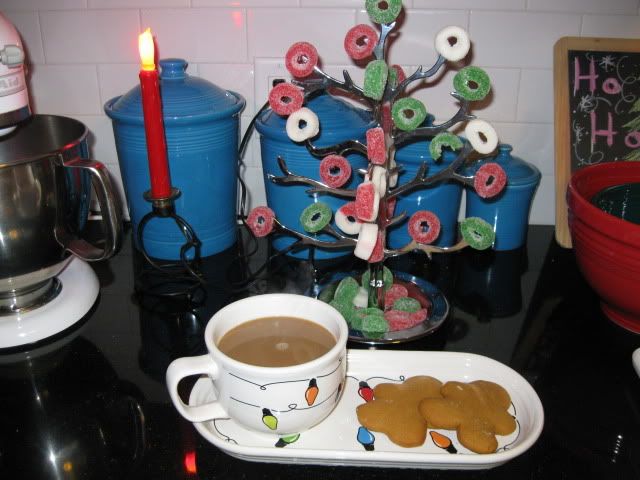 Yum!