Each year I enjoy decorating my dishes for Christmas using vintage items from the 1940's and 1950's mixed with contemporary holiday pieces with retro flair. Let's start this year's tour in the dining room. The top of my Hoosier features Riviera dinnerware, Harlequin candle holders, vintage elf angels and vintage deer from my grandmother's Christmas collection.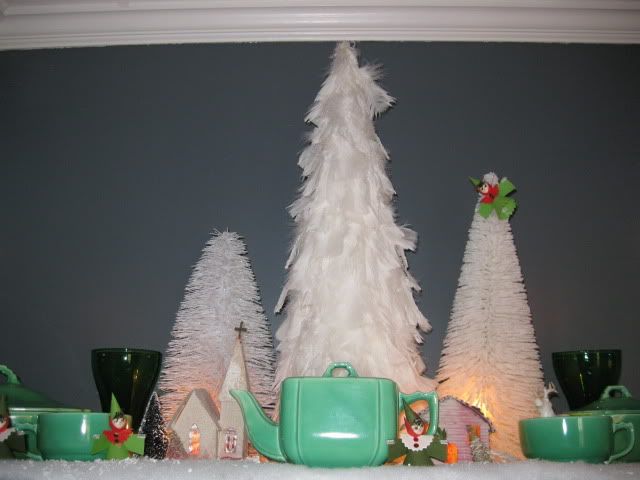 Yes, the top of the cabinet is a little warped!
Vintage Santas have taken over the rest of the cabinet.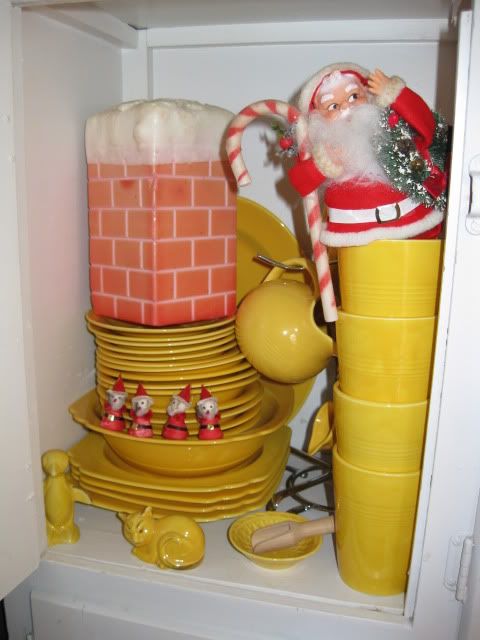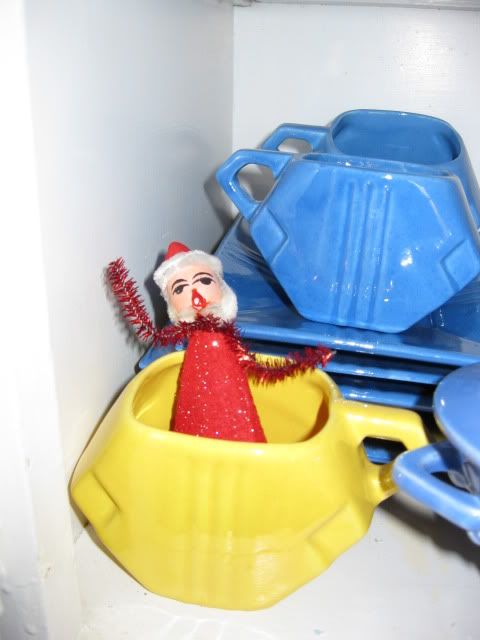 Stockings made from vintage Christmas tablecloths await Santa's arrival. More about these stockings later.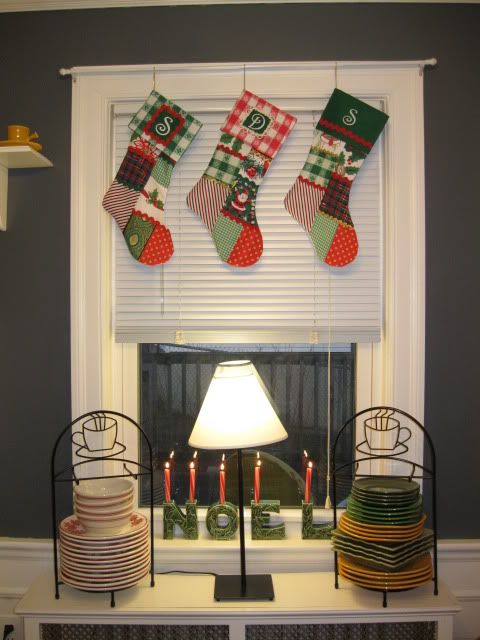 I found these NOEL candle holders at a local shop earlier this month.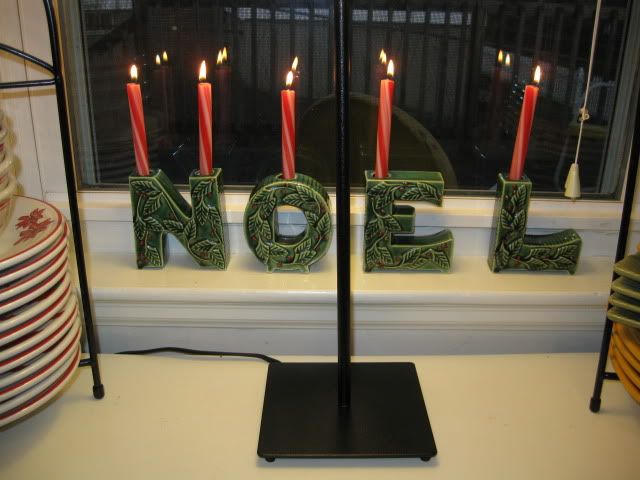 Tablecloths await their turn on the tabletop.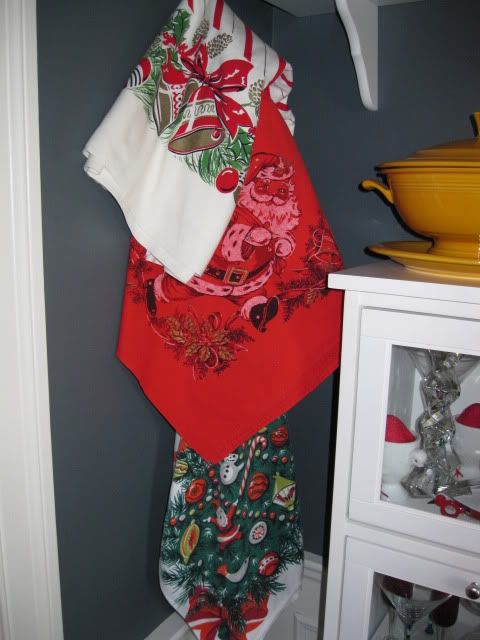 The pinecone elves have returned to their seasonal home in the corner cabinet.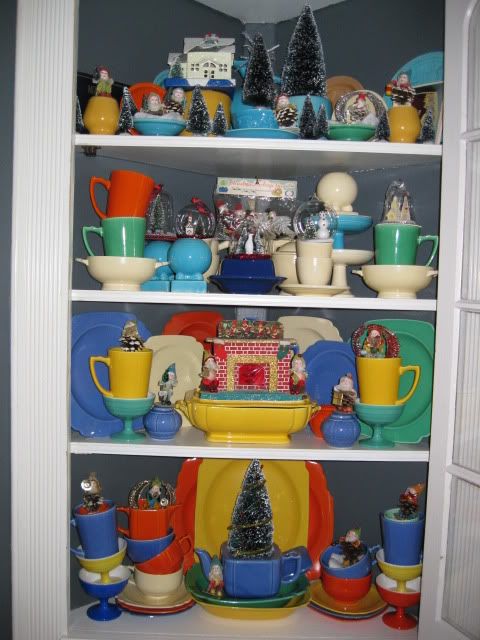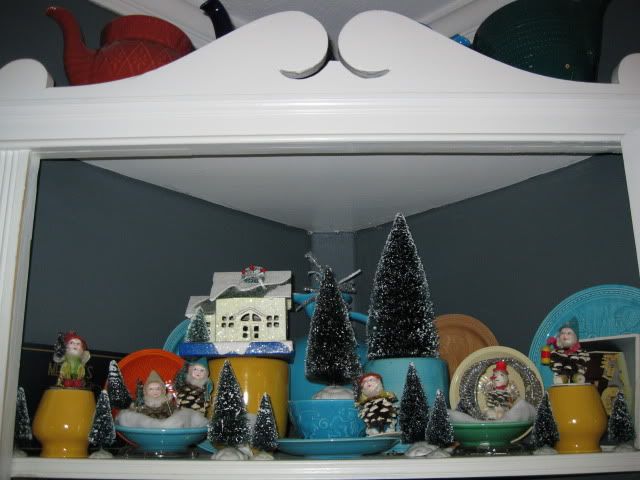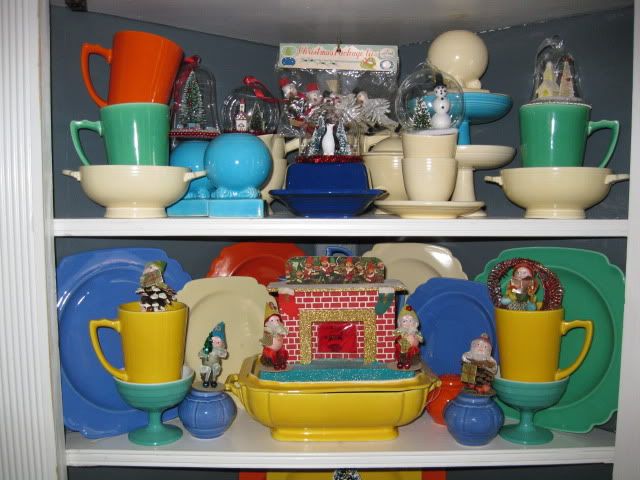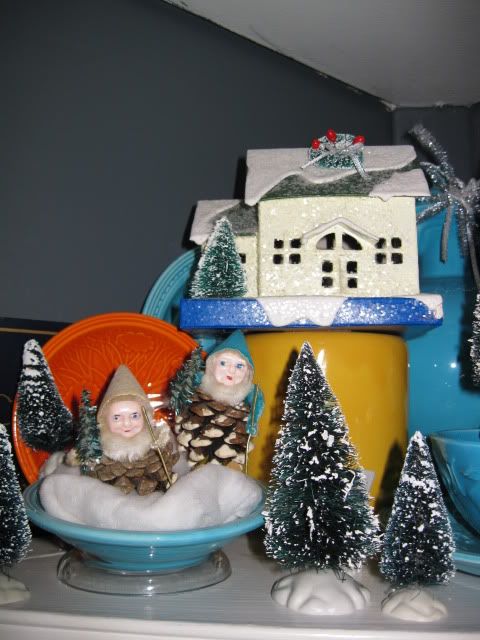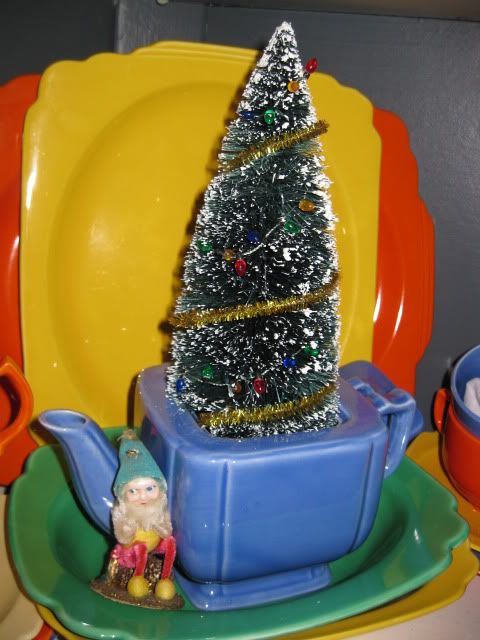 I even found a sister for
my favorite pinecone angel
.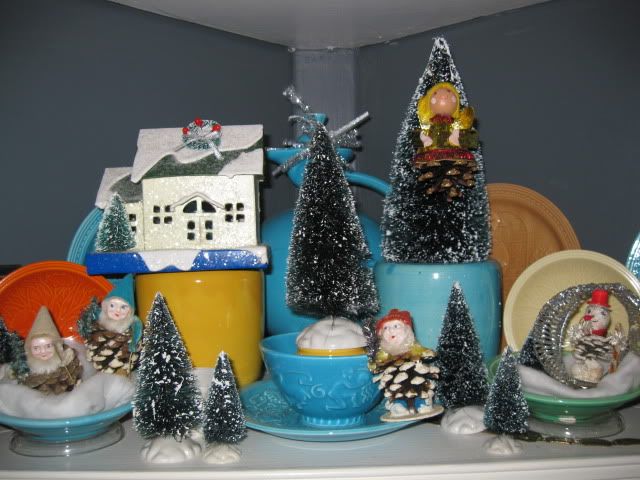 Next up, Christmas in the kitchen!