It's been a very frustrating winter in New England. Either weather or illness has prevented us from taking a lot of the weekend road trips we usually enjoy, including our February trip to Maine for shrimp season. The little
Maine shrimp
are so sweet and tasty. We enjoy them fresh and stock up on frozen ones to bring home.
Thank goodness a little Tabletop Time diversion while we wait for the right time to make our shrimp run! I'm ready for that seafood supper whenever we get to make the trip.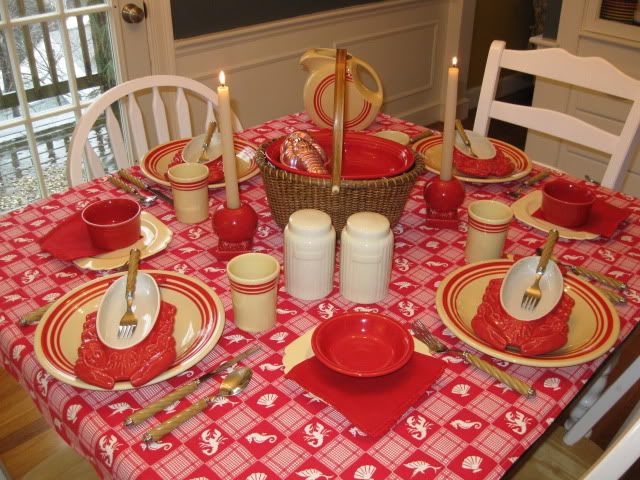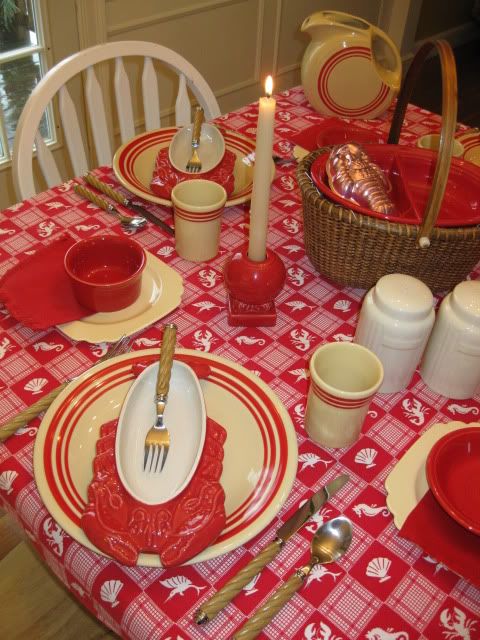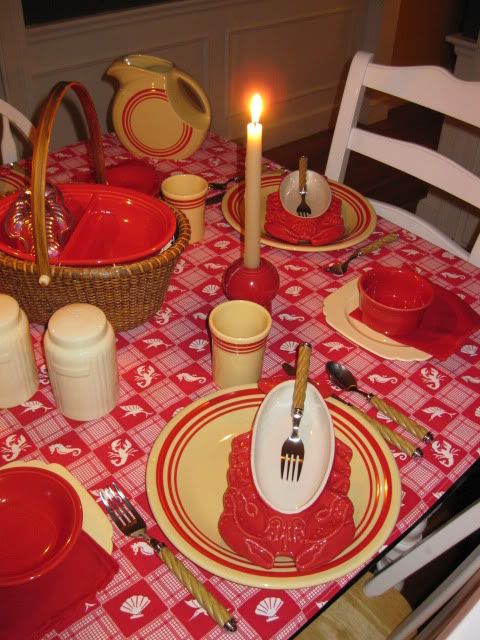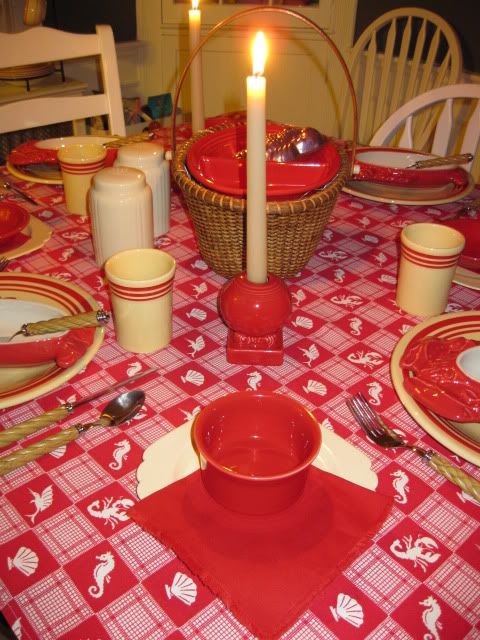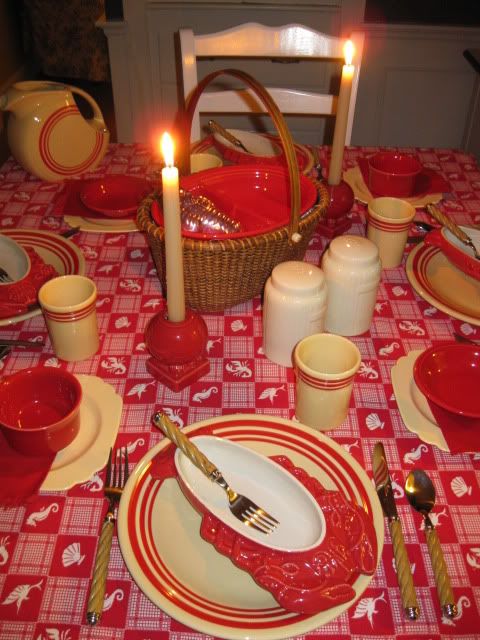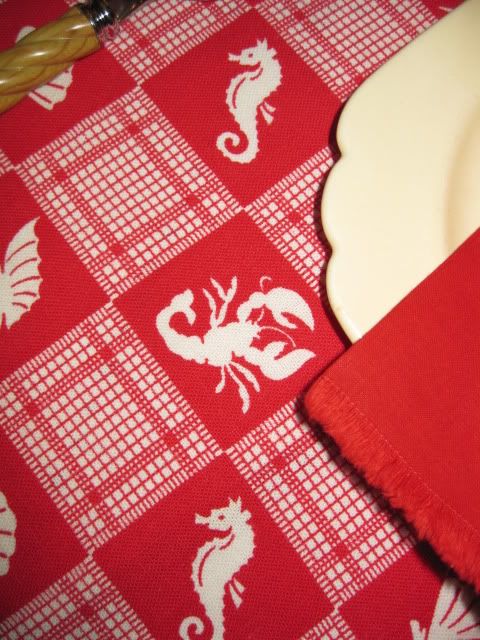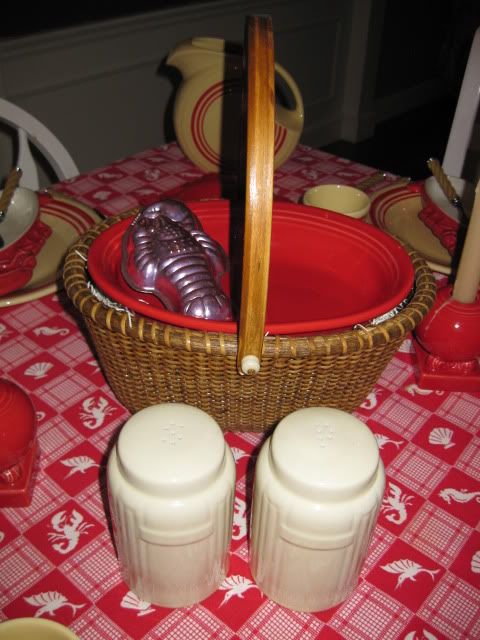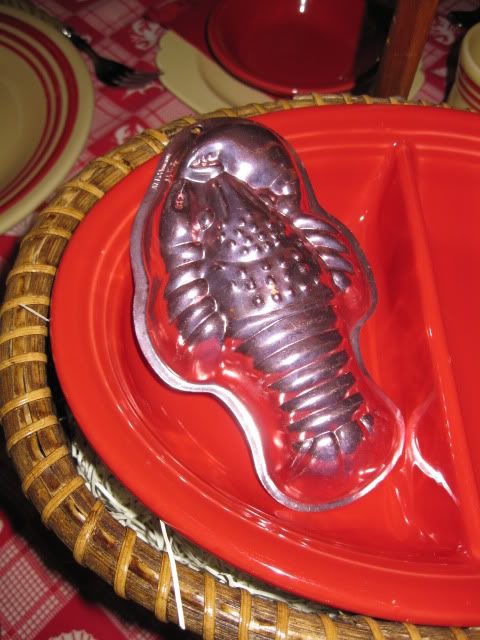 This little copper lobster mold was a gift from a Dishfairy. Thank you! I feel so much better after a little creative time with such a warm tabletop, and the copper is the perfect touch in all of the scarlet and ivory.
The goods on this table~
HLCCA Retro Red Stripe Fiesta dinner plates, tumblers and pitcher
Hall lobster plates and salt & pepper shakers
Fiesta candleholders, ramekins, berry bowls and divided vegetable bowl in scarlet
Vintage Riviera salad plates
Gibson flatware
Vintage tablecloth and napkins
I've also used the downtime this season to add a tablecloth database to Tabletop Time. Just click on the photo on the upper right hand side of this post to visit my compilation of table linens.
I'm sharing this tablescape for~
Seasonal Sunday
at
The Tablescaper
Tabletop Tuesday
at
A Stroll Through Life

Tablescape Thursday
at
Between Naps on the Porch