After our brunch, we were not ready to eat again until supper time. For the Christmas night meal, we had beef fillets in a gorgonzola thyme sauce, potato, asparagus & leek soup and Brussels sprouts on a Fallani and Cohn wreath tablecloth styled by The Ryans.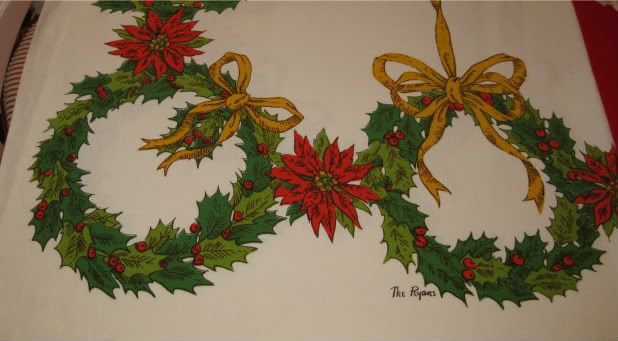 I especially like how this cloth highlights scarlet, evergreen, lemongrass and marigold Fiesta.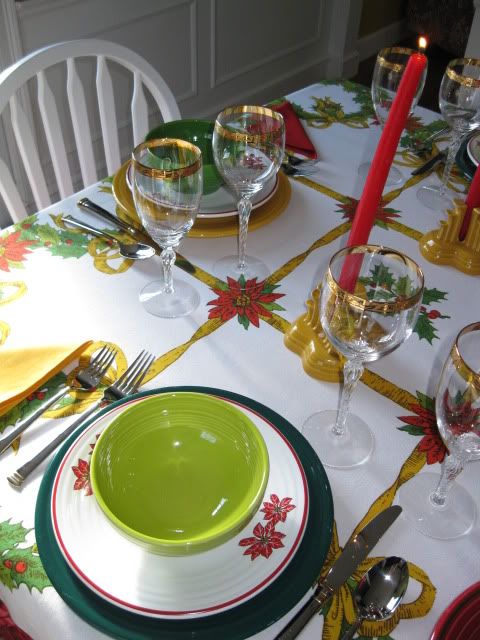 Santa brought me the lemongrass rice bowls, and I was happy to pair them with poinsettia Fiesta luncheon plates. We also used vintage Lenox holiday crystal in the Aria shape with a gold band with etched holly on the rim.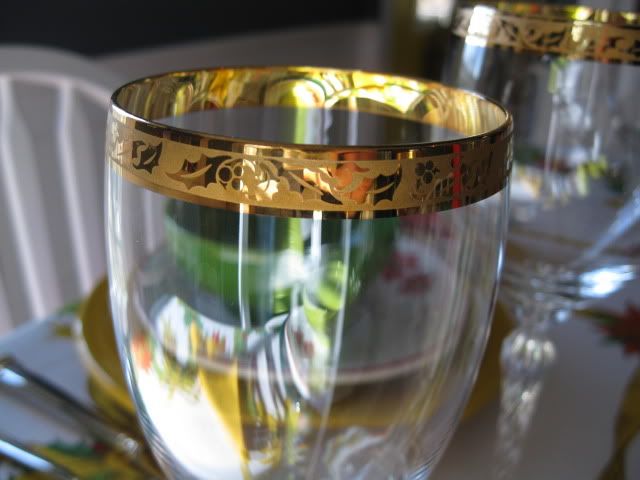 The water glasses are from my grandmother. It's a little sad to know that she passed them on to us now because she's no longer hosting big Christmas meals, but she's very happy to hear that I found the matching wine stems at a shop in Providence and that we are enjoying them.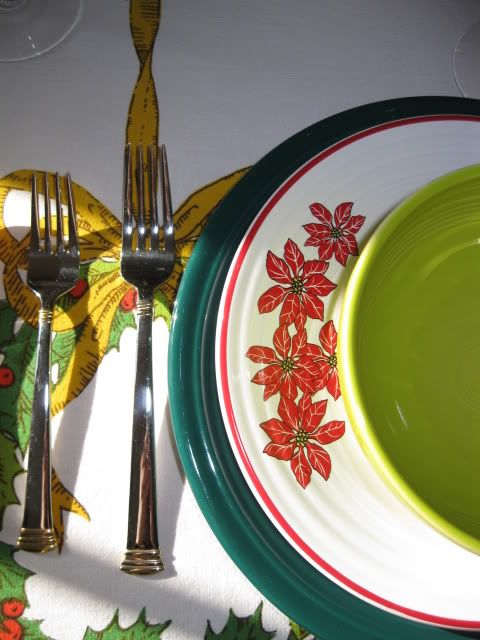 It's not always easy to use a decalled plate on a printed cloth, but I think we have a nearly perfect match here.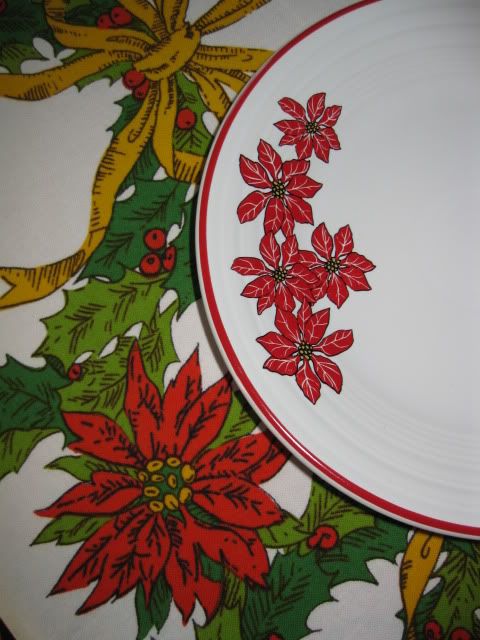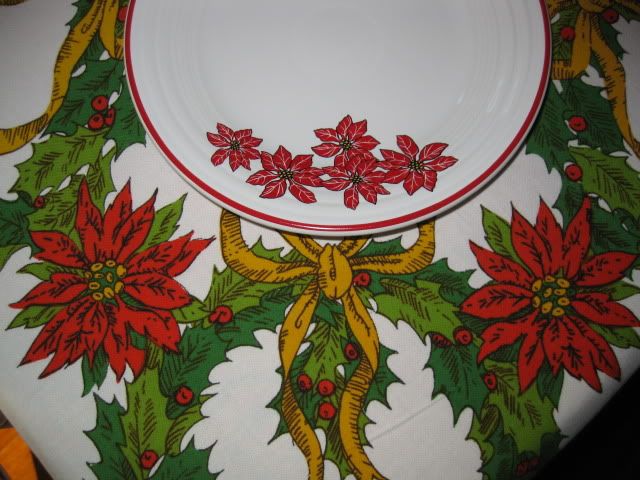 This cloth is also a good backdrop for a new find this year, a 2005 Fiesta Christmas plate whose story I have yet to uncover.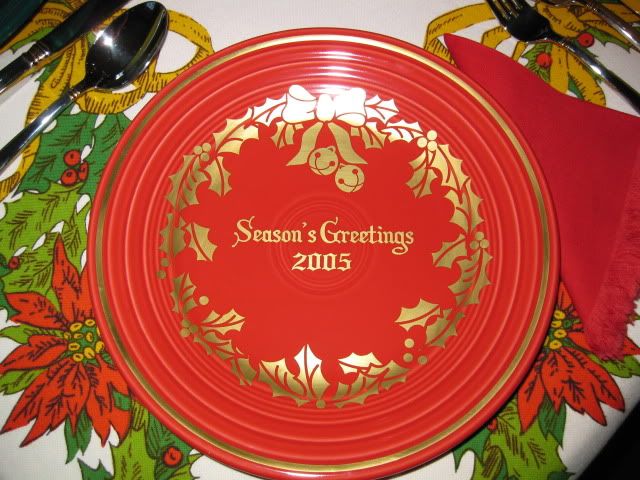 Let's see if I can uncover this dish mystery!