Wednesday, February 22, 2012
Tablecloth collectors always have once cloth that keeps getting away. For me, it's been a California Hand Prints white Christmas tree cloth. I've seen this pattern on both blue and pink fabric, and I'm thrilled to add the blue colorway to my collection.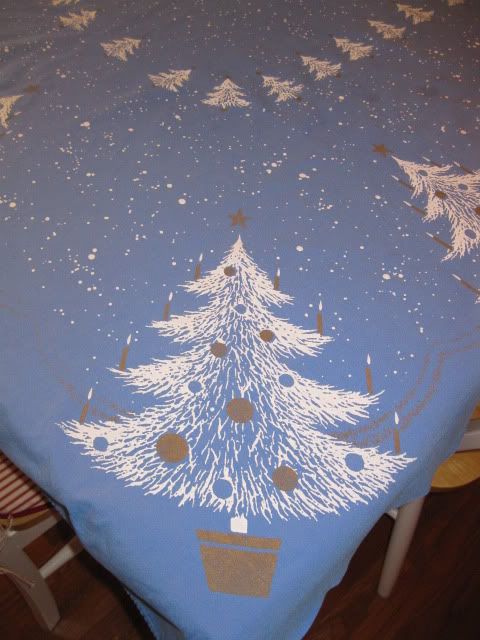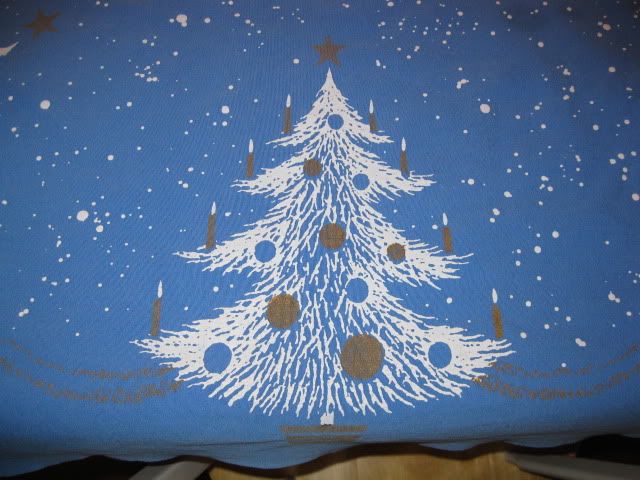 I'm looking forward to trying this out with Cobalt Tree Fiesta and with solid colored Fiesta and Riviera.
P.S. You can see how I used this cloth in December 2012 if you go
here
.
Posted by

Daphne
at 8:55 PM
2 comments