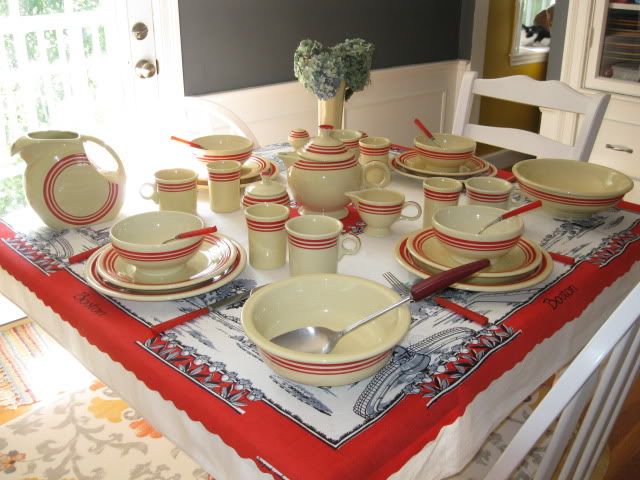 Today Rebecca and I are having some fun with a vintage Boston tablecloth that she found in her hunting and then repatriated to the East Coast.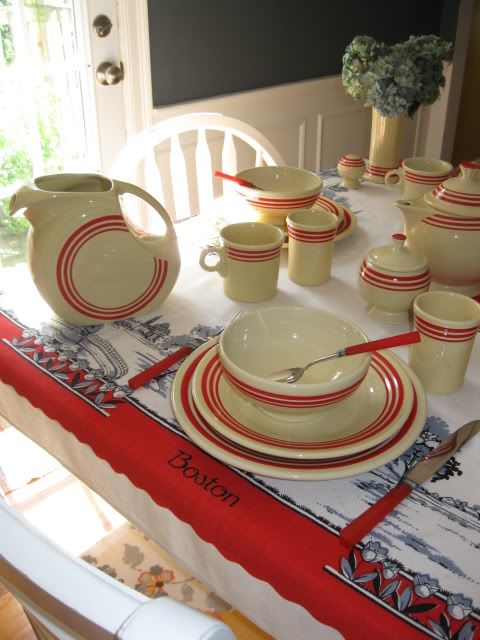 Thank you, Rebecca!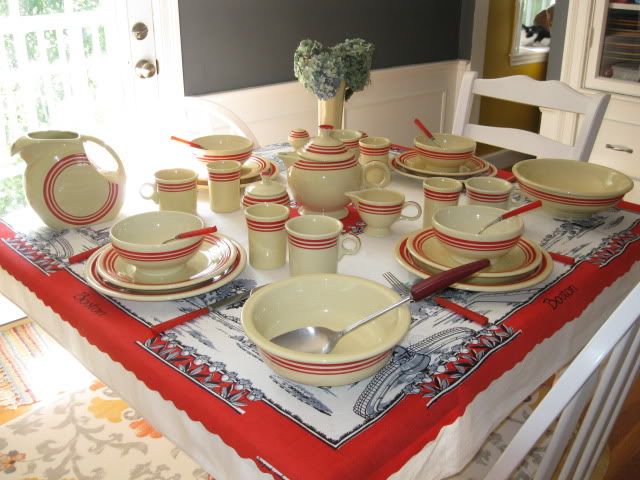 The cloth works so well paired with Retro Red Stripe Fiesta. Now we Fiesta collectors have been discussing whether we like this design better on the tabletop or in the display cabinet. I like it on the table, but I think it's important to break up the stripes with another color. I used vintage cocktail napkins for contrast in the next photo.
I think the stripes need the visual contrast. Here's another look with some black salad plates.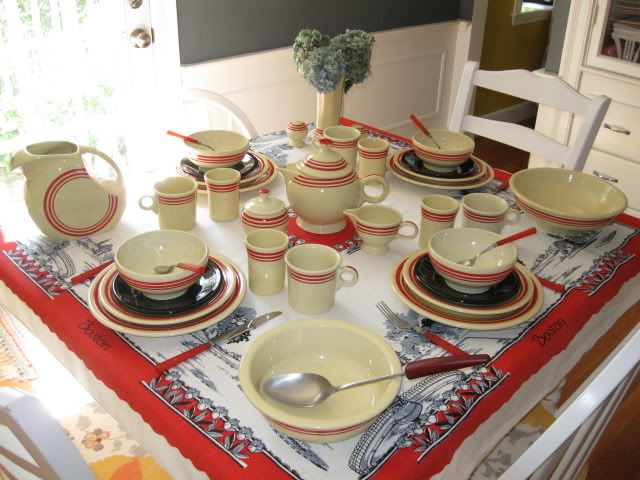 Here's the updated Red Stripe display featuring another wonderful gift I received from a dear Fiesta friend, the Red Stripe Tea Pot.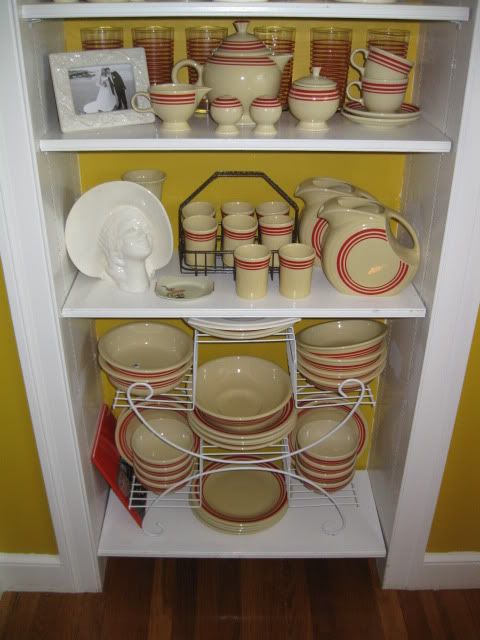 Now let's head West and
see what Rebecca did with this cloth
!