The last entry in the poinsettia parade this year is the marigold and chocolate colorway of poinsettia from Nashua Mills in Nashua, NH. The brand on the tag is listed as "Styled by Queen Anne on Indian Head."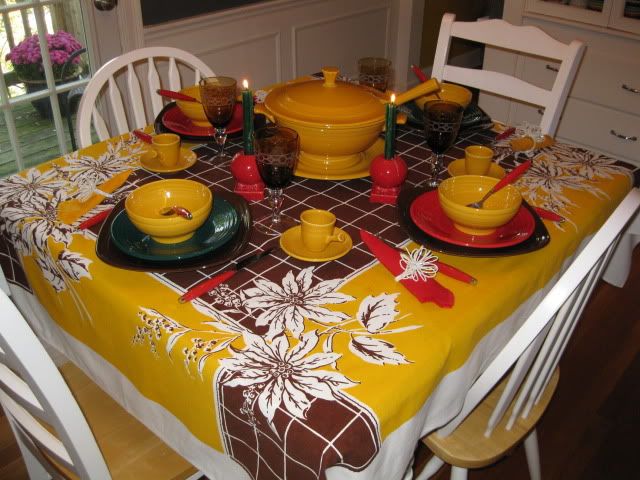 These photographs were shot in October and appeared in the Winter 2012 edition of the
Dish
. You can see the Fall mums on the deck in the background. I like opening and closing the Christmas tablescapes with the dishes and linens that appeared in this publication. Jeff K. organized an article on holiday tables, and this tabletop was my contribution. I was so happy to be working with a Christmas 'scape! Here's a closer look at this very first holiday table of 2011, which is now the grand finale of the poinsettia parade.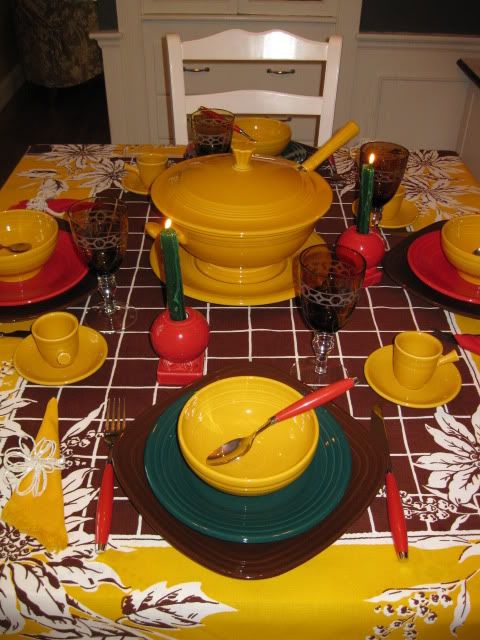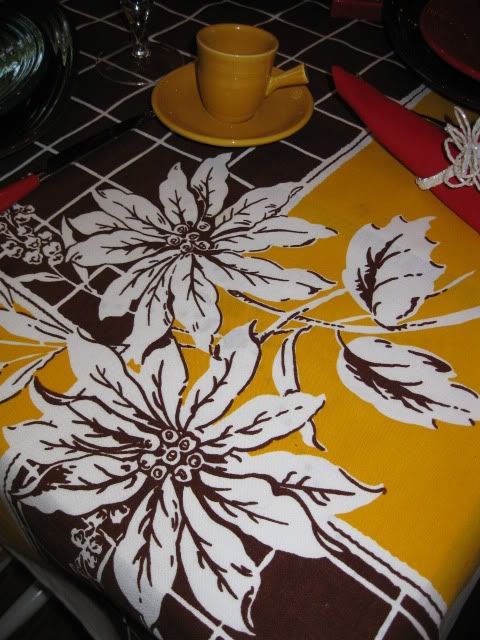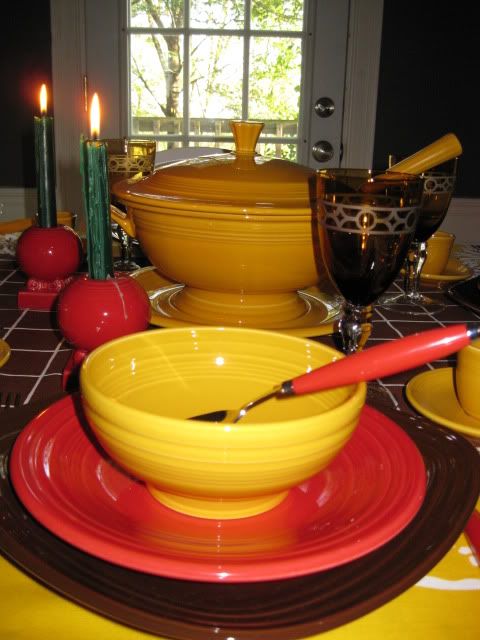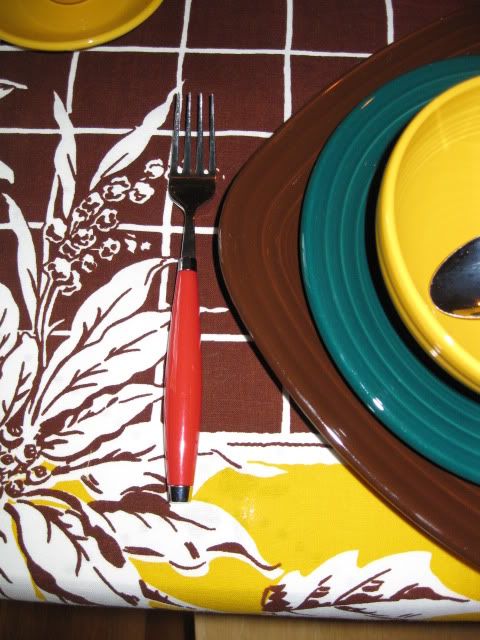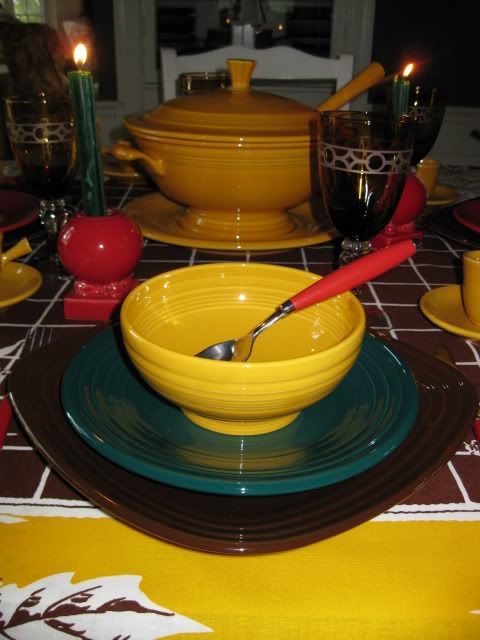 This tablescape includes Fiesta dinnerware and flatware, vintage cocktail napkins and contemporary glassware. The tureen and HLCCA exclusive demis look very happy together. I hope you've enjoyed these tablescapes of Christmas 2011!