What's wrong with this picture?
Our Halloween lights should not, I repeat NOT, be casting a lovely orange glow on the SNOW!
This little Jack-o-Lantern should be sitting among the pods and colorful leaves and acorns of October, not the frosty stuff of December! Thank goodness it's warm and cozy inside, where we've been having a lot of fun with a vintage inspired tablecloth from Target.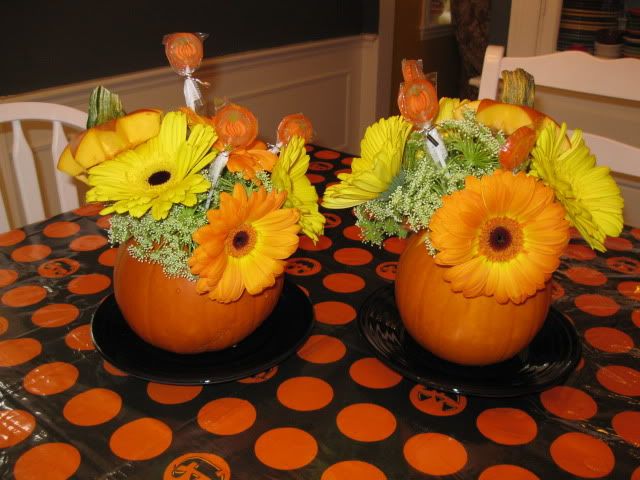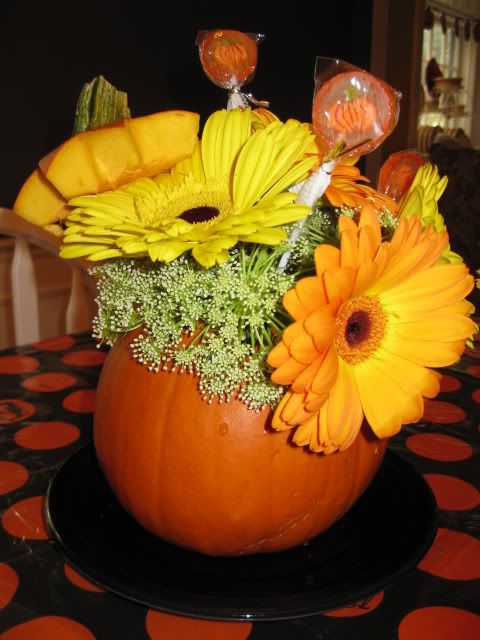 We've had a birthday luncheon for my husband.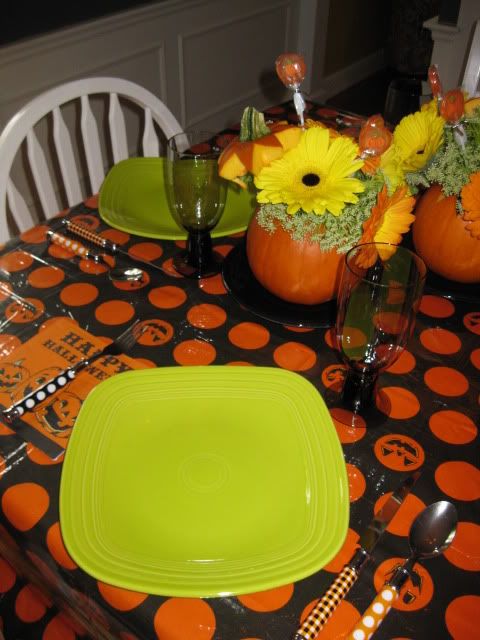 Now we're ready for supper. Perhaps desert should be first?
I especially like this tablecloth layered with a runner from Kohl's...so many great graphics on both textiles!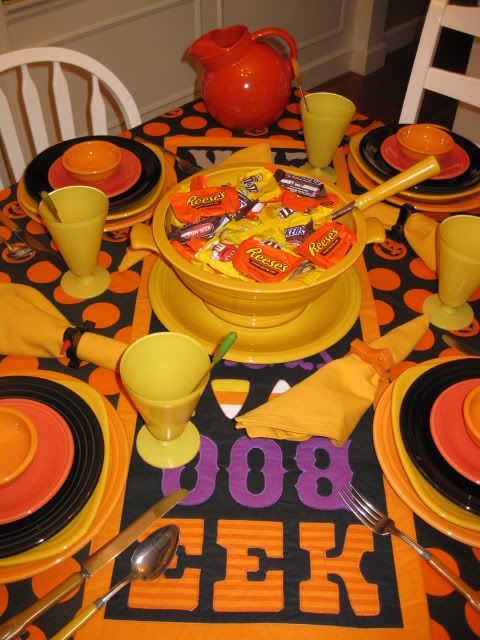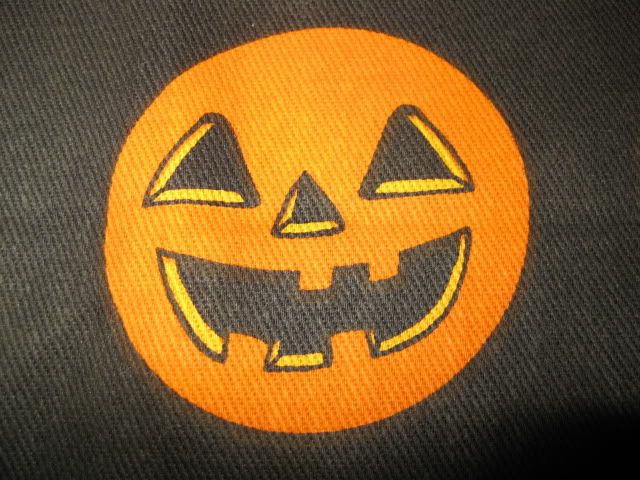 The placesettings feature Fiesta dinnerware with Hall pinch bowls and vintage Bakelite flatware and napkins.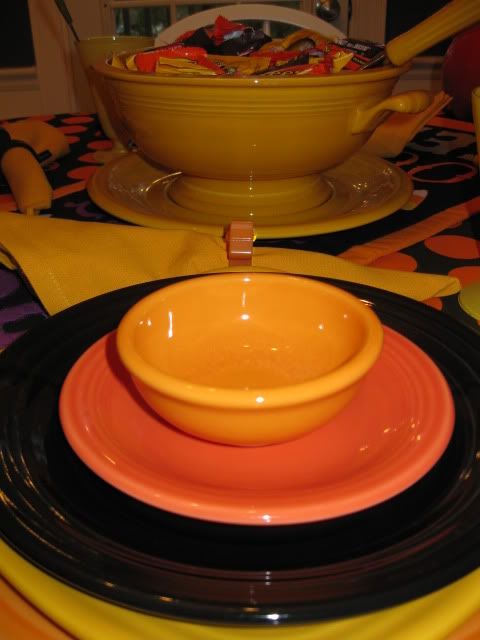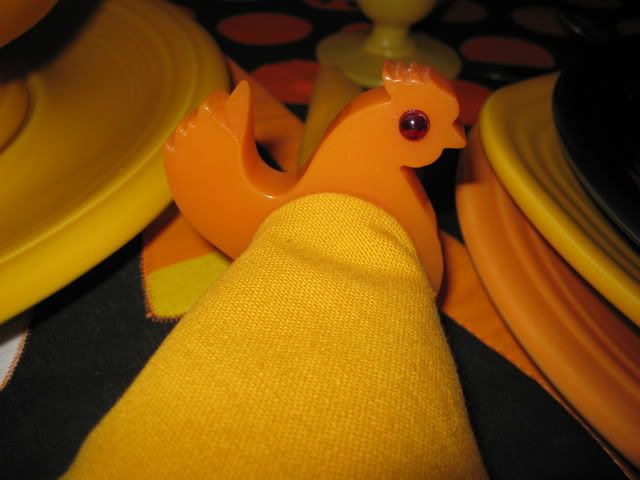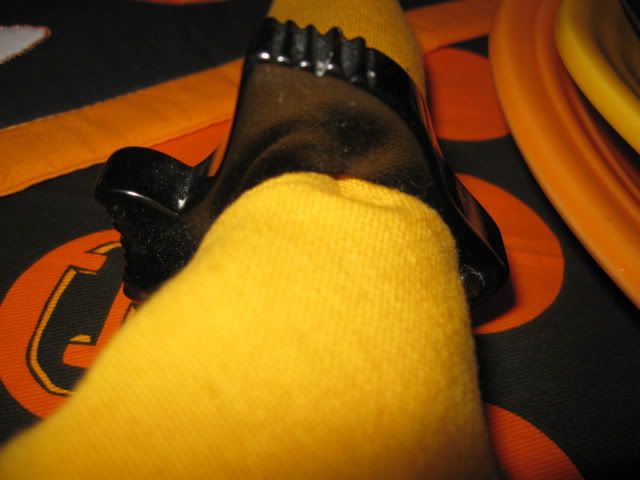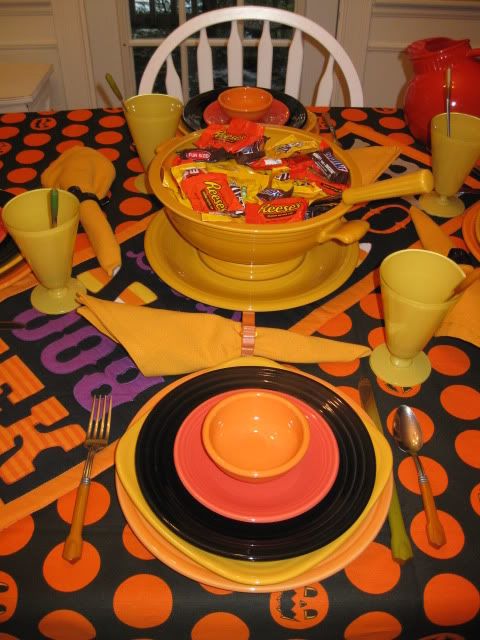 The glassware and pitcher are vintage Anchor Hocking
Rainbow
.
Even Sparkle stopped to admire the layers of color...
...before he started his evening bath.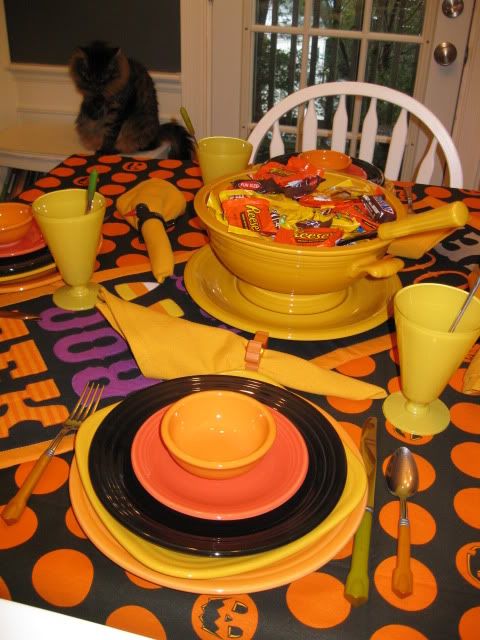 Happy Halloween from my tabletop to yours! I'm linking up to all of the other spooktacular tables at
The Tablescaper's Seasonal Sunday
.