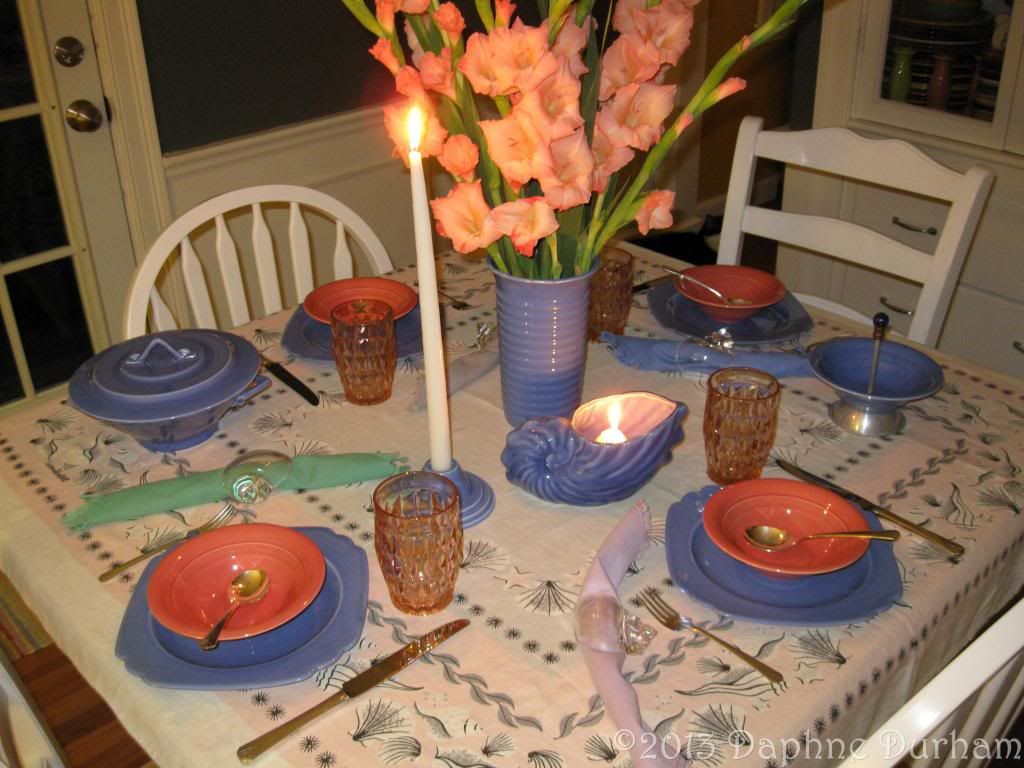 Rose reissue Harlequin meets Becky Blue Riviera for a beach 'scape.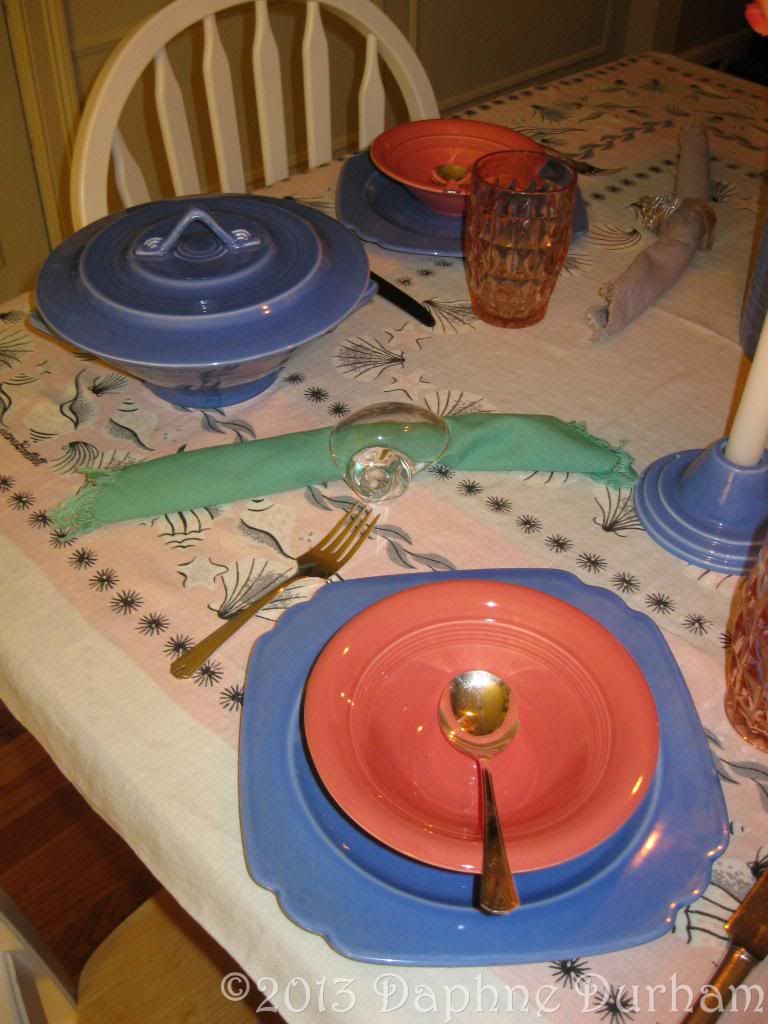 The napkin rings are acrylic. They are a super mid-century find from Wickford, RI.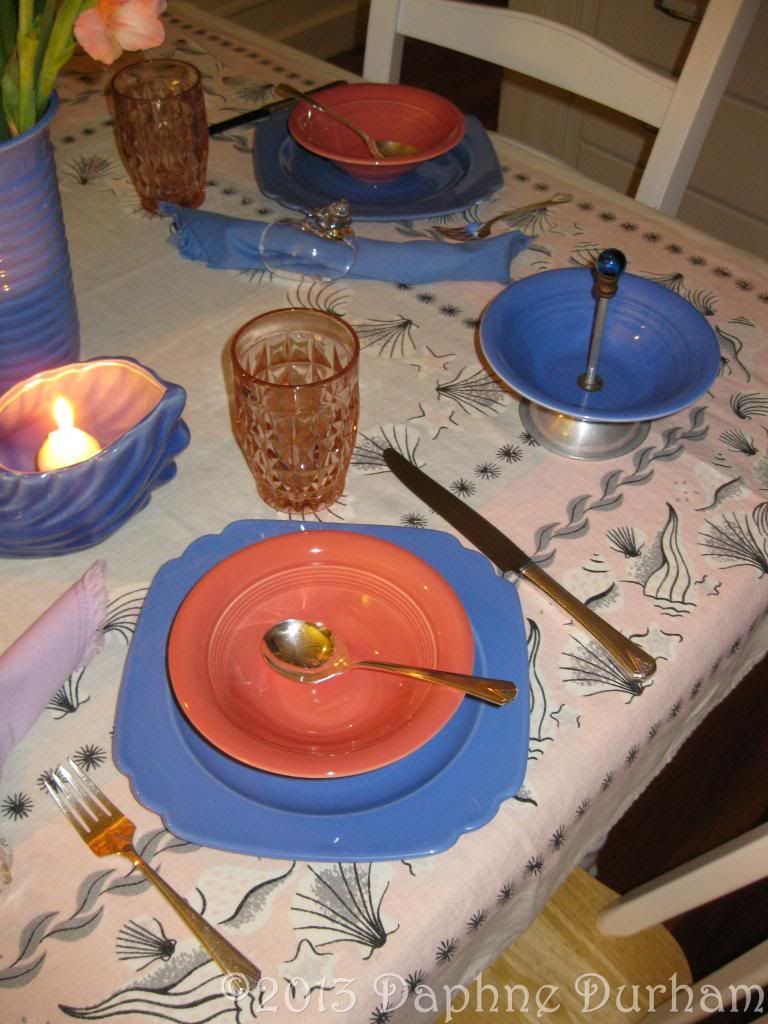 The Ivan Bartlett shell cloth is the pink colorway. It's a nice compliment to the
peach
version. I'm not sure if these are actually different cloths or if my peach cloth is a faded version of the pink.
I don't know the maker of the vase or the shell planter, but I love how they look with the blue Riviera. Windsor Diamond depression glass,
Deauville
flatware and vintage cocktail napkins complete the table. Ahhh summer! We don't way to say goodbye to you just yet!