If you were following my blog in December, you read about my wonderful adventures in New Orleans. Today the city has been on my mind as the nation marks the fifth anniversary of Hurricane Katrina. I've had this vintage souvenir tablecloth for some time, and today seemed like the perfect day to put it into use on the tabletop. I had a hard time, however, deciding how to set the table. New Orleans is a place to be celebrated, but today's remembrance is of course bittersweet. Many lives were lost to the storm, and many victims were treated with far less dignity than the minimum standard that our society should demand for all of our members. I settled on a tablescape for one.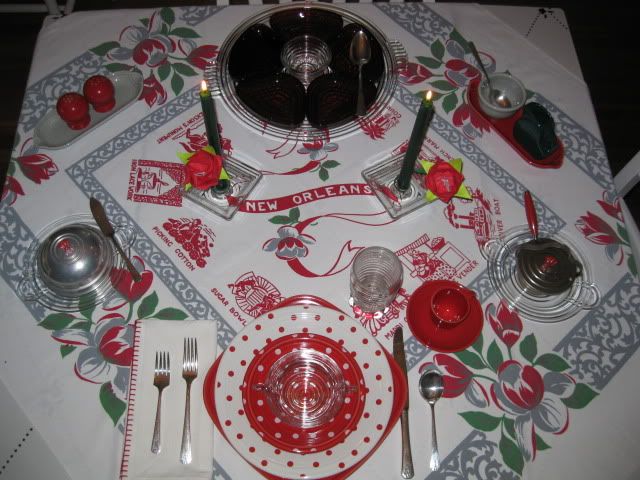 The HLCCA polka dot plates are festive in the best tradition of a New Orleans celebration.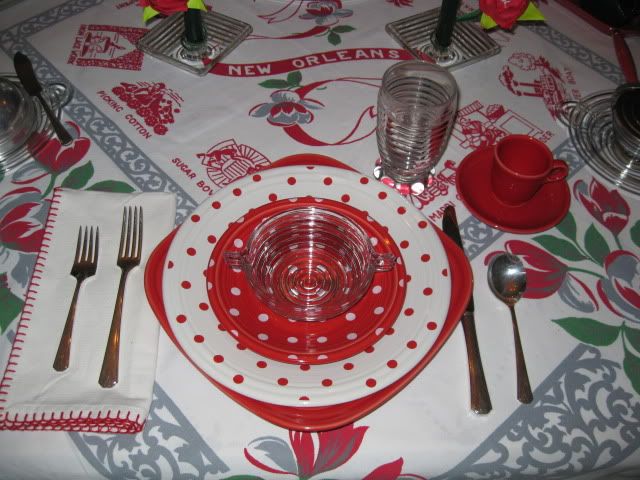 Manhattan
Depression glass, vintage Oneida
Deauville
silver plate flatware and post-86 Fiesta dinnerware in pearl gray, scarlet and evergreen compliment the dots.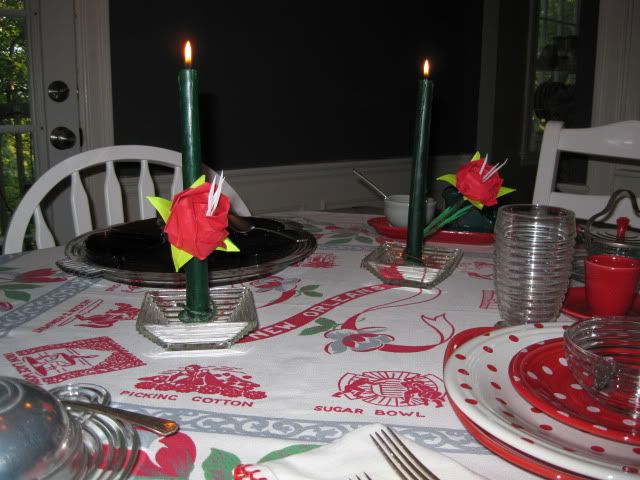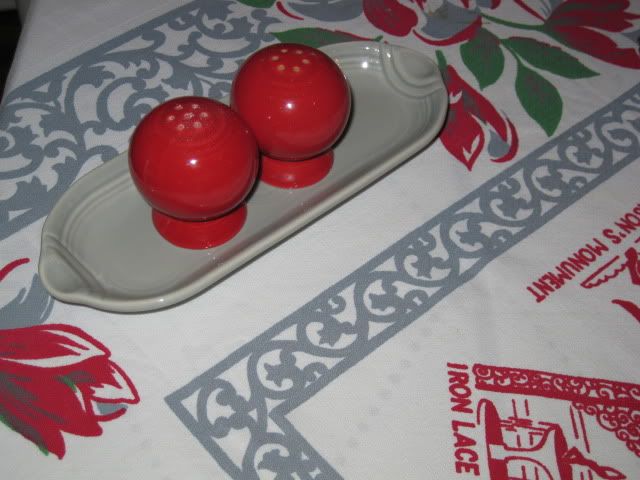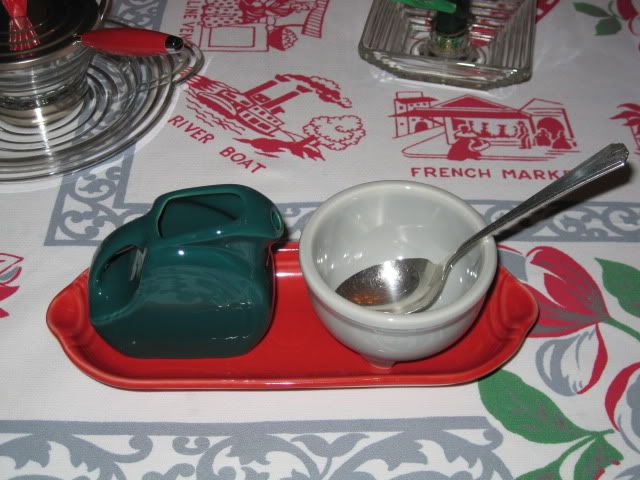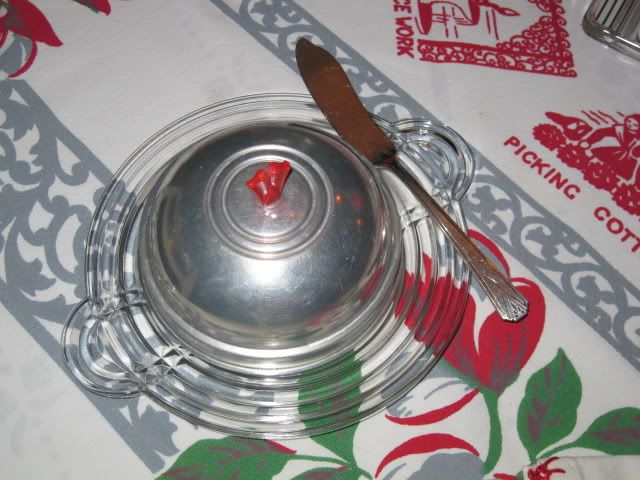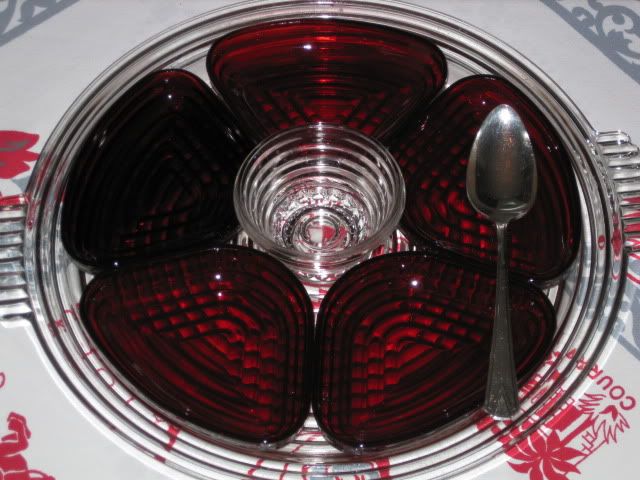 The paper flowers were made in New Orleans by my friend David for the HLCCA conference.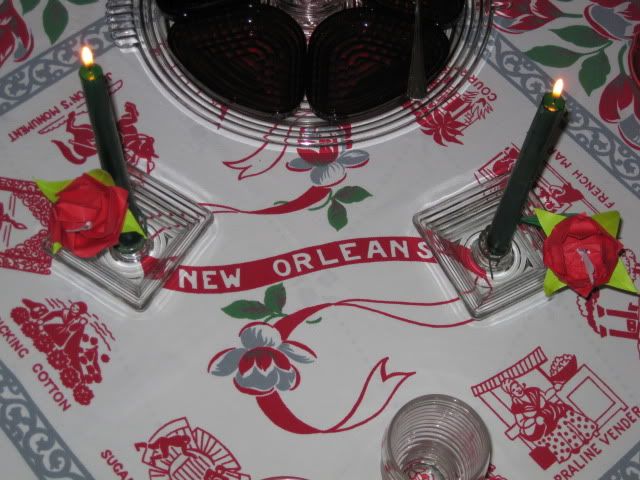 I decided that a placesetting for one was most appropriate, because this partially full table reflects the current state of the city. A lot has been done to recover, but many residents have not yet returned. We can drink a toast to what has been accomplished, but let's not pause too long, because much remains to be done!