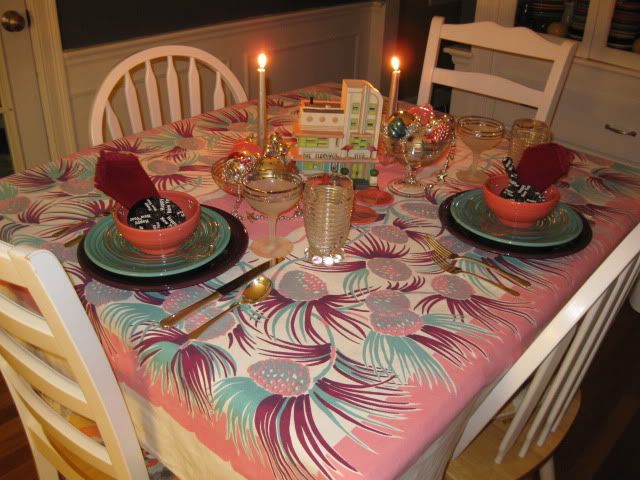 Fiesta collectors love our Dancing Lady. She's been a great face of Fiesta dinnerware for decades. Last year she presided over Fiesta's 75th anniversary celebration. This year, she launched the amazing new color
flamingo
. I think she deserves a special night out tonight. Where would she go for a special New Year's Eve? Why, the Flamingo Club, of course!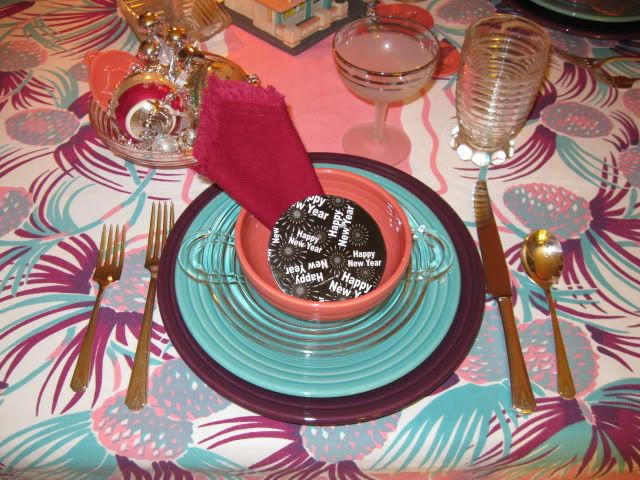 The table is set with Fiesta, Manhattan glassware and Oneida
Deauville
flatware. The vintage Christmas cloth is from the Becky Turner collection.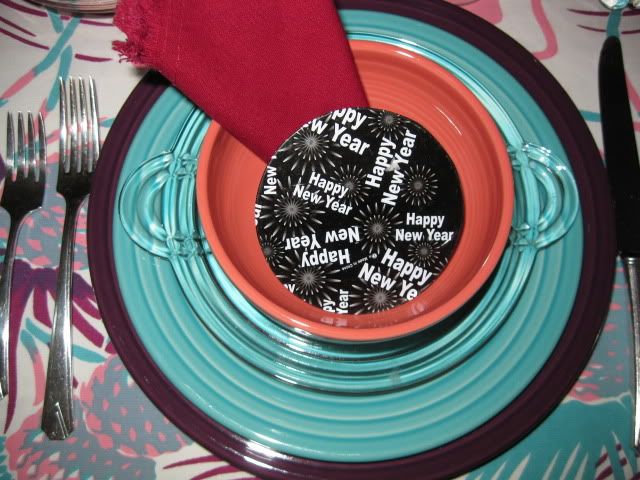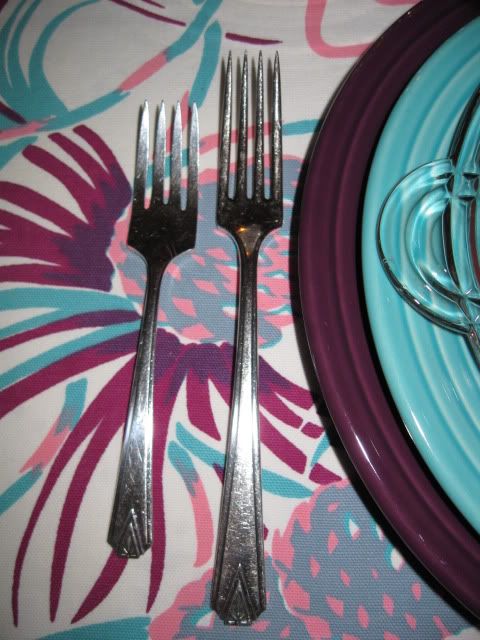 The Dancing Lady has on a lovely new dress.
The club is ready for her arrival.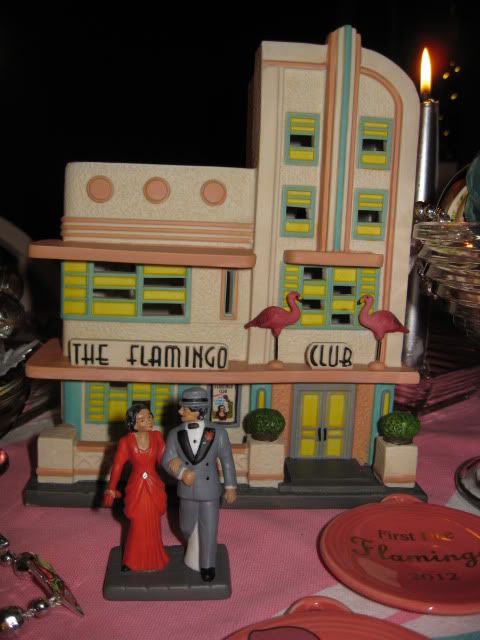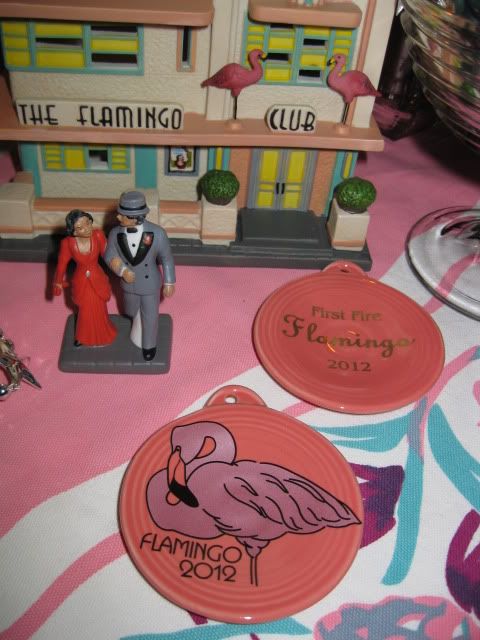 Something about her date is a little questionable, but we'll cut her some slack given that her busy schedule does not leave her much time for finding a quality beau. Maybe it's the mustache?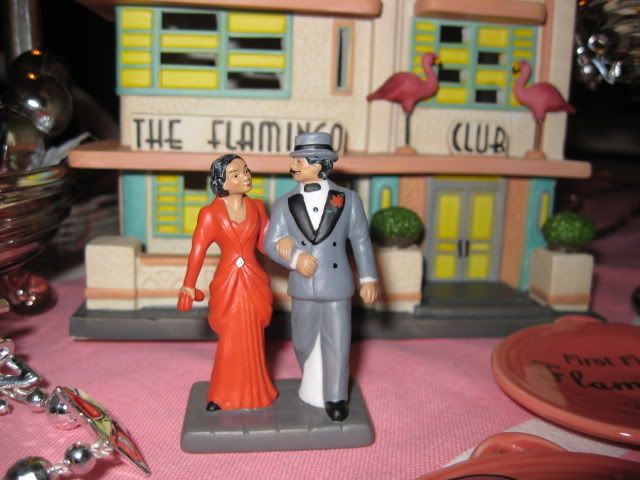 Happy New Year, Dancing Lady!
I'm looking forward to seeing what you have in store for us for 2013.