Don't you just love looking at all of the wonderful holiday crafts in blogland and in magazines? It would be so fun to try out many of the ideas each year, but of course few of us have the time to do all that we would like. I'm so happy that I was able to participate in two projects this year with a lot of help from a wonderful elf. Remember this photo from the dining room tour?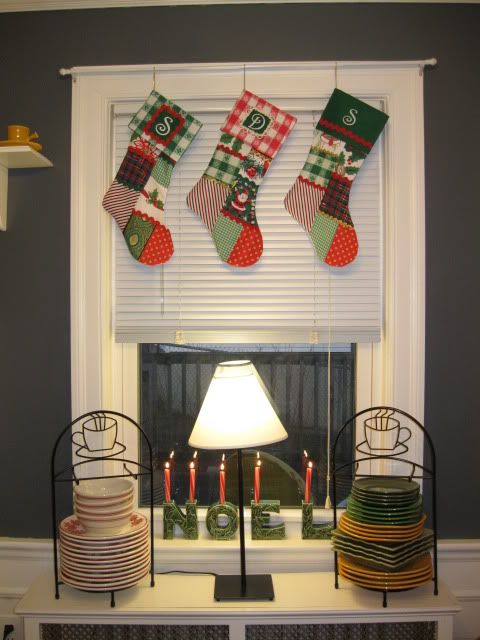 Take a closer look at the stockings.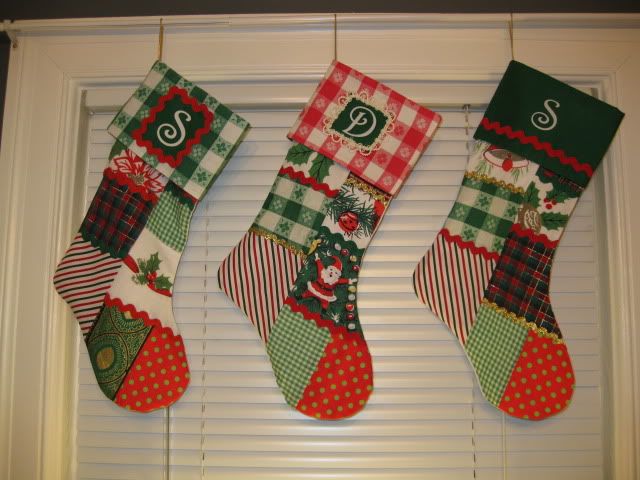 Yes, they are made from vintage tablecloths. My mother-in-law Doris accepted a commission to stitch together these beauties for friends and family. I just love how they all look together on the table before I started wrapping and shipping.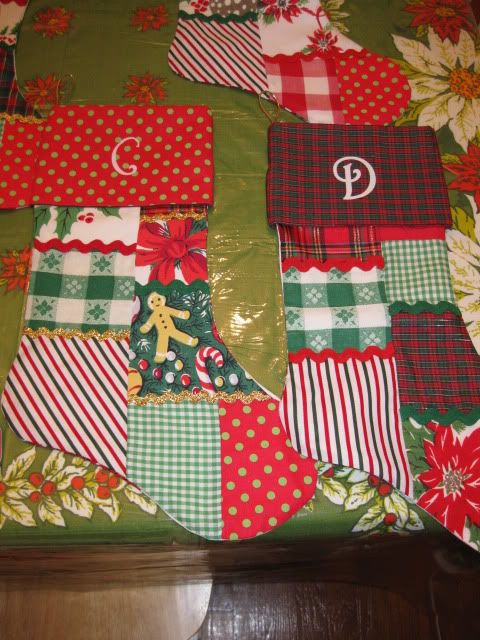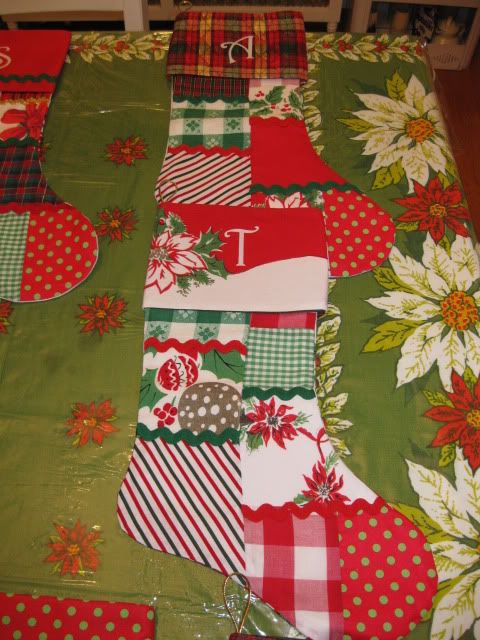 The back side has a solid piece of tablecloth.
They look great by the fireplace, too.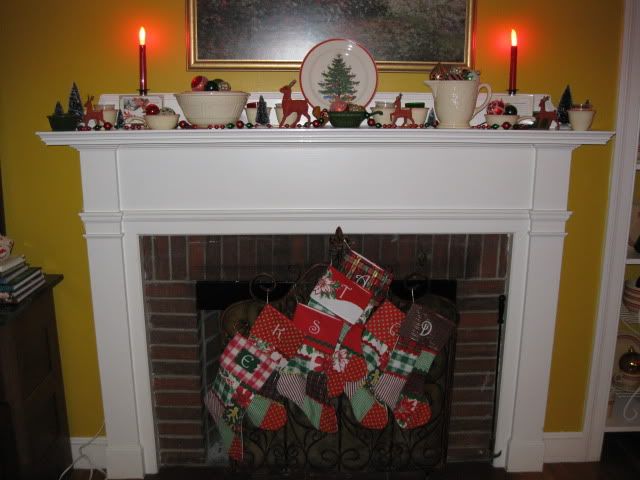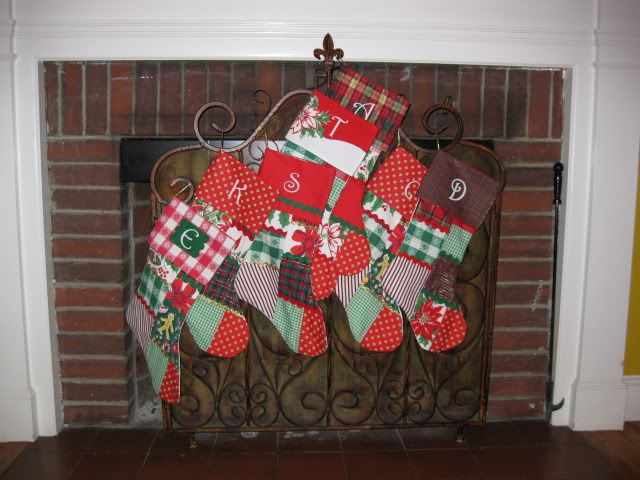 You can see more of Doris' work in her etsy shop
Dorirose Creations
. A handbag project actually planted the seeds for this stocking idea. Doris created some custom bags for my friend Elaine, and she developed the patchwork pattern for the back of the bags to help the tablecloth fabric go further. Shouldn't every tablescaper have tablecloth handbags and Christmas stockings?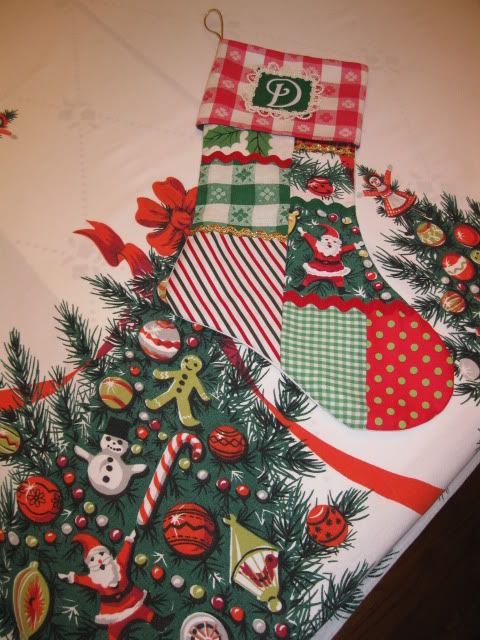 Of course I had to have a poinsettia bag as well!
My crafting came in the form of working with a fabulous vintage grocery store ad from 1942 promoting items needed for Christmas baking. I purchased an ad for Jack Sprat grocers of Iowa on ebay and used it to create wrapping paper and kitchen decor for gifting and keeping! You can see the ad sitting on the table next to the stockings. I framed a reduced version to keep me company during Christmas baking.
The graphics of the baking lady and the airbrushed colors make this a special piece. I think I'll be using this for several other projects next year.