Happy New Year!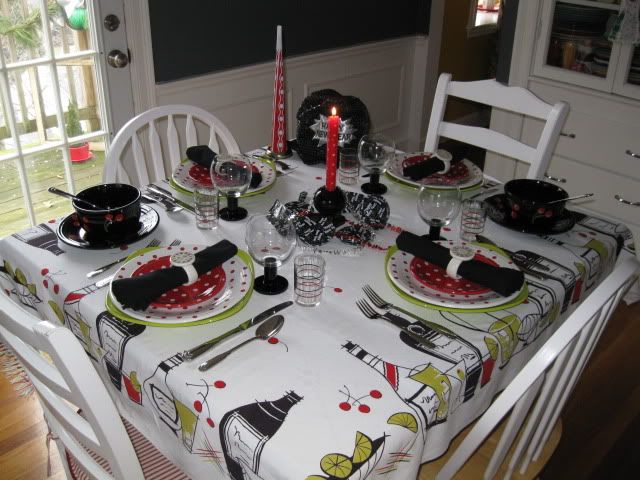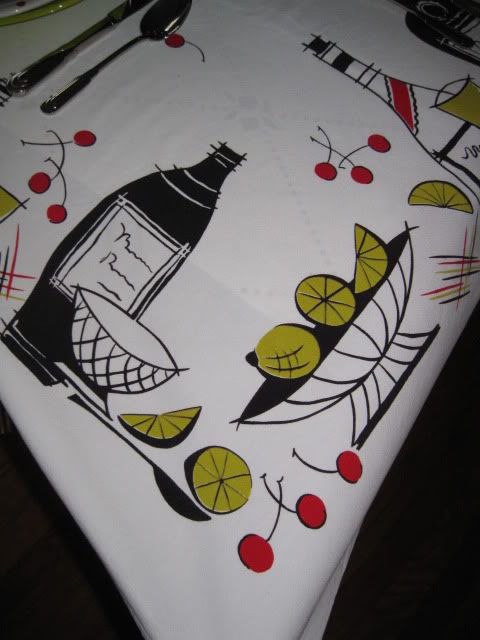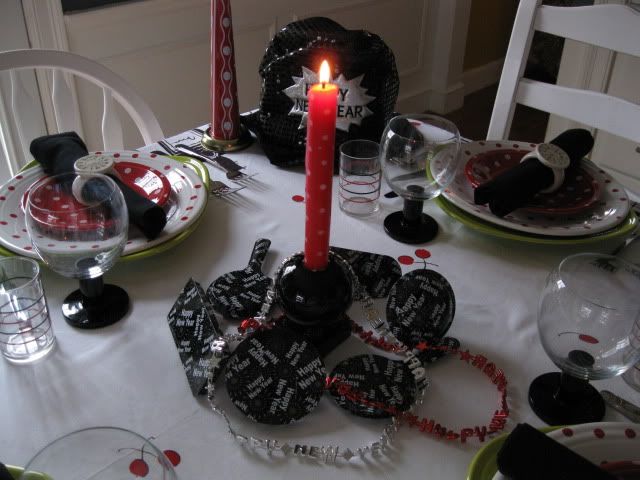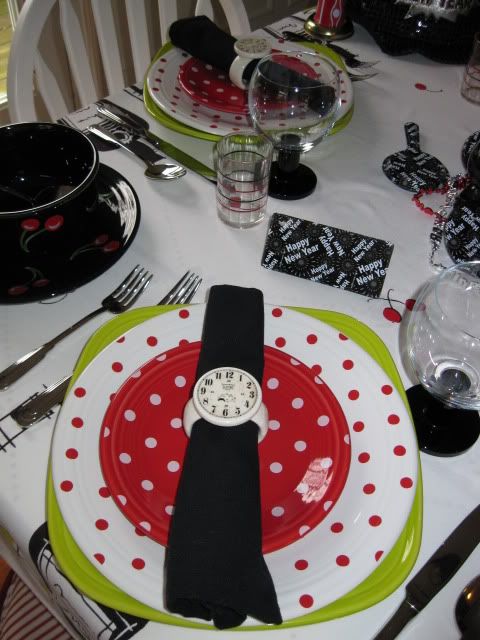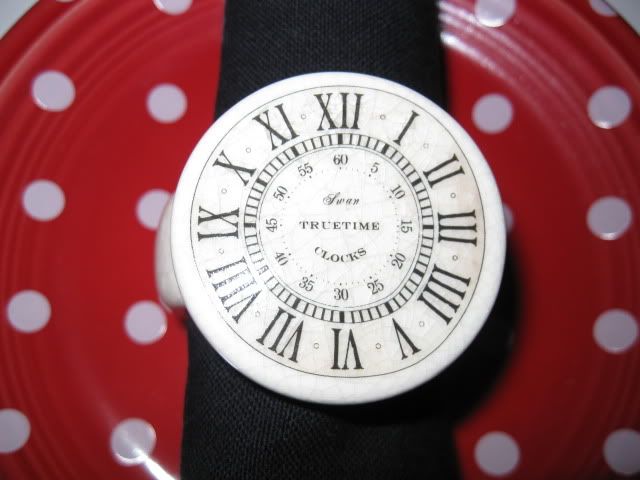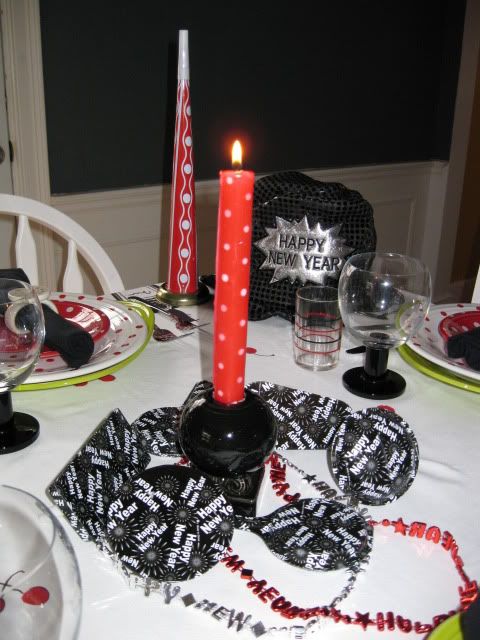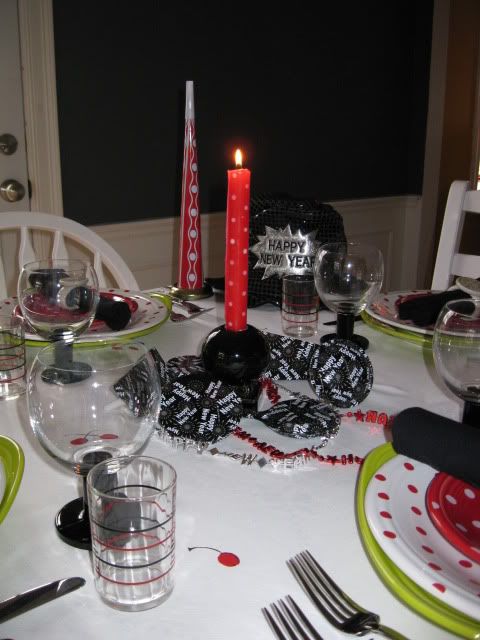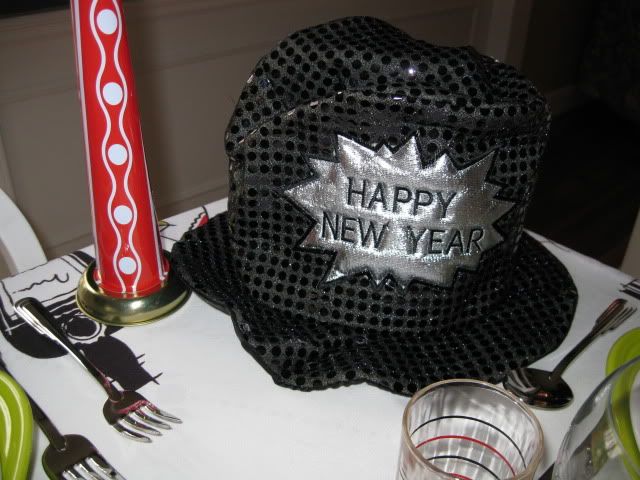 A vintage California Hand Prints tablecloth greets 2012 along with Retro Red Stripe & lemongrass square Fiesta dinnerware, Oneida
Cityscape
flatware, Crate & Barrel wine glasses, vintage striped tumblers and Pottery Barn napkin rings. Betty Crocker cherry Fiesta serves up the first treats of the New Year.
All best wishes for 2012!