I especially like our mantle this year: Oven Serve with a Christmas tree plate, vintage velvet deer, bottle brush trees, vintage postcards, candle lights and ornaments.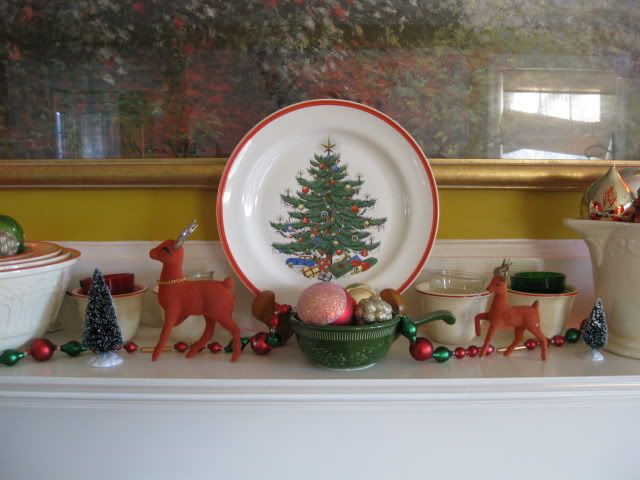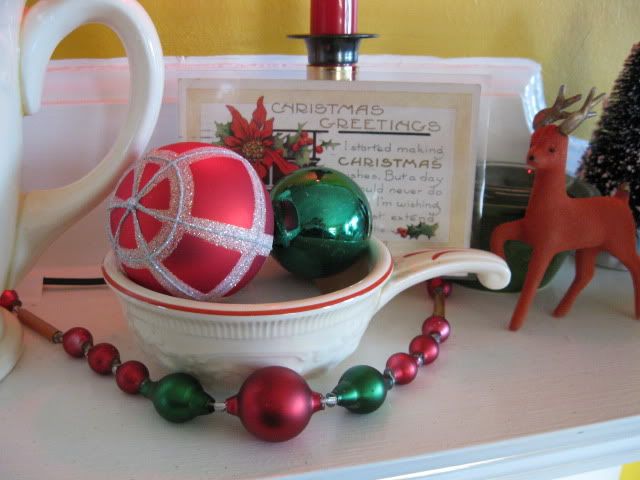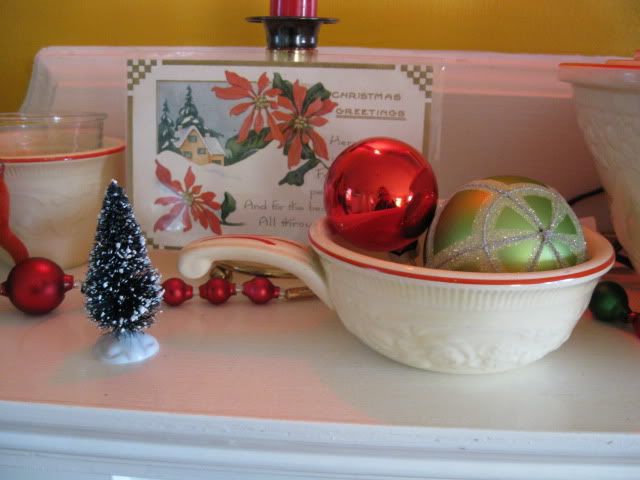 A smaller set of NOEL candle holders brings some color to the top of the jelly cabinet.
The HLCCA Retro Red Stripe Fiesta has found a new home in the built-in bookcase.
I bought this vintage Rudolph tea set the first Christmas we celebrated in this home. I think it was the set that launched the avalanche of 1940's items!
This little green child's tea set was an early find in Madison, Georgia when I first began collecting vintage dinnerware in 1998.
This elf set came from Athens, Georgia in 1998 or 1999.
No collection would be complete without Santa mugs.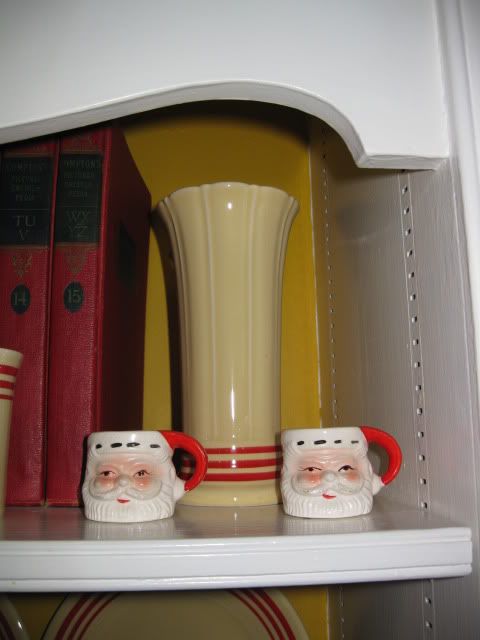 These dishes look especially nice in the setting sun.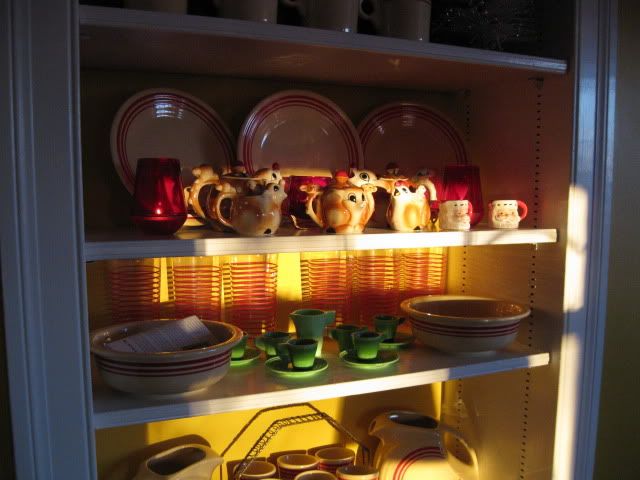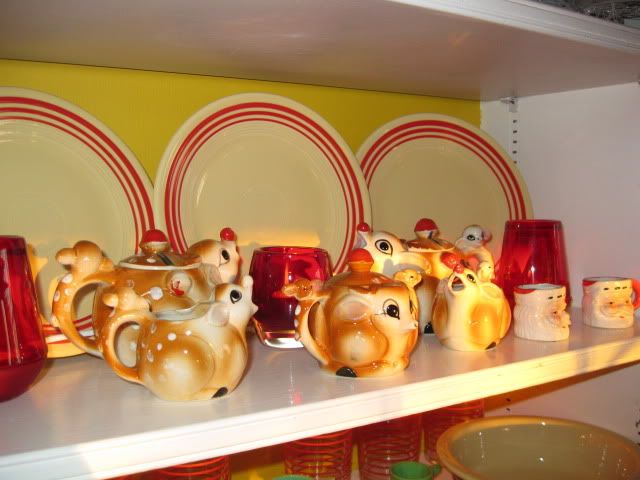 And even though this post is titled "living room," a few Christmas plates found their way into the plate racks in our bedroom...imagine that!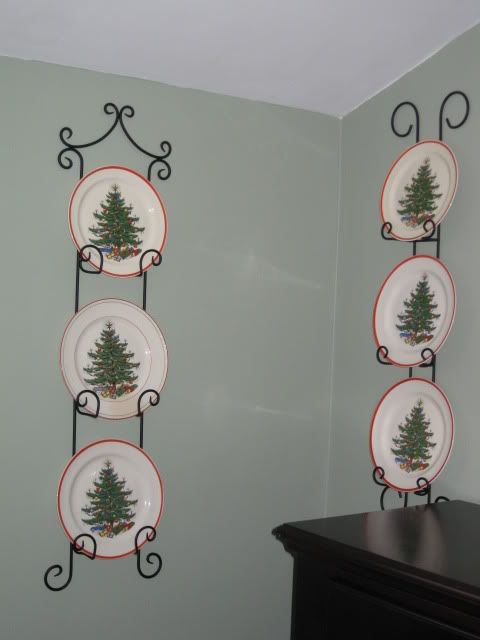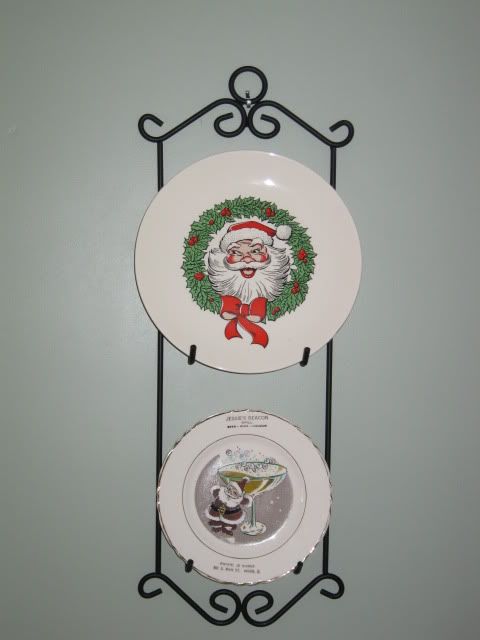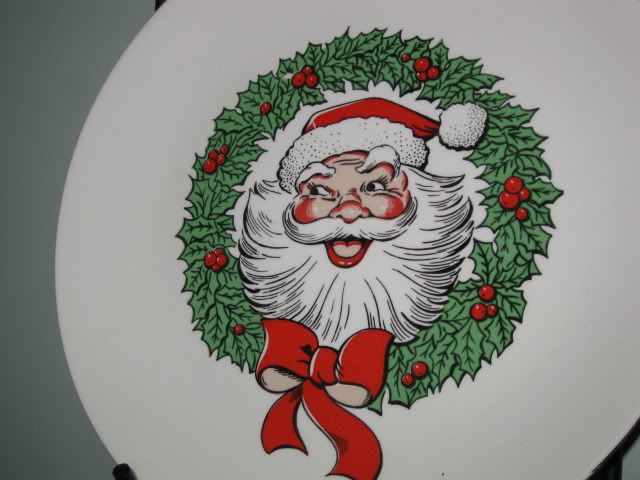 So many Christmas treasures...so little display space!