I'm so excited to share my first Christmas tablescape for 2011. A quick look back at
past Christmas tables
reveals that I really love
poinsettias
on the tabletop. This year I'm launching the Poinsettia Parade with a Fallani & Cohn cloth that's just perfect for Fiesta marigold.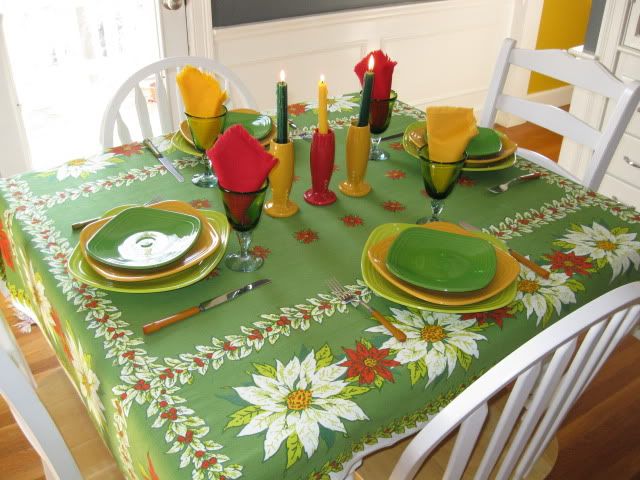 I like using Mexican glassware to celebrate the native country of this plant.
Vintage Bakelite flatware and cocktail napkins complete the placesettings of square Fiesta.
Bud vases serve as candleholders. The bud vase shape is original to the Fiesta line from its launch in 1936. Sadly, this pieces will be discontinued at the end of 2011 due to low sales volume. Where have all of the bud vase buyers gone?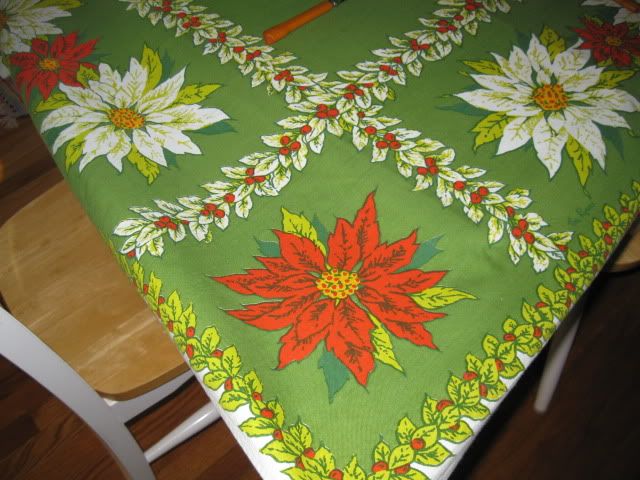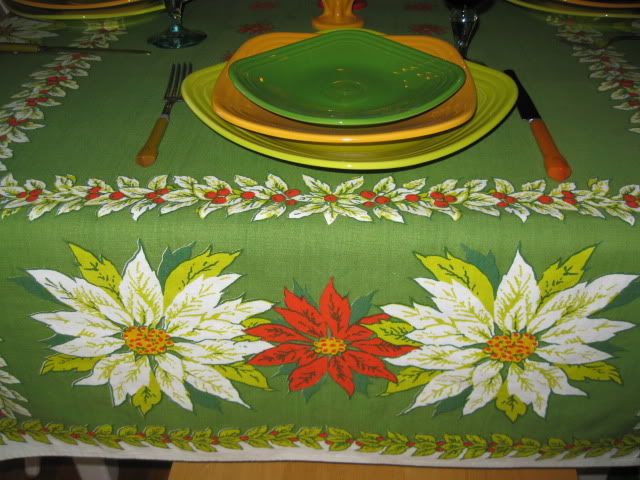 I was sorely missing my fellow tabletop Divas Becky,
Candy
, Elaine and Rebecca as I made this tablescape. I know just what each of them would like about this table. Just after I finished this table, I got an email about this
tribute
to Becky. Bravo, Maryann!