I do love vintage tablecloths, but this week's post is about about the enamel-topped table that hosts my tablescapes.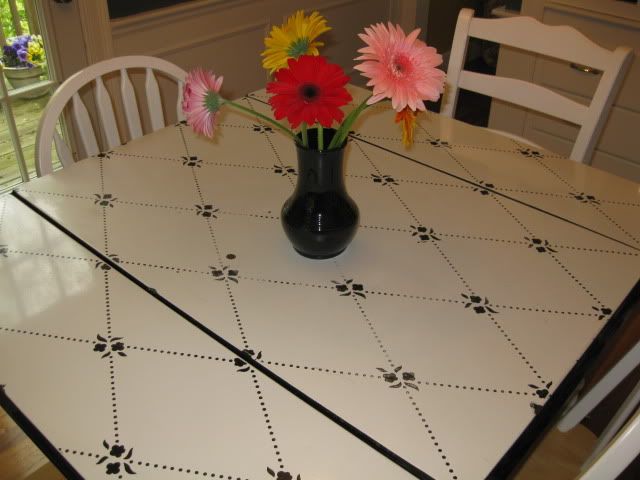 This table is a vintage 1940's convertible table. The enamel top rests on machine-turned wooden legs. The table can seat two or four, with the two side leaves fitting under the center panel when a smaller table is desired. The black and white stylized art deco design on the enamel showcases dishes wonderfully.
These Fiesta dinnerware luncheon plates featuring fruit decals were offered by the Betty Crocker catalog a few years ago. The fruits include cherries, kiwi and watermelon.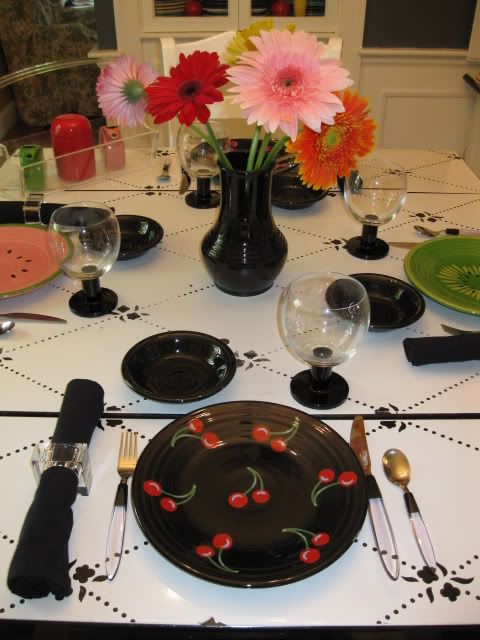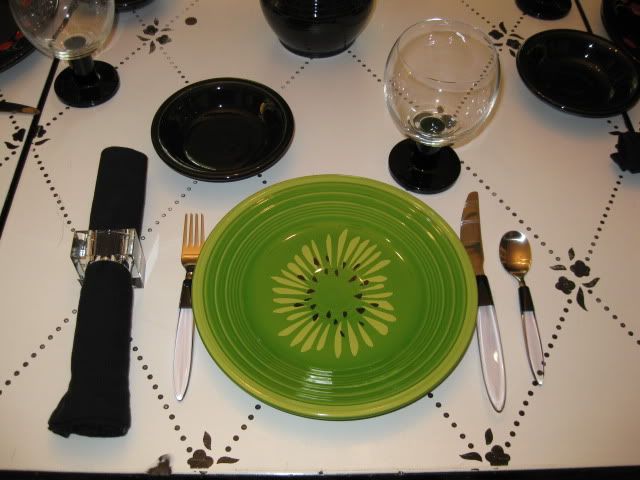 The Betty Crocker premium catalog closed. It was such a great source for decorated Fiesta. I keep hoping that Homer Laughlin will continue the fruit decal series. I'm dreaming of citrus fruits on shamrock, tangerine and sunflower!
I chose this Ikea
Dito
acrylic flatware because it lets the design of the table show through. The flatware also pairs nicely with these acrylic napkin rings from Bloomingdale's and this vintage acrylic basket put into service as a condiment holder.
The glasses are Crate & Barrel. The vase is a Fiesta Royalty vase.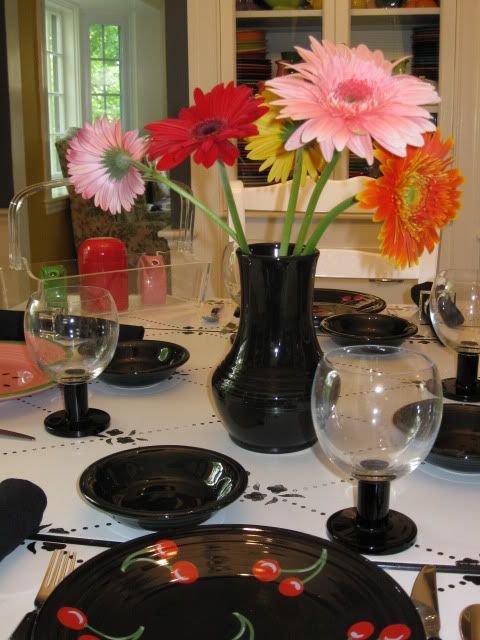 After lunch, how about a little ice cream in some
Manhattan
glass bowls?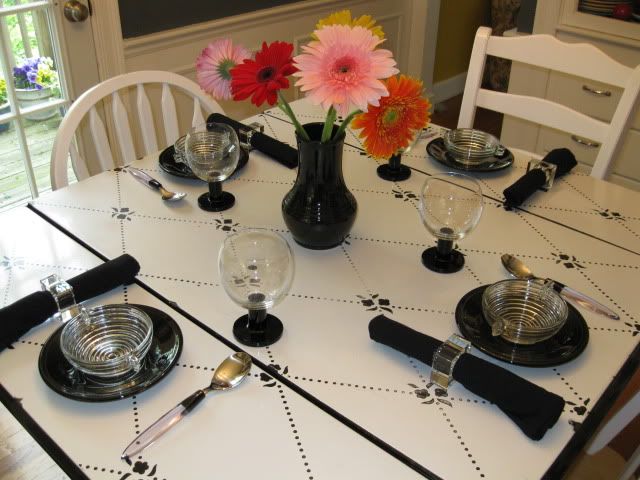 Thanks for visiting the table this week!
I'm also sharing this Tabletop Time at
Between Naps On the Porch
for Tablescape Thursday. Oh how I do enjoy this weekly celebration of the art of the tablescape!