While I was busy setting the table and decorating, Sparkle and Fizz put on their elf hats to complete their own holiday tasks.
Inspecting all of the packages that arrived~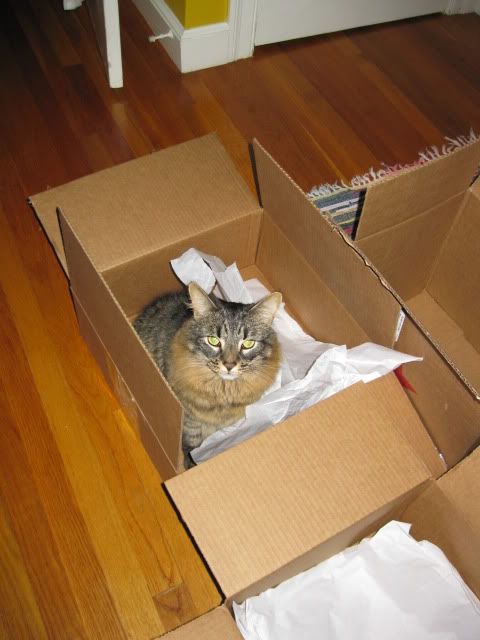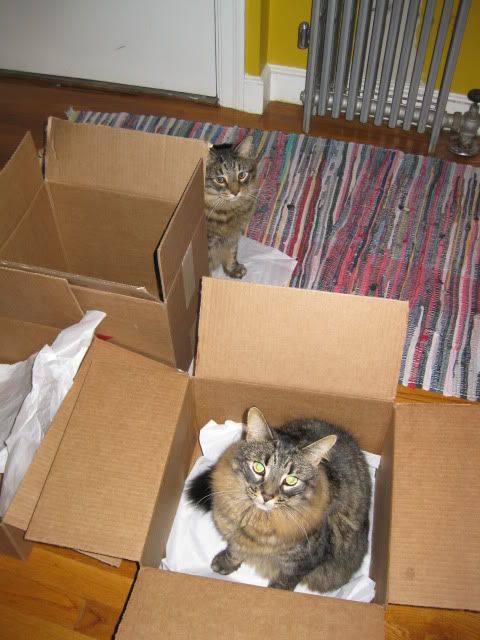 Greeting the arrival of the tree with some taste tests (greenery and water, just to be thorough)~
No gift is wrapped properly until the ribbon has been licked!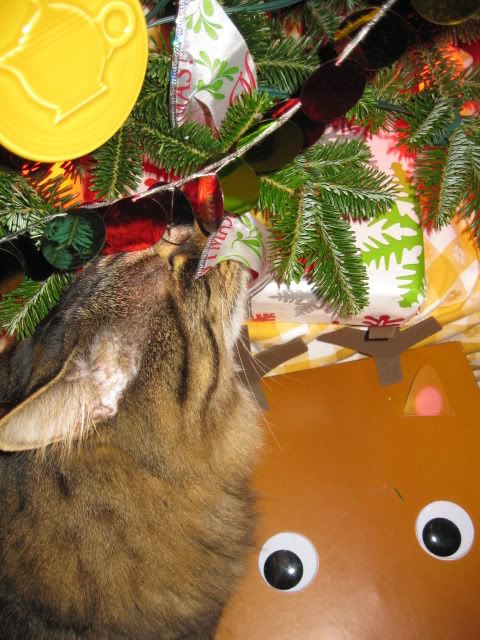 Grooming to look their best for company~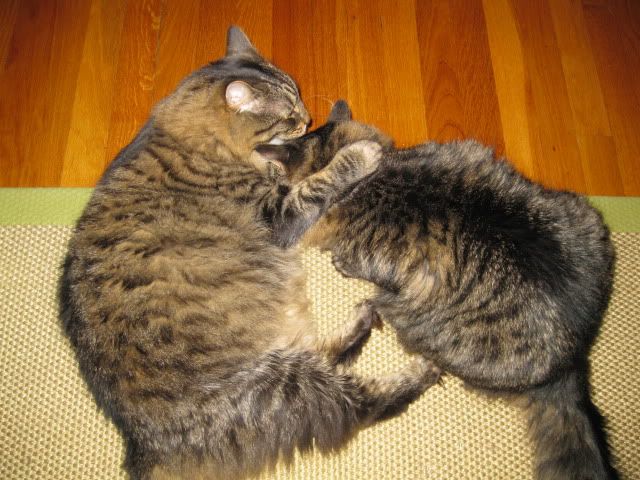 Guarding against the Grinch~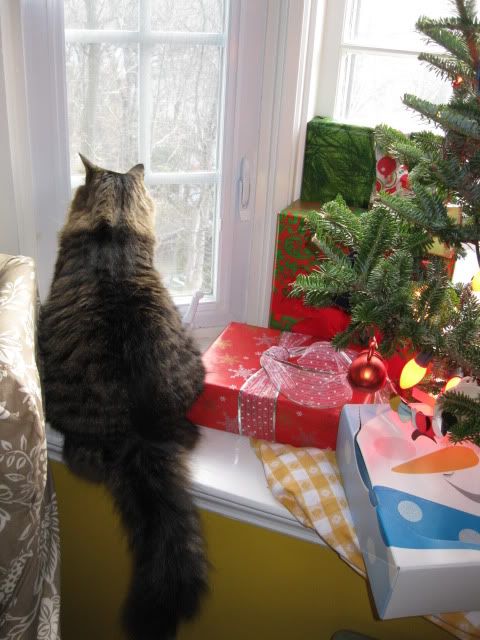 Invading Grandmother's suitcase to find gifts a little before the appointed time~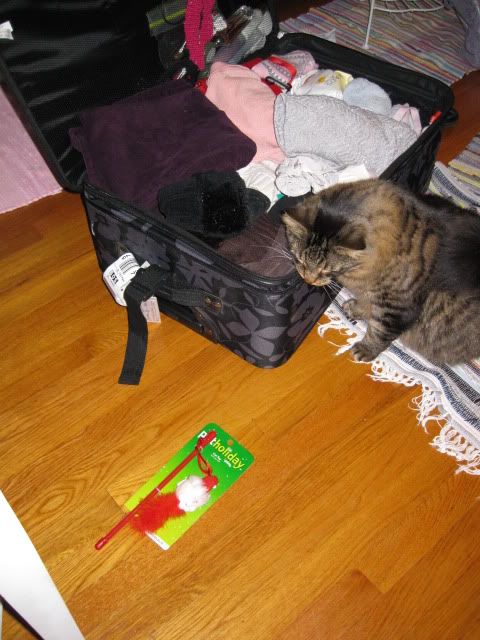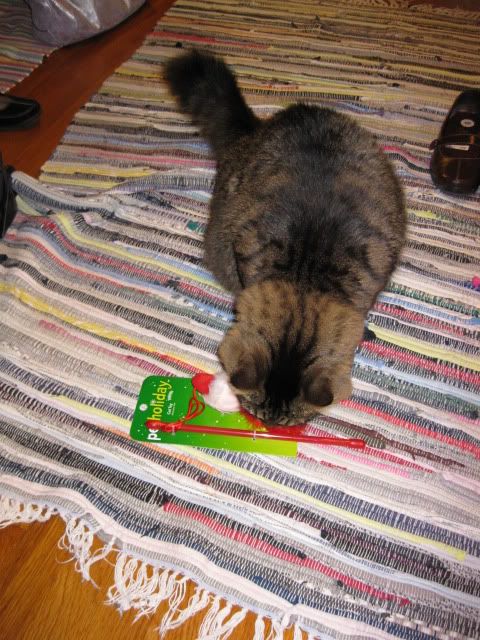 Claiming gifts intended for others; after all, everything is for cats!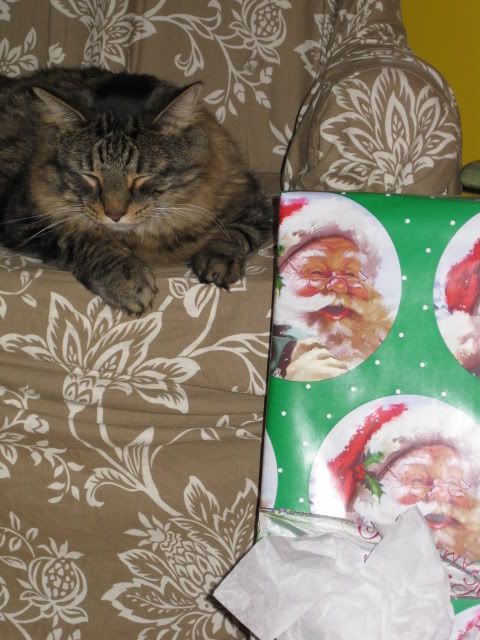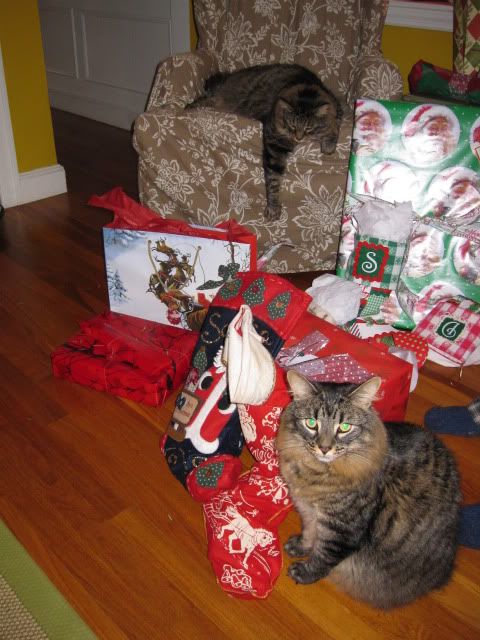 Making certain that nothing was left behind in the wrapping paper, even as the pile grew~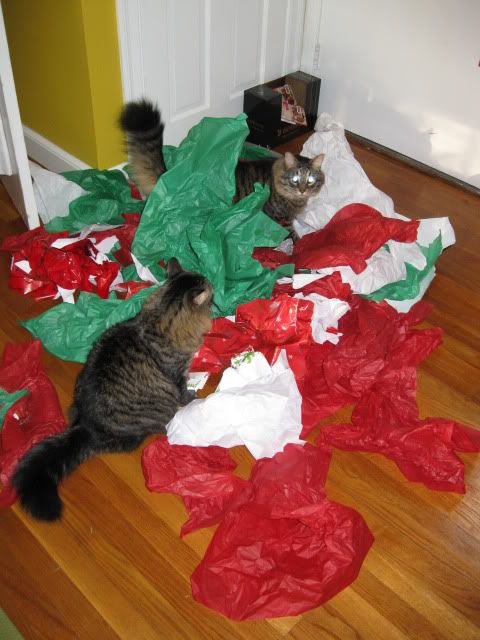 Enjoying being very spoiled kitties~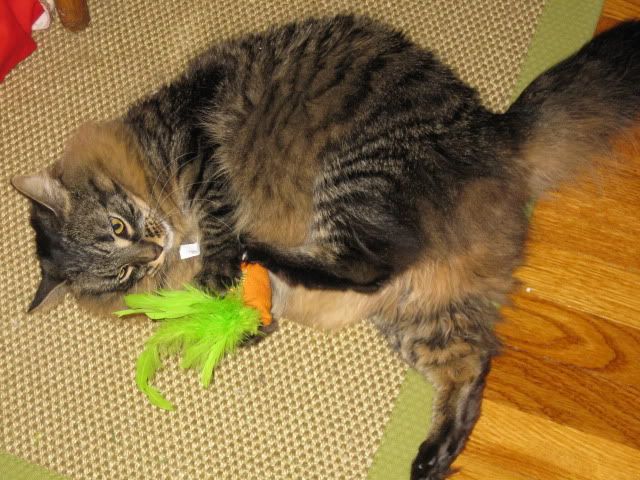 Meeting the laser pointer~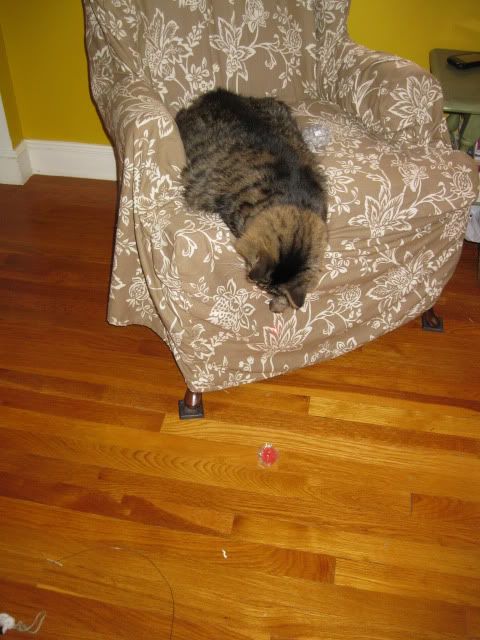 Crashing~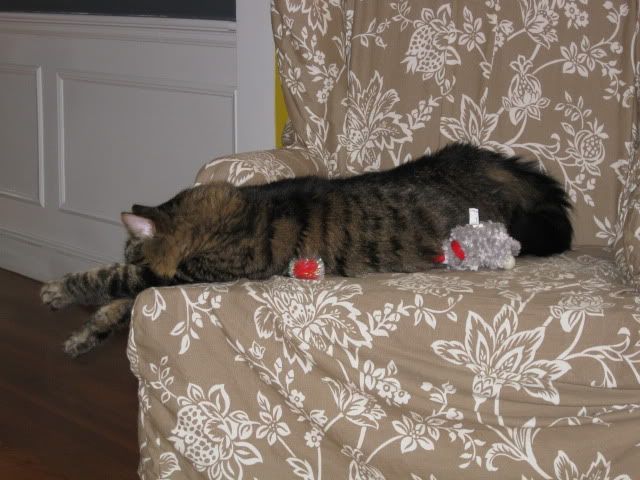 Reclaiming the tree once the presents were gone~
Oh to lounge in a tree in the morning sunshine!
Sparkle~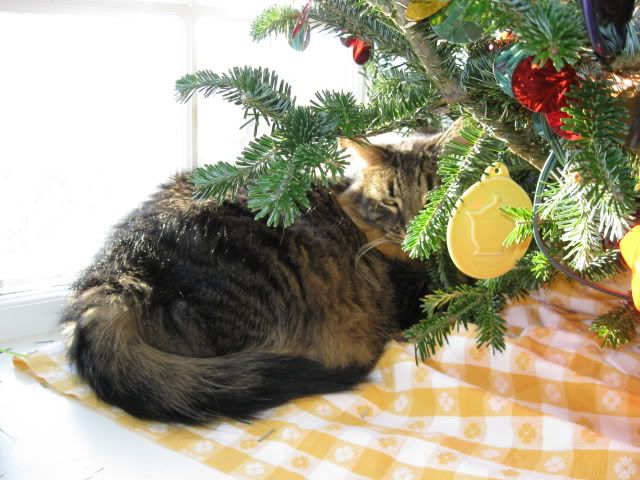 Fizz~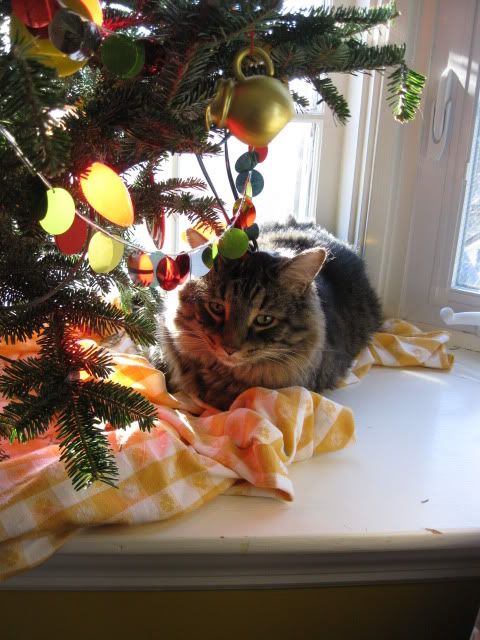 Kitties love Christmas!