I do enjoy the reunion with ornaments from Christmases past at this time of year. This little angel was my very favorite ornament as a child. I thought she was long gone, but my mother found her and gave her to me this summer.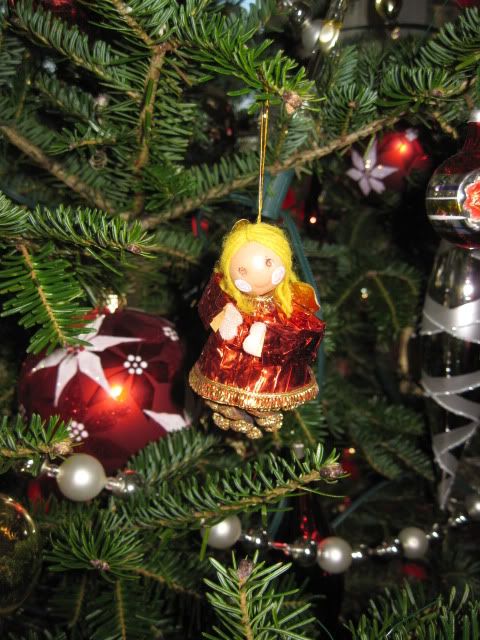 I remember admiring her when I would come home from kindergarten each day. An important part of my routine was making sure that no Grinch had taken her while I was at school. Perhaps she's the source of my love for vintage pinecone elves. They take up residence in my Riviera dinnerware each December.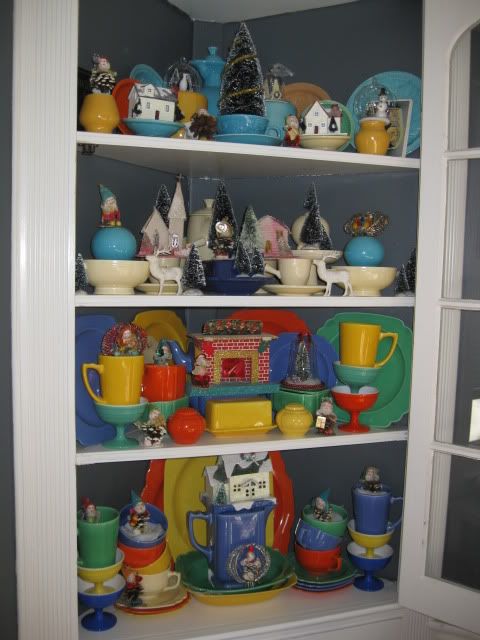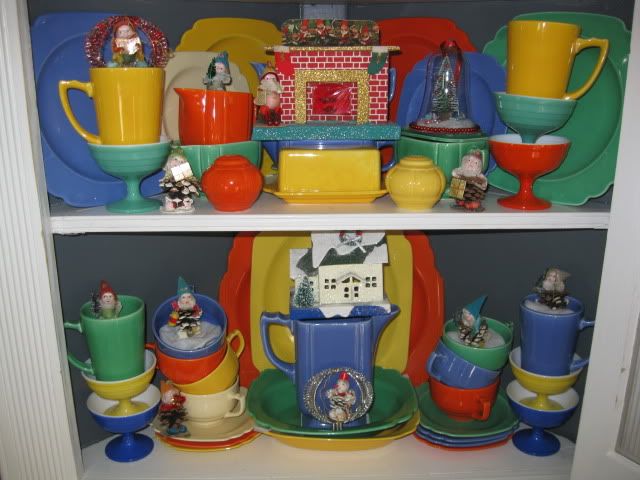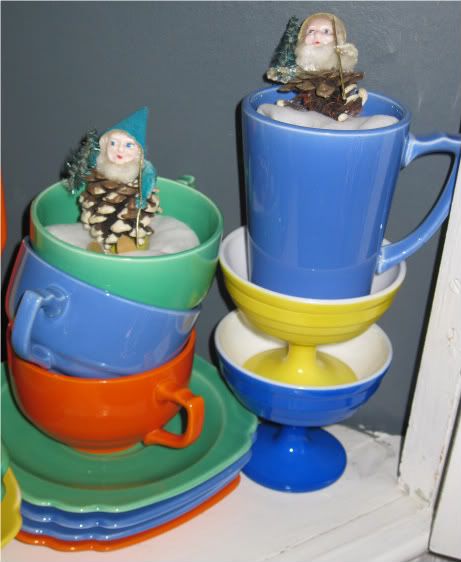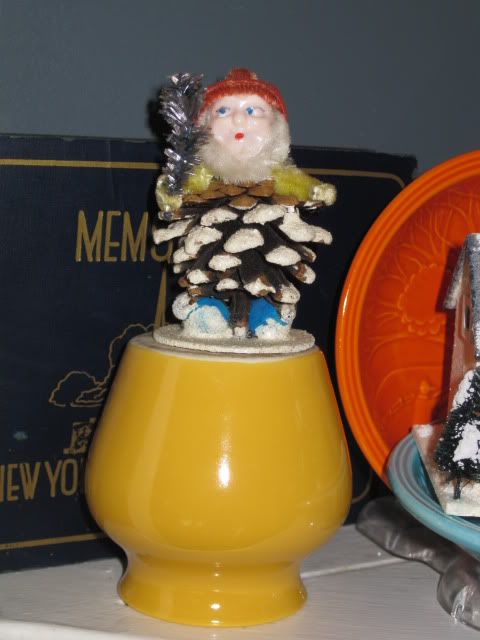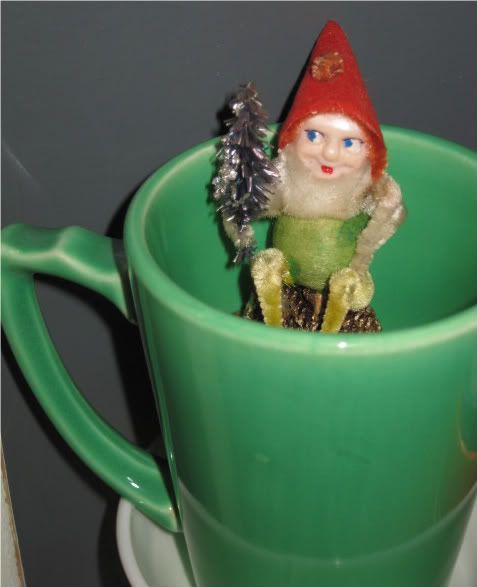 I highly recommend decorating your dishes!