I was so excited to find this Wilendur
Mexican
cloth at an antique fair in Maine in August 2009. The designs are very similiar to others by John Madsen, so I wonder if he designed this cloth or if another artist combined elements of his designs for this lovely pattern.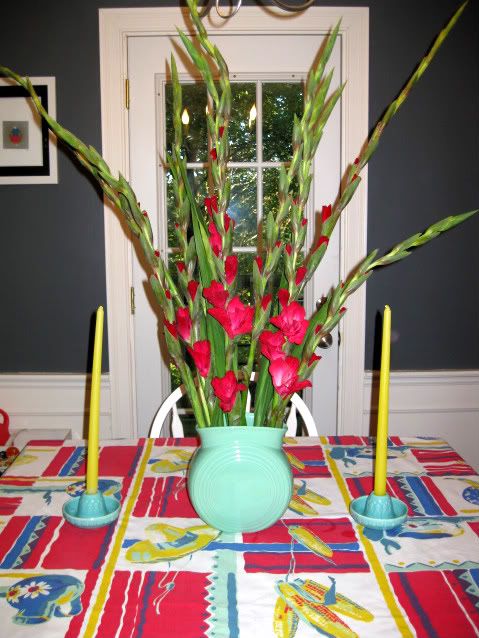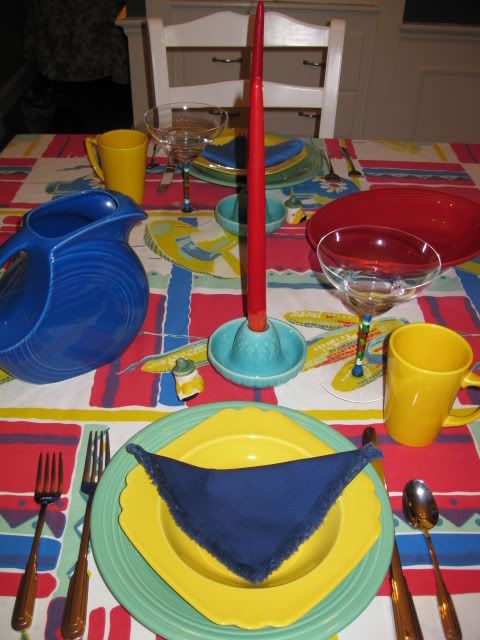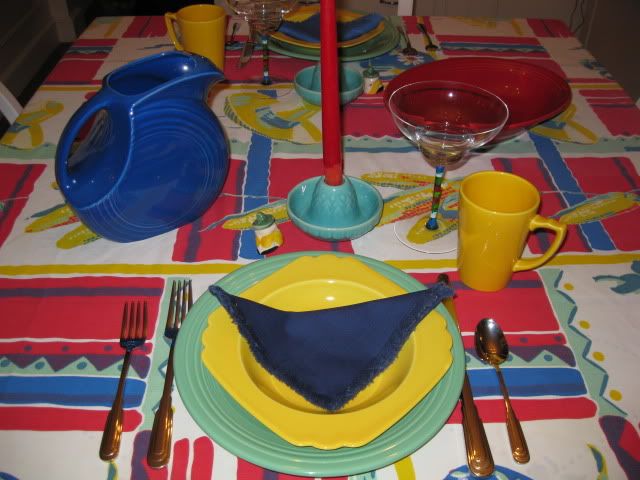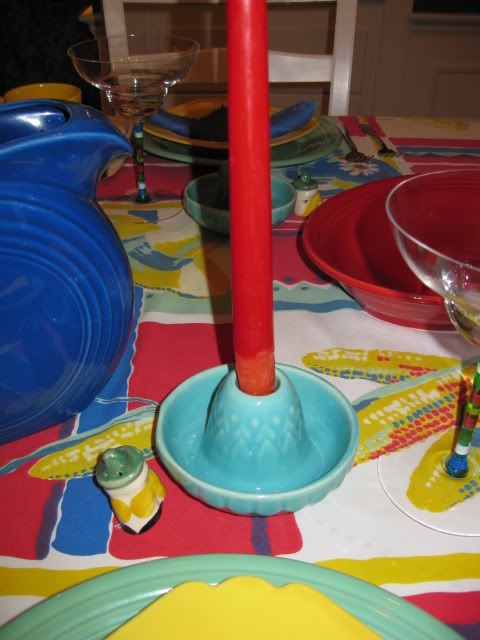 I found these turquoise
sombrero
candleholders on the same trip to Maine. They were just made to go with this cloth!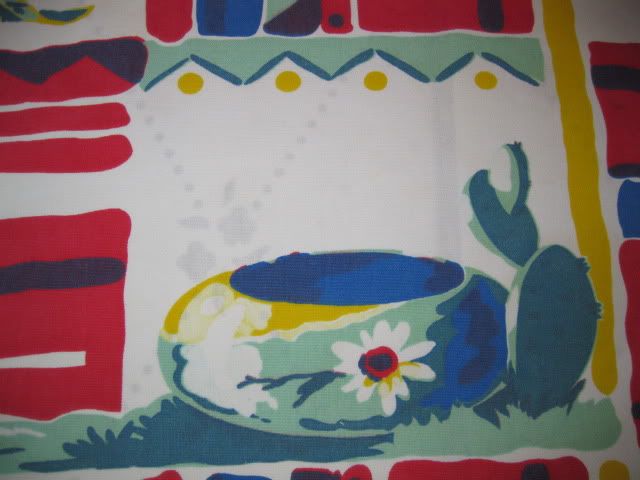 The tablescape features a variety of Homer Laughlin dinnerware, including Fiesta and Riviera along with Crate and Barrel margarita glasses, Oneida Cityscape flatware and vintage cocktail napkins.
I identify this cloth as a Wilendur because it appears in Michelle Hayes'
Elegant Table Linens from Weil & Durrse
. Do you see the simliarities to this
Mexican cloth with corn
? I wonder if it is also a Wilendur, or another's companies take on the Mexican pattern?
If you have ID info on any cloth here, please post a comment!