Fiesta collectors especially love Mexican-themed cloths with a dancing lady on them, since
The Dancing Lady
is one logo used for Fiesta dinnerware. My friend Saarin gave me this cloth in August 2009, and I like to call it "Dancing Lady at the Beach."
Of course our Fiesta dancing lady has her own band to keep her dancing where ever she goes!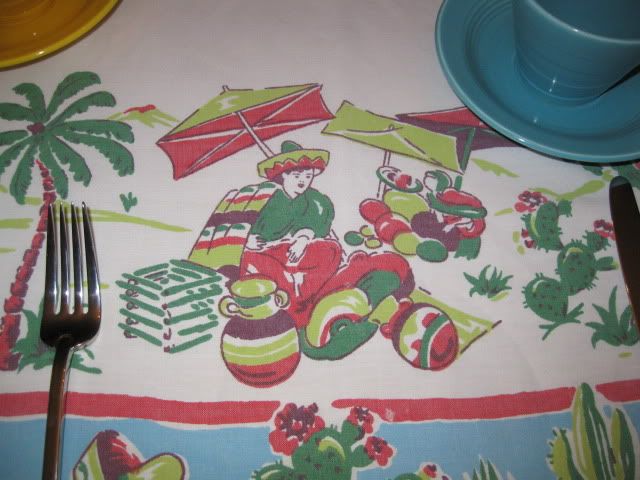 I don't know the maker, but the gently faded colors are prefect with reissue Harlequin dinnerware.
P. S.
The Vintage Table
has this cloth in another colorway MWT from G.S. Co.