On the same trip that I received the heirloom cloth, I purchased this Wilendur
Dogwood
cloth in Virginia. It's a long drive from Massachusetts to Florida. Shopping is the perfect way to break it up, and I liked buying the state flower on a vintage linen.
The tulips are from the Junior League of Boston
Service and the City
Ball. The crystal is Waterford
Elberon
from our wedding registry.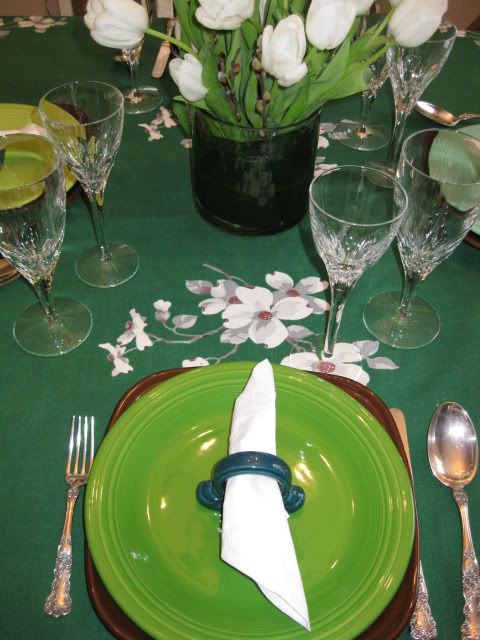 The silverware is perhaps the best souvenir of all from that trip, Gorham
Buttercup
sterling from my great-grandparent's marriage in 1909. What a generous gift from my brother!