I had a lot of tabletop fun today with this vintage Sun Glo "Paris" tablecloth in the yellow/green/paprika/gray colorway. I had admired this cloth on Candy's
Little Round Table
for a while and was thrilled to purchase it on-line last week. The Paris street scene was the perfect backdrop for a brunch today with my husband and his mother and grandmother.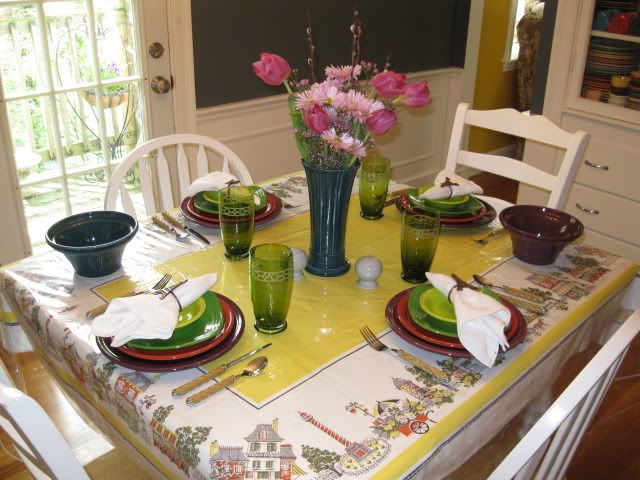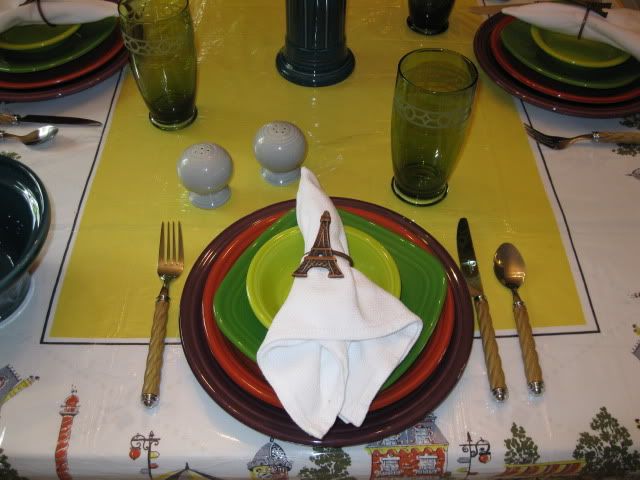 The placesettings featured Fiesta dinnerware in heather, paprika, shamrock and lemongrass. If only heather photographed better!
After our meal, we went to Concord for some shopping. This lovely fashion head vase was a lucky find. Can't you just see her strolling along the
Faubourg
?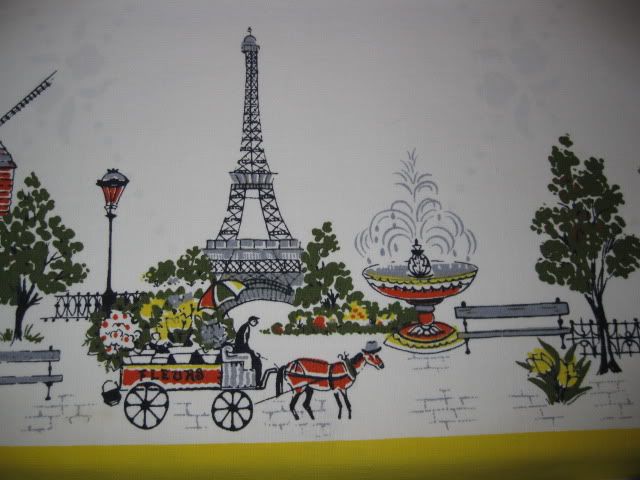 Feeling a little hungry after that tabletop tour of Paris? Please join us for some lemon curd poundcake before you go.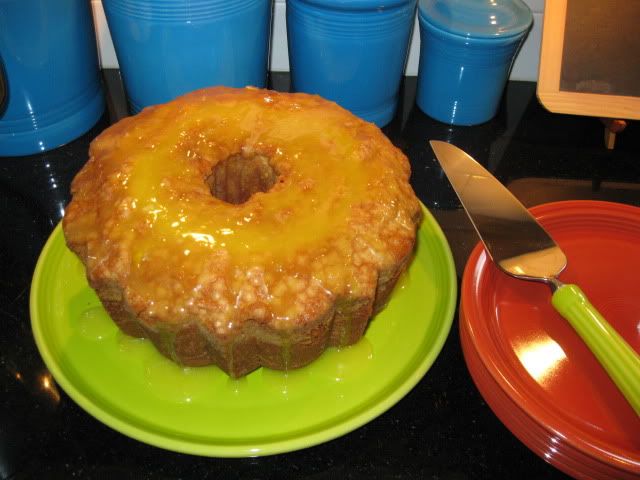 Thanks for visiting my tabletop today.
Au revoir
!