My friend Rebecca purchased this Startex cloth at the May Brimfield last year. Being an excellent Tabletop Diva, she noticed that I really admired this cloth and later sent it to me as a lovely gift.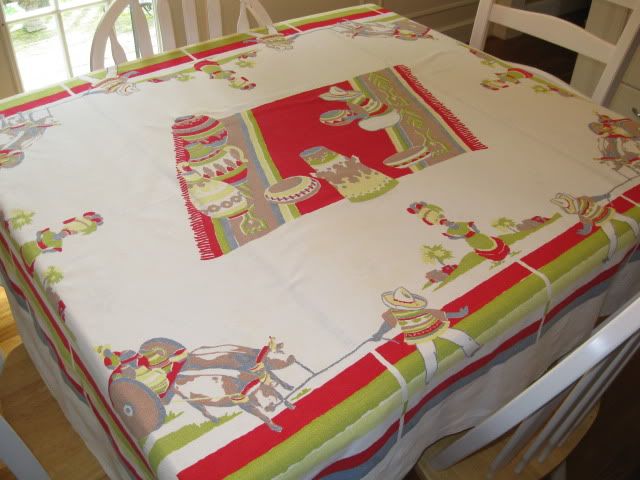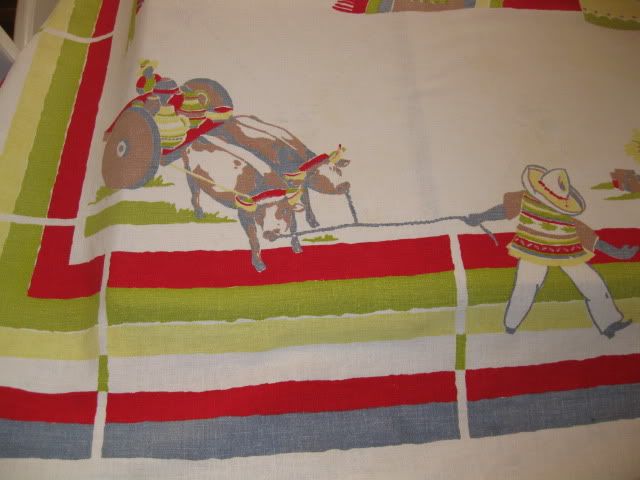 I'm 'scaping with it for the first time today as a grand finale to this tribute to Mexican themed vintage tablecloths.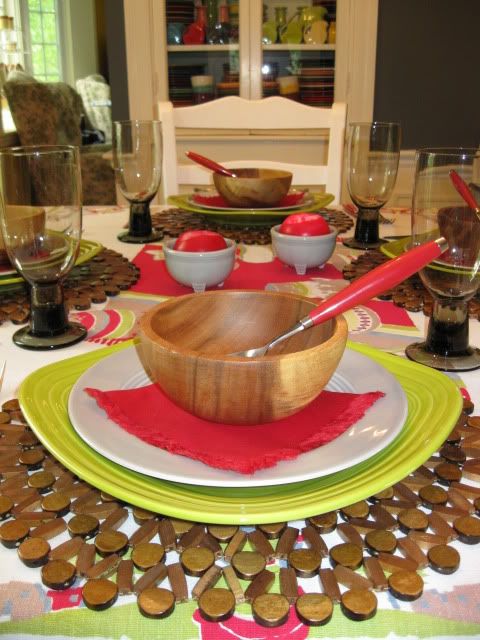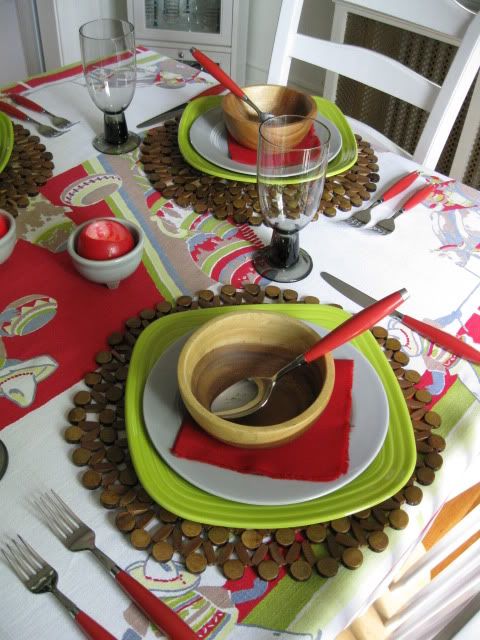 This tabletop features Fiesta and Harlequin dinnerware with wooden placemats and bowls, Fiesta flatware, contemporary glassware and vintage napkins.
Even if
Cinco de Mayo
is not really celebrated in Mexico, it's a great day to celebrate the 1940's craze for Mexican themed home decor. I hope you've enjoyed this tale of my collection. If you like this table, you might want to scroll back through the post index and start with
Cinco de Mayo
and read all of today's posts moving forward from there.
P.S. You can see additional colorways of this cloth
here
.