This early vintage tablecloth is called "Lattice." I really like the stylized poppies. I purchased this at Brimfield in May 2010 with Elaine and Rebecca.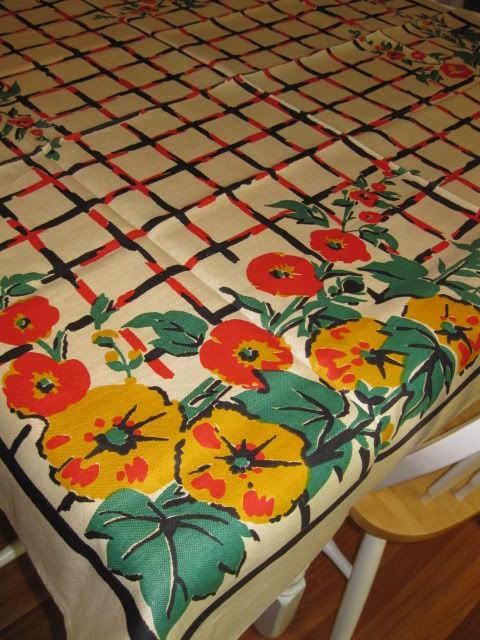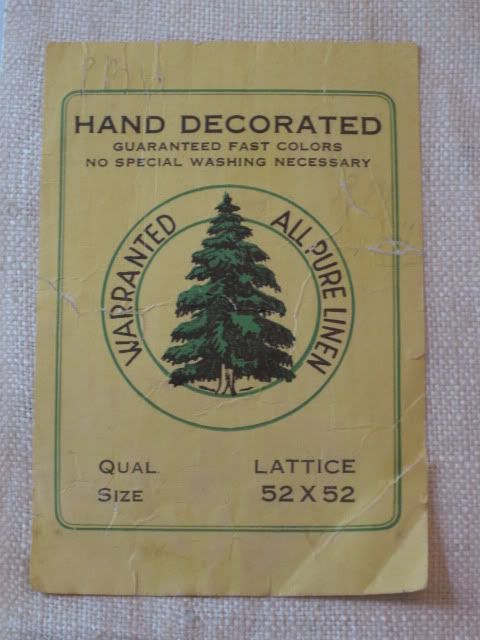 I did wash this cloth to stop any further decay from dirt and the glue on the label. I have not yet tablescaped with it.
I think this is enough floral 'catch up' for one morning. Please be sure to check out all of the new additions in the floral section of the
Tablecloth Database
!