Tuesday was a wonderful day. I went to the
Brimfield Antique Fair
with my friends Saarin and Pam!
Aren't these hats and their wearers gorgeous?
I brought home quite a few treasures.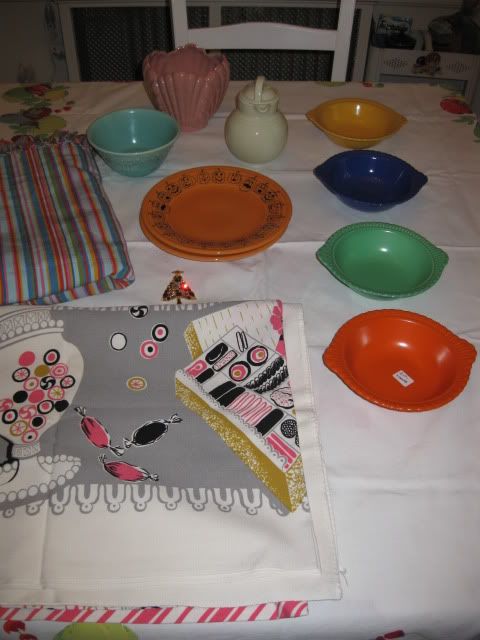 The Wilendur Manjares tablecloth in orange will be joining its siblings in
cobalt, yellow and turquoise.
These stripes will be perfect with my Libbey Carousel glasses from B'field last year.
This Abingdon Pottery planter matches the shell candleholders I like to use with my beloved fish tablecloths.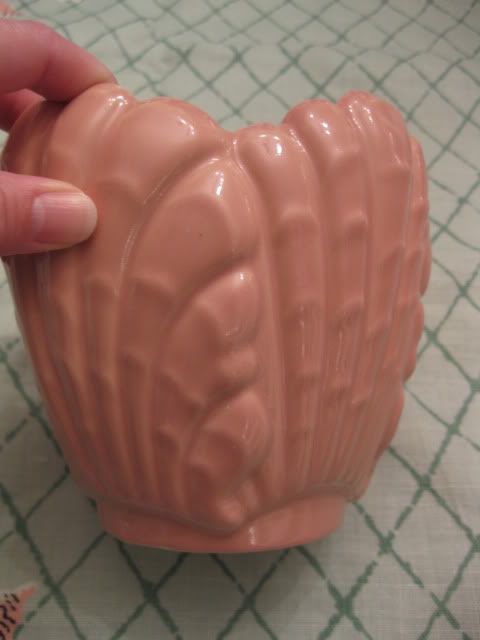 I had not yet scaped with this shell tablecloth...now I have just the right accessories!
I'm slowly building a set of HLC orange/apple tree bowls in turquoise. Here's the next to the smallest size, a very lucky find for $10.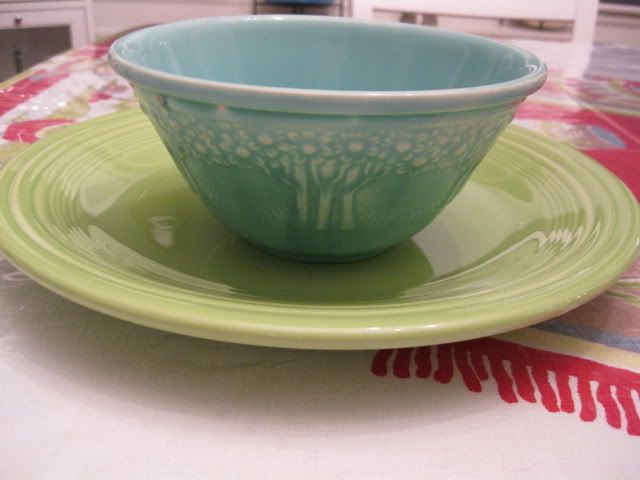 I love the Fiesta colors in the Christmas tree pin.
Finally, this Hall syrup pitcher will be put to good use for summer breakfasts.
Some of the other items are on their way to tabletops that you know and love. I'll let their owners give you all the details! I wonder what Friday's trip west will bring?