Ready for another weekly
garden party
at
The Little Round Table
? A soggy fog has settled over Boston this week. We're stuck at 50 and gray...50 for the high...50 for the low...not a bit of sun breaking through the heavy cloud cover. Since this weather pattern makes for very unlovely garden photos, let's take a little trip across the country to Saarin's garden in Santa Cruz.
What a relief to know that the sun still exists!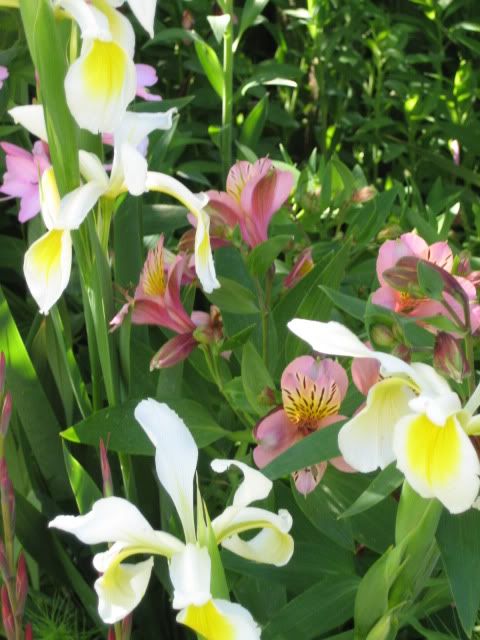 Saarin will tell you that this is really her husband Woody's garden and that she just enjoys the blooms. I'm so glad we can all enjoy them this week!