Thanks for all of your good wishes for our Brimfield trip! We found so many treasures that we ended up buying a wheeled cart to hold all of our pottery, Bakelite, jewels and tablecloths. One day we were in layers and gloves, watching our breath linger in the air as we negotiated for deals. The next we sported wide brimmed hats and passed around the sunscreen. Our group expanded each day as new companions joined in the dishing fun. I'll let each lady tell her own Brimfield story and reveal her big finds, but here's a little photo sample to get ball rolling.
Day One
Day Two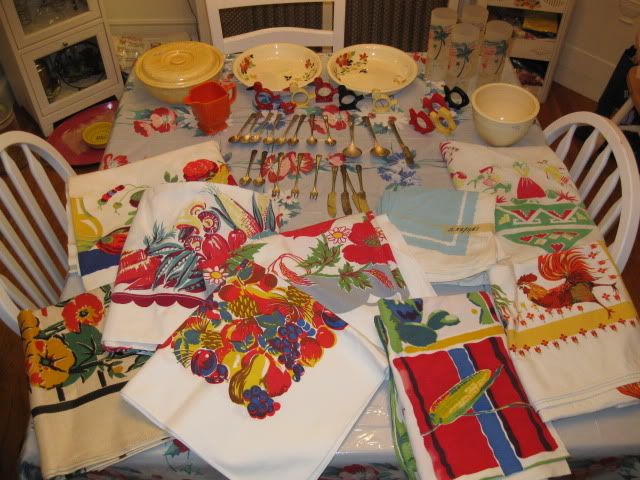 Day Three
Yes, Fizz, we did bring home 30 new tablecloths!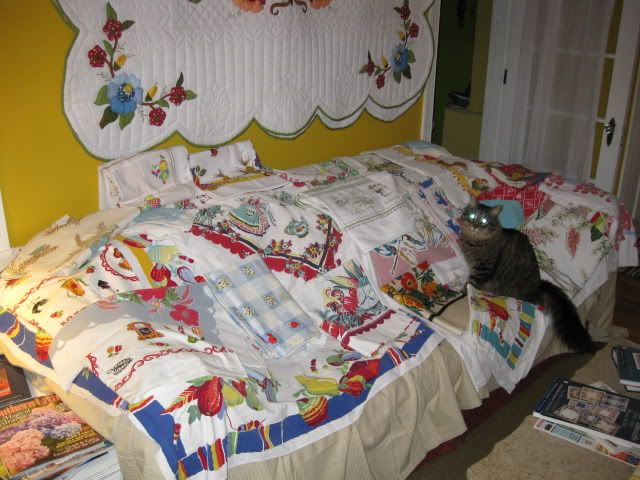 Rebecca and I were feeling sad yesterday after we returned from taking Elaine to the airport, so we consoled ourselves with a tablescape born in Brimfield.
Some of you have been following my collection for a while. Can you guess which pieces are new?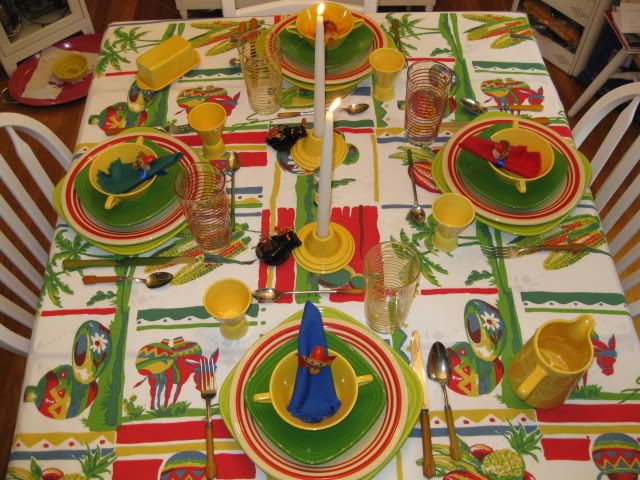 Yes, the Bakelite-handled teaspoons are debuting this week.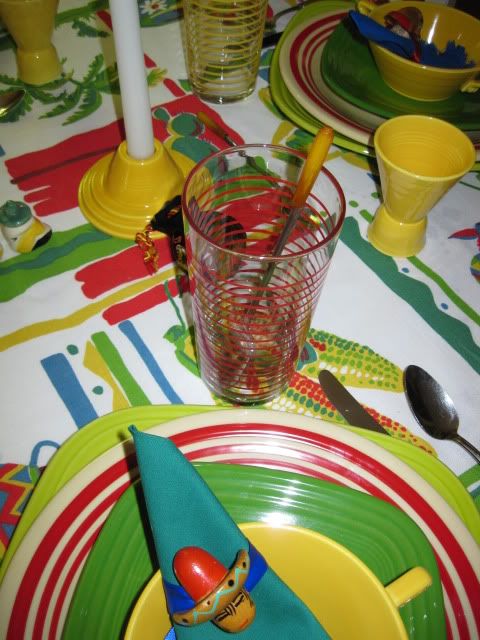 As are the yellow Harlequin candle holders! Yipee!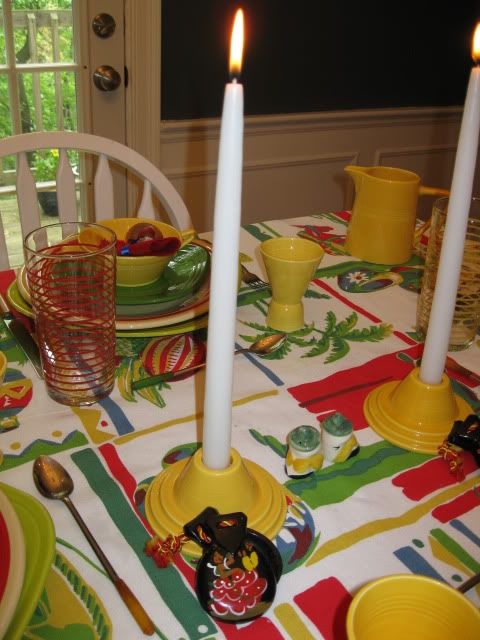 And then there's the Wilendur tablecloth. I think this is actually a home sewn creation from yard goods for curtains. It's a tropical variation of the corn and pottery decorated cloth called "Mexican" by the company. See the palm trees and fruit?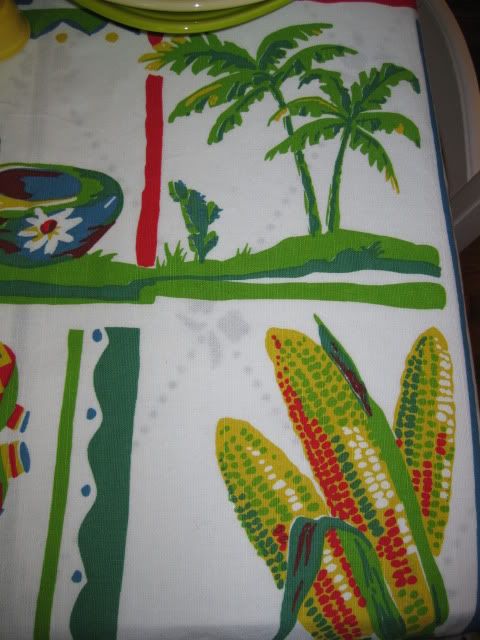 This cloth is the perfect backdrop for many of my dish favorites: Fiesta lemongrass and shamrock square plates, HLCCA retro red stripe plates, yellow Harlequin cream soups, egg cups and a 2 pt jug, a yellow Riviera butter dish, Sleeping Mexican salt and pepper shakers, castanets from Madrid, vintage cocktail napkins and Bakelite flatware and finally, Libbey striped glassware.
This table is a tangible evidence of our adventures in the field, but the real find of the week was of course new friendships made and old ones deepened. Thank you, friends, for making this a wonderful, wonderful week!
For those who have not been to the fair, I hope you get to make your trip to Brimfield and I hope those who have been will be back soon!
P.S. I'm sharing this post for Tablescape Thursday on
Between Naps On The Porch
. Perhaps someone will be inspired to make the trip to Central Massachusetts!