While I may not live near my dish buddies, we always find ways to be together. My friend Kathy was with me as I decorated for Christmas this year.
Can you see the vintage gift tags sitting on the yellow Harlequin? They were a gift from Kathy last year. These are special tags, because they are from the stash that she found when cleaning out her mother's home.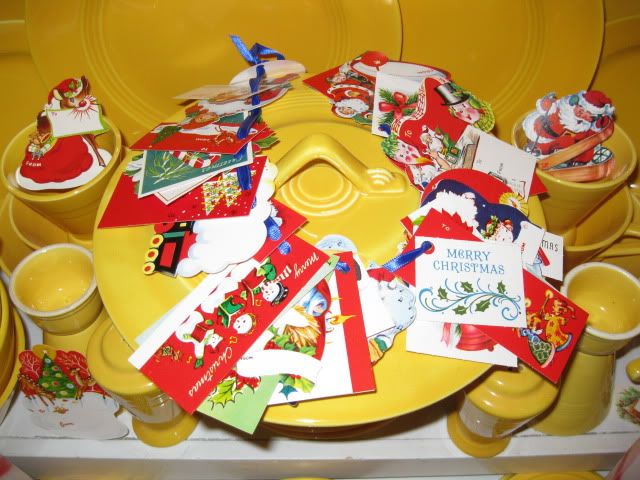 The graphics are just wonderful, and I'll be working on different ways to display and enjoy them.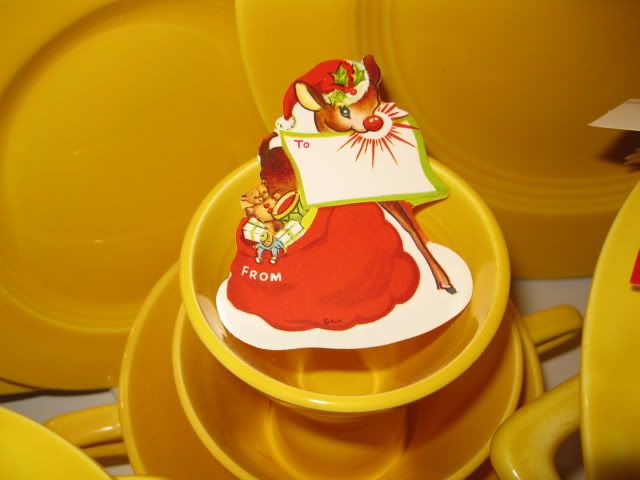 They go so well with the 40's and 50's pieces and dishes on the top of the Hoosier.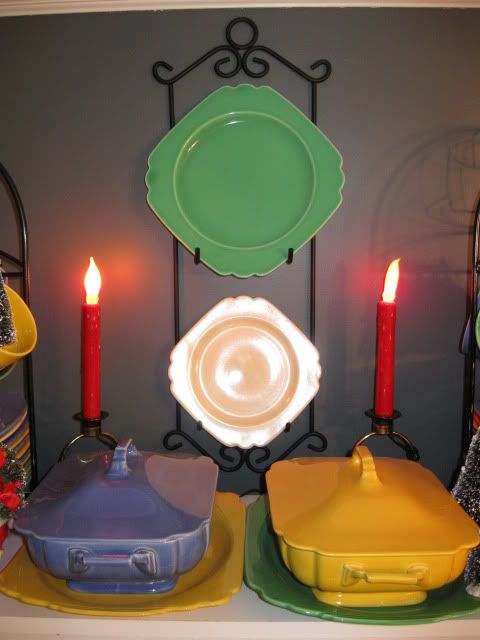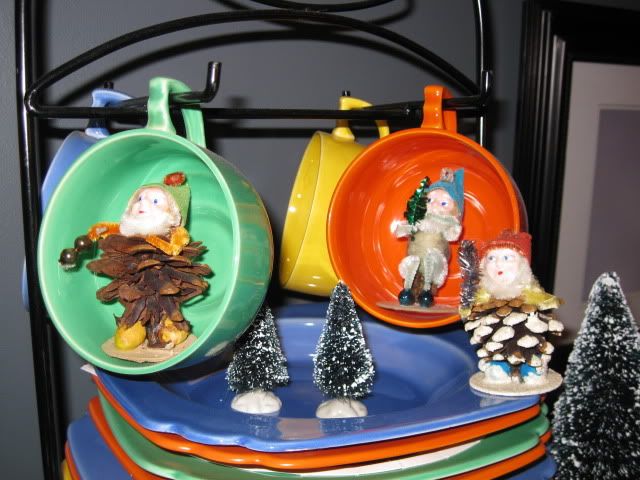 Check back tomorrow and I'll show you Kathy's contributions to the corner cabinet and the living room decor.