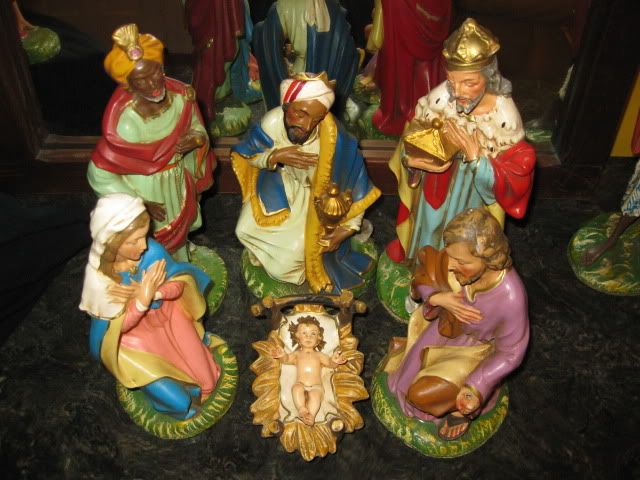 We're enjoying this large-scale vintage Nativity set this year. It was a lucky find at an antique store after Christmas last year.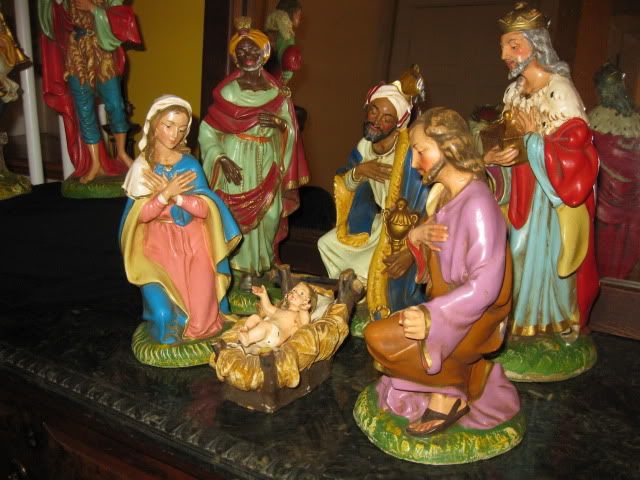 The figures are composition and were made in Italy. They are about 18 inches tall.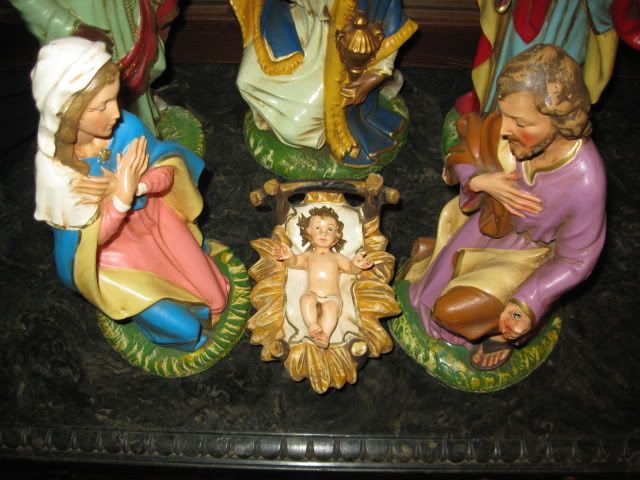 The jewel tone colors look great with our gold walls. The figures are in great condition given that they are probably about 50 years old. I do need to make a few shepard's crooks, though!
The Nativity set we had when I was a child had these same figures in miniature, and I love having them in this larger, very detailed size.
We had a second Nativity set in the house. It was the traditional small size, also hand-painted composition from Italy. I believe that it was from Woolworth's.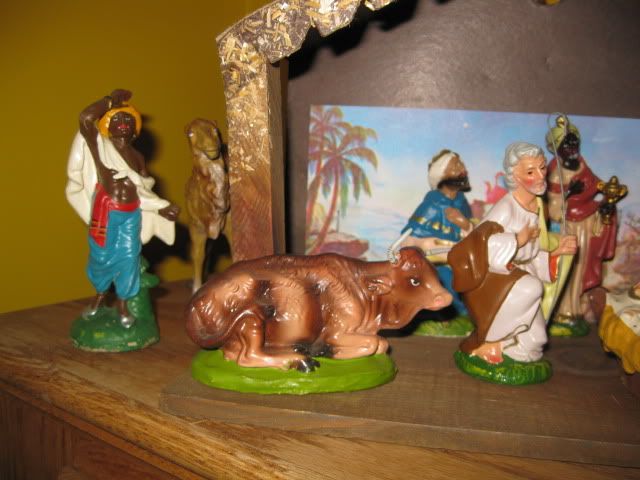 My mother-in-law told us that she had this set as a child, so we sent this lovely set home with her. After all, every home needs a vintage Nativity set for Christmas!