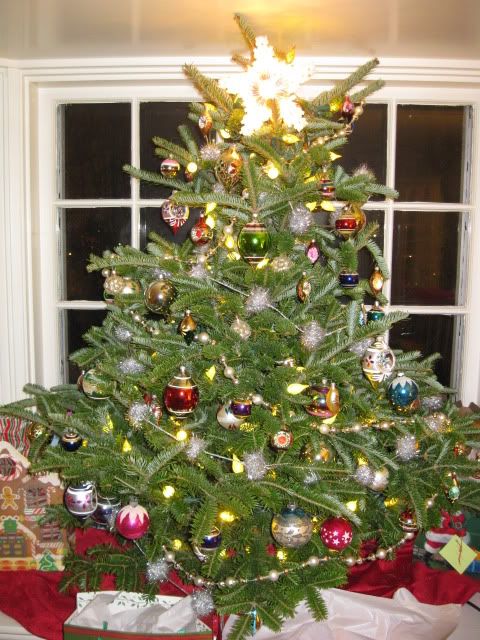 "Shiny Brite" is the theme for this year's Christmas tree. Fuzz was so excited to see his first tree.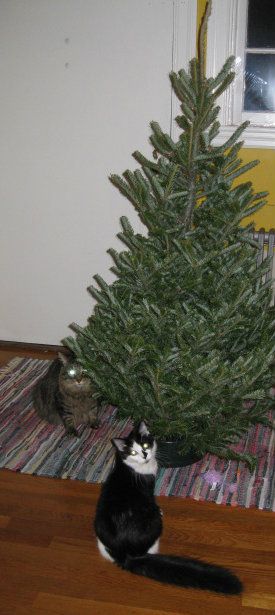 Fizz quickly showed him the ropes of chewing branches, but we finished the decorations with minimal kitty interruptions. Now Fuzz has the perfect nap spot for keeping watch for Santa!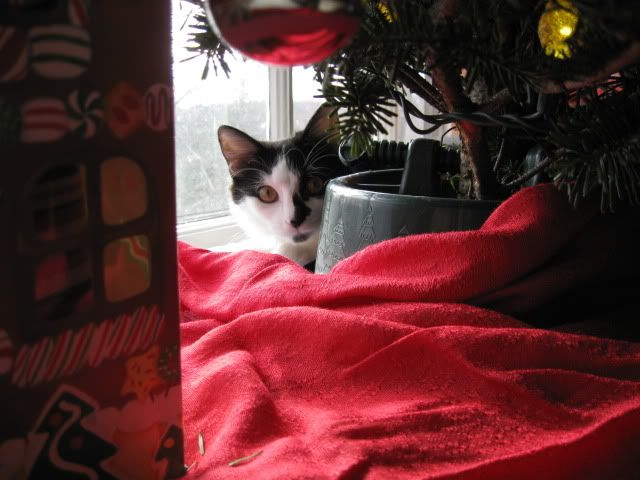 I think the tree looks great with the rest of the living room decor.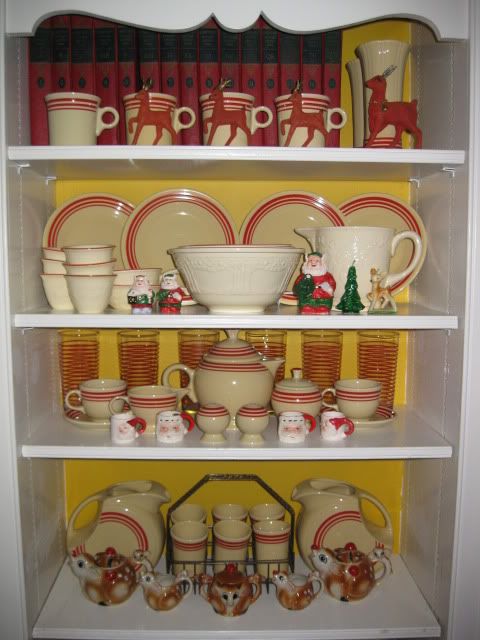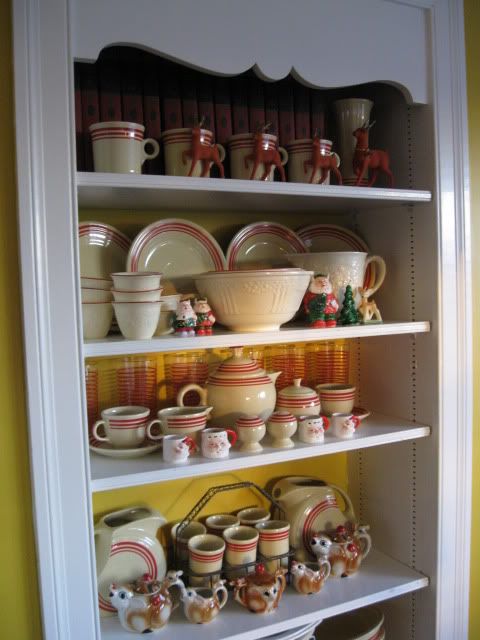 Thanks for the Gurley's Kathy!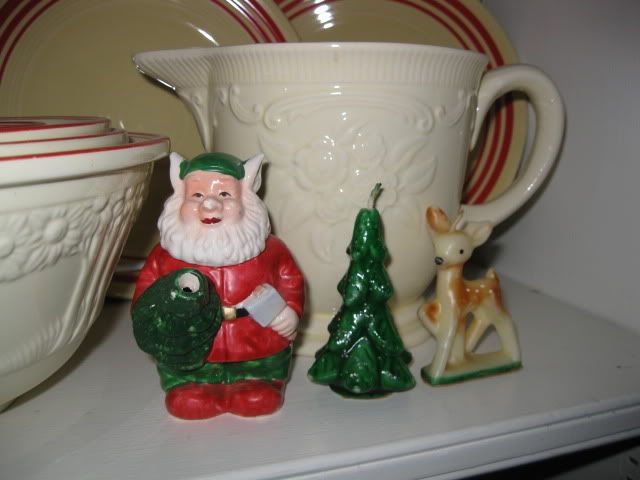 Now if I could just get those LED lights on the tree to burn as brightly as my candles!