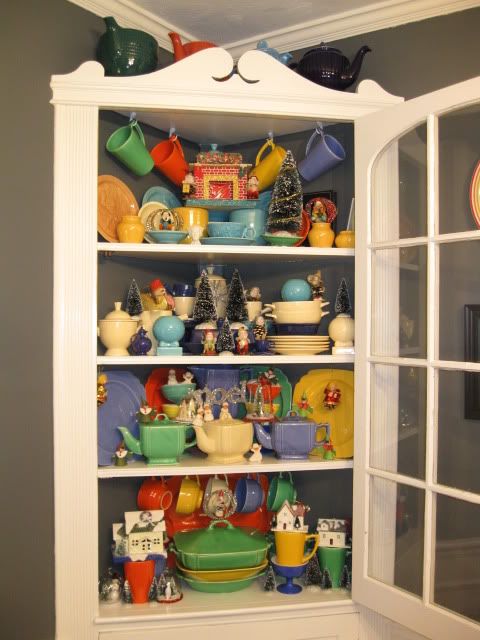 Decorating the dishes is a big part of my holiday fun. Let's take a peek in the corner cabinet this year.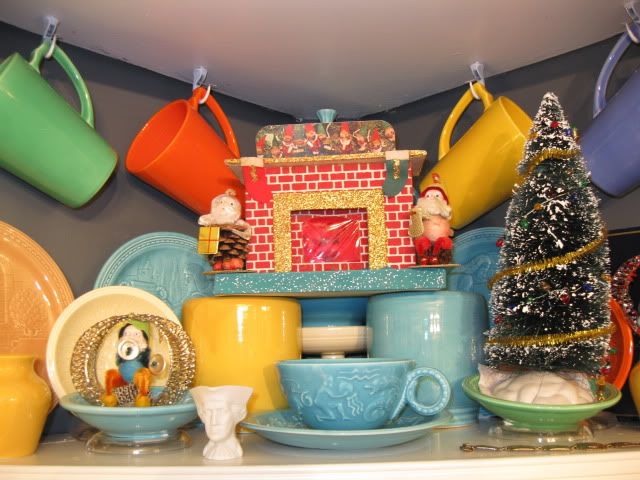 Elves are hard at work preparing for Santa's arrival among the 1939 World's Fair souvenirs and the cobalt, ivory and turquoise vintage Fiesta.
Angels have landed in the teapots and sherbets. Kathy was back at work here, contributing the wonderful little snowbaby-esque pieces. There are vintage, and I do think they inspired that contemporary collectible!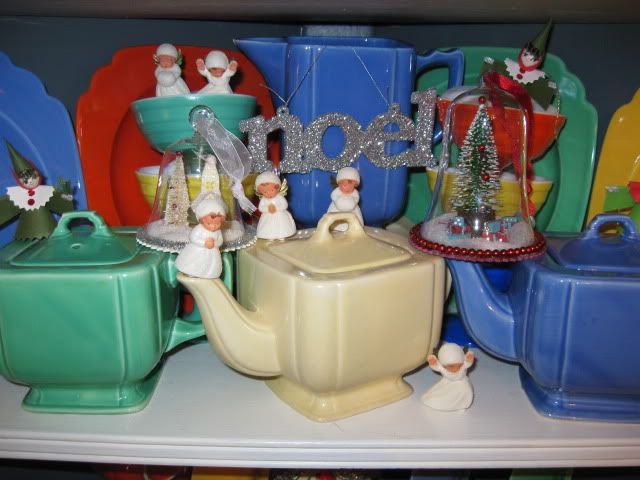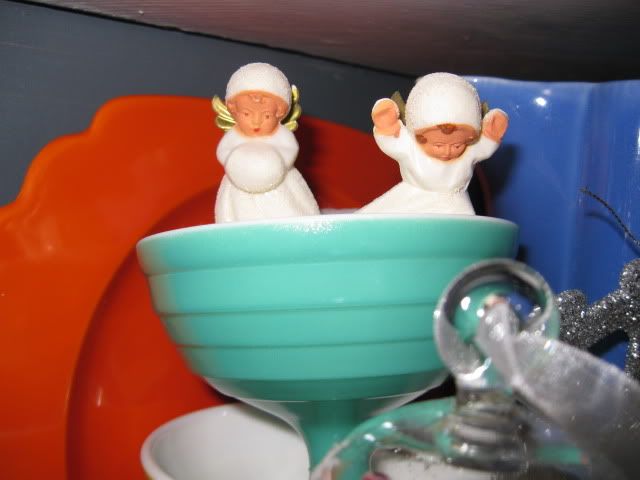 Snowman Town is ready for the holidays, too.