We saw this gorgeous poinsettia tree at The Elms in Newport, RI on Saturday. It was the perfect inspiration for this year's tabletop Poinsettia Parade. Here's a closer look.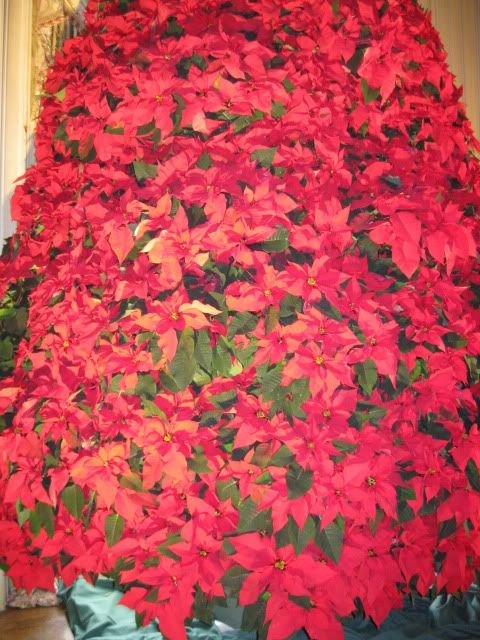 Our Christmas Eve tabletop featured poinsettias and peppermints.
This glass canister from Libbey makes a perfect kitten-safe centerpiece for favorite glass ornaments.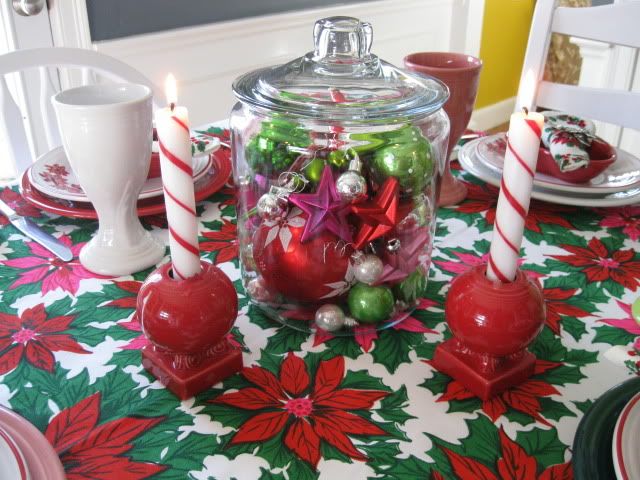 The placesetting features my favorite Fiesta Christmas pattern, the poinsettia decal for Belk from 2006. The vintage silver poinsettia napkin rings were a lucky find in Concord, MA yesterday.
Fiesta dinner plates in rose, juniper, white and scarlet work well with the cloth, but we Fiesta collectors still need our fuchsia. Hey, Santa, any chance you can drop off the formula for a perfect hot pink at HLC?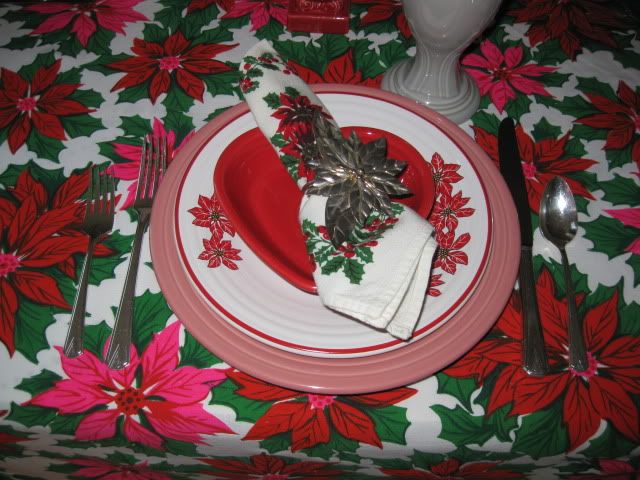 Merry Christmas!