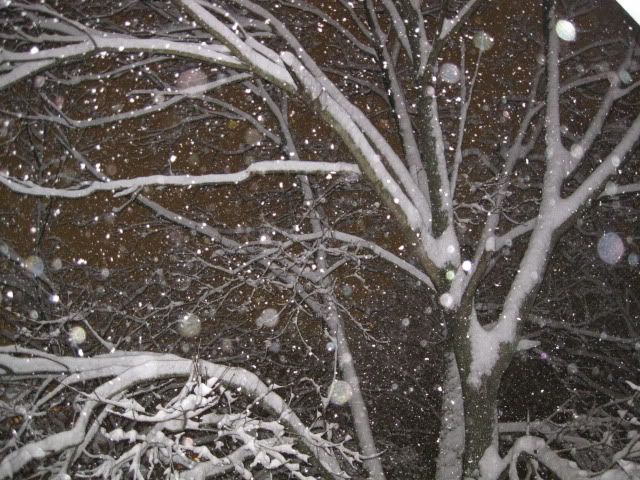 ...the perfect inspiration for working on a tabletop I've been wanting to create for a long time.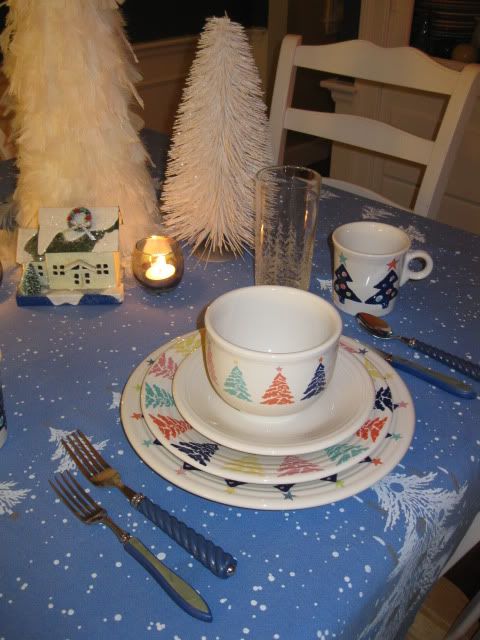 This California Hand Prints cloth was on my wish list specifically for use with these early P86 Fiesta Christmas patterns,
Cobalt Trees
and
Pastel Trees
. Becky provided the cloth and Rebecca assisted with some of the dishes.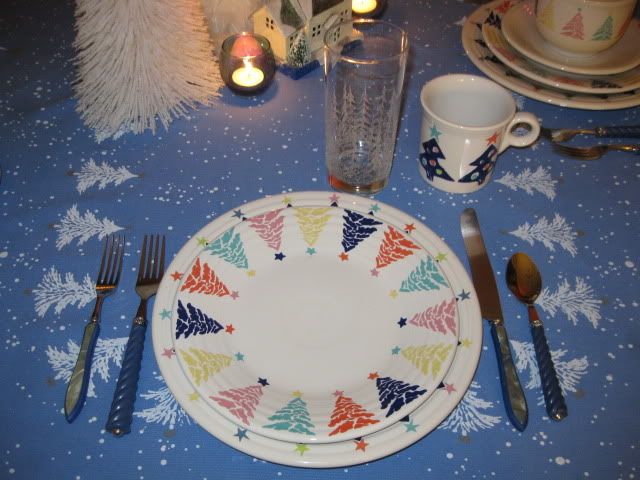 The Pastel Trees were exclusive to the Mercantile Department stores, which were later purchased by Dillards. The Cobalt Trees were a May Company pattern. These stores were absorbed by Macy's.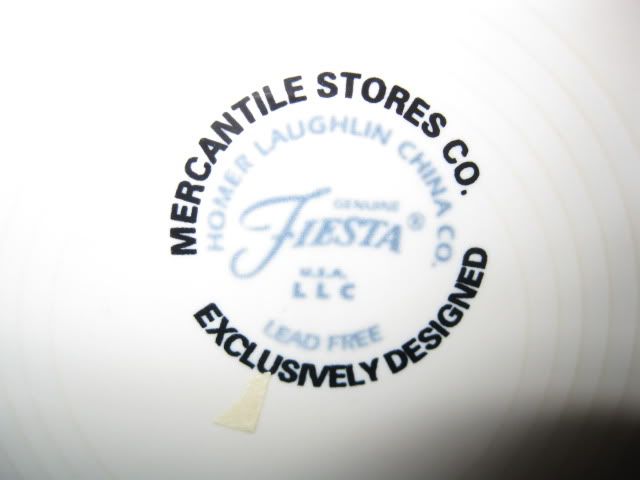 Vintage and contemporary flatware work well together. I think I've accomplished my mission with these dishes and this cloth.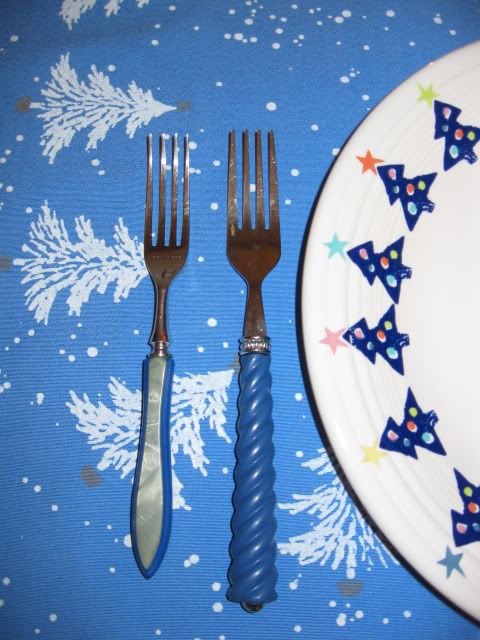 I enjoyed working on this table and watching the snowflakes fall!