The veil between the worlds grows a little thinner at holiday time, and friends and family who have departed this world are closer to us at this season. Diva Becky was with me earlier this month when I found this Mid-Century "Night Before Christmas" cloth that was a
particular favorite of hers.
We both enjoy a good 1950's depiction of Santa Claus, and I had a lot of fun putting together this tribute to the jolly old elf. I started with my favorite of the Fiesta "Cookies for Santas" sets.
Bring in the Bon-Ton Peppermint Fiesta (inspired by Becky's choices) and the Libbey "Down the Chimney" glasses, and we're ready for Santa.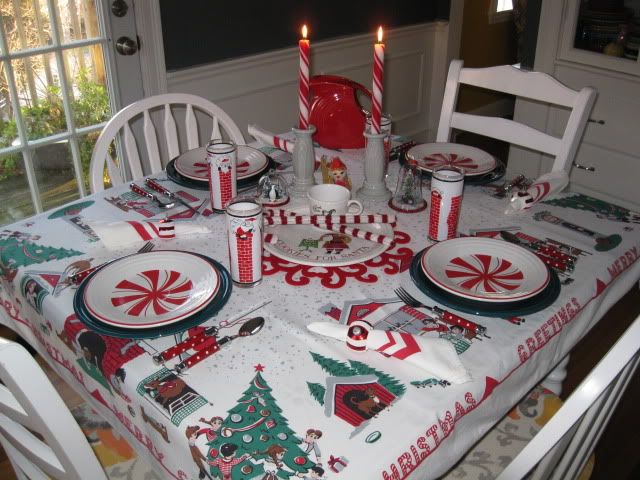 The Flatware Fairy joined in this table top party as well.
Melissa S., my CMG Secret Santa from a few years back sent these fun candy canes.
The little made-in-Japan Santa ornament featured here is from my childhood Christmas tree.
Santa will be here before we know it!