We're joining
Tablescape Thursday
over at
Between Naps On The Porch
and
Alphabe-Thursday
at
Jenny Matlock
. Today's Letter is "O" - O is for "Ocean to Ocean."
Two tablescapes from the Atlantic Coast and two tablescapes from the Pacific Coast. These tablescapes are the result of a collaboration among four far flung friends loosely known as the Dish Divas or Tablecloth Fairies, who often bestow unexpected gifts upon their fellow collectors and share a mutual love for Homer Laughlin dinnerware and both contemporary and vintage table linens.
The four fairies bringing you
Coast-to-Coast: Two Fish, Four Fish, New Fish, More Fish
today are Fairy Daphne from
Tabletop Time
in the Boston area and Fairy Elaine from lovely Virginia, along with their west coast counterparts Fairy Rebecca from the Pacific Northwest and Fairy Candy @
The Little Round Table
from the fringes of the San Francisco Bay Area.
Here you can find Elaine's table followed by mine. Swim on over to
The Little Round Table
to visit with Candy and Rebecca!
From Elaine in Virginia, a sea scape in marigold, turquoise and rose~
Elaine used vintage and post 86 Fiesta, wood-grain flatware from the Flatware Fairy, and vintage pink Depression Glass. She adds, "I was delighted to be able to accent with bits and pieces from my collection of old strands of pearls, a Harlequin novelty cream pitcher, and the tiny replica of the castle from Disney's
Little Mermaid
." Do check out Elaine's blog
Dishing With CaraFaye
.
From Daphne in Boston, an ocean of greens and purples times two~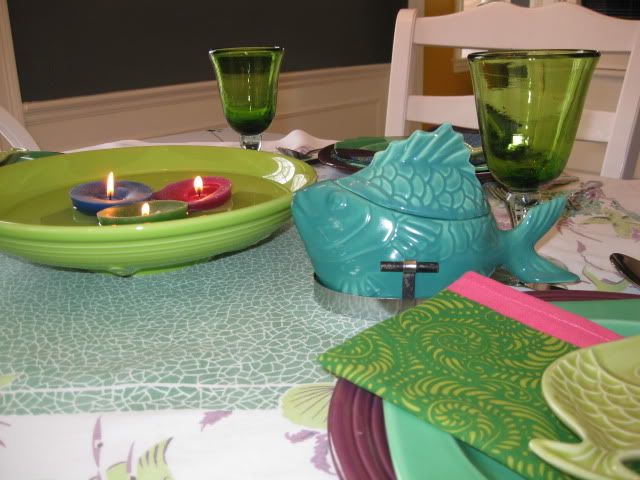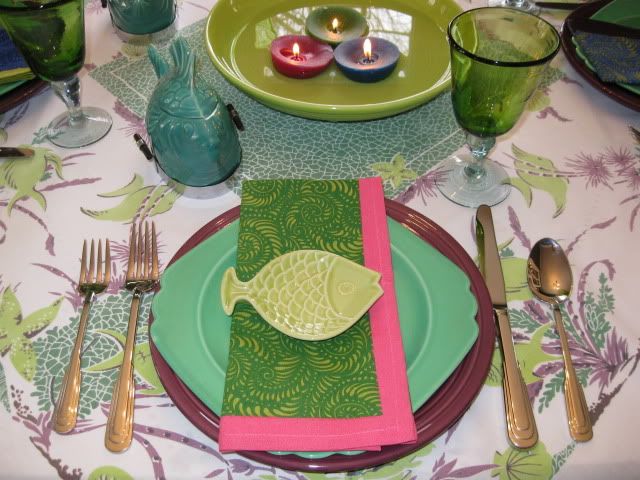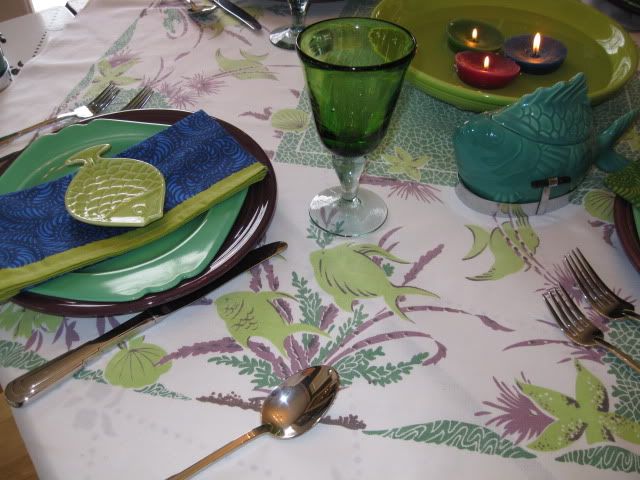 Post 86 Fiesta in heather meets vintage Riviera dinnerware, Oneida
Cityscape
flatware, Crate and Barrel Mexican glass and contemporary fish plates. The napkins were a gift from a friend, and the centerpiece features candles made by fellow Homer Laughlin collectors. I really like how the napkins add a punch of bright to the table. I also enjoyed making a calmer version of this tablescape with flowers.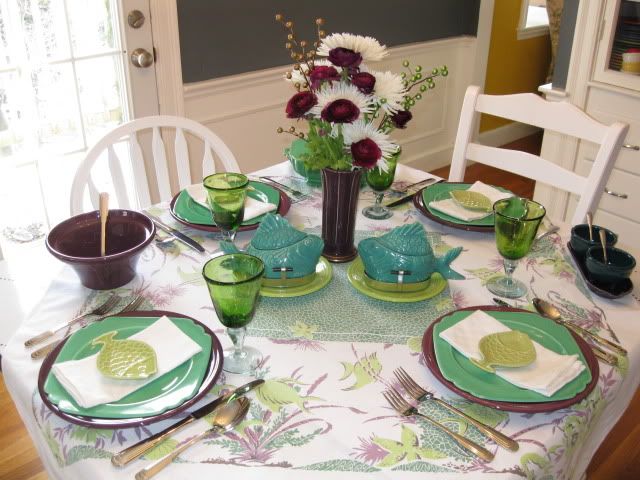 The mini fish casseroles are vintage Chicken of the Sea premiums. The metal holders prevent the tuna bakers from scorching your table linens. Be sure to visit
The Little Round Table
for a peek at the ads for these tabletop treasures!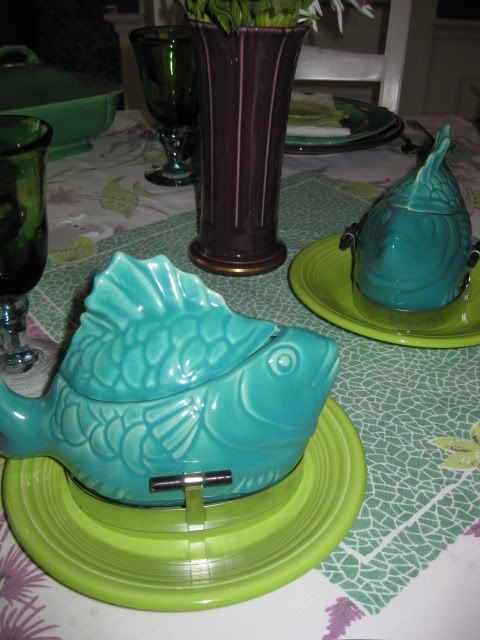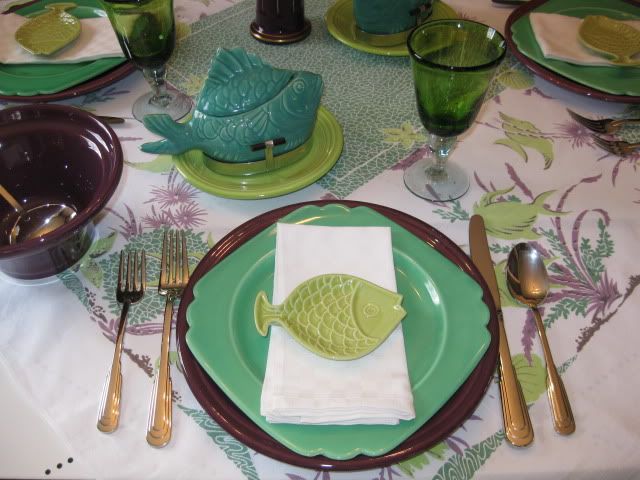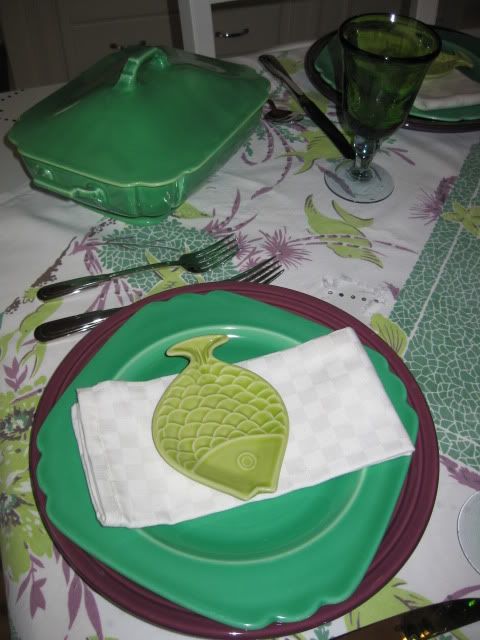 Thanks for joining us as we indulged our passion for this special vintage tablecloth! If you find that you can't get enough of this textile either, you can see my 'scapes in other colorways at
Fish Three Ways
.