The tablecloth divas are working on a special four way 'scape for you for later this week. In the meantime, here's a little snowy sunrise for
Seasonal Sunday
at
The Tablescaper
.
During the storm~
See the snow buildup on the Northeast side of the deck? The squirrel feeder is transformed into a snow mushroom. Yes, we were well on our way to an 18" total. The snow was falling at a rate of about 4" per hour when I shot these.
Too cold for kitties!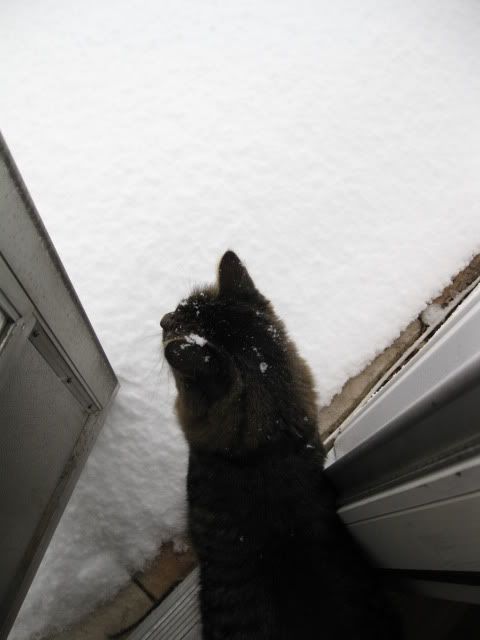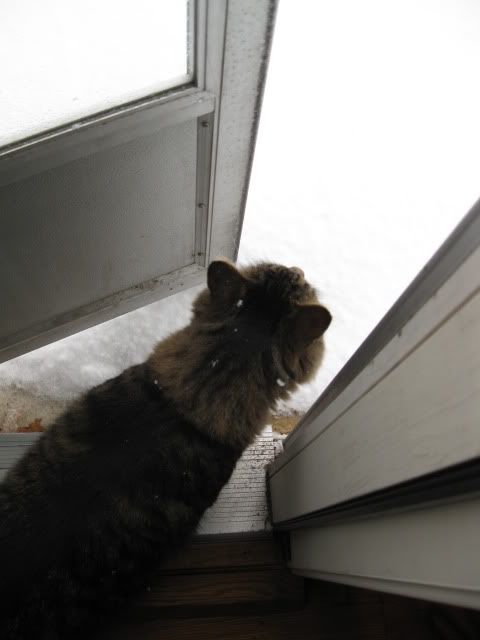 White out at the bay window~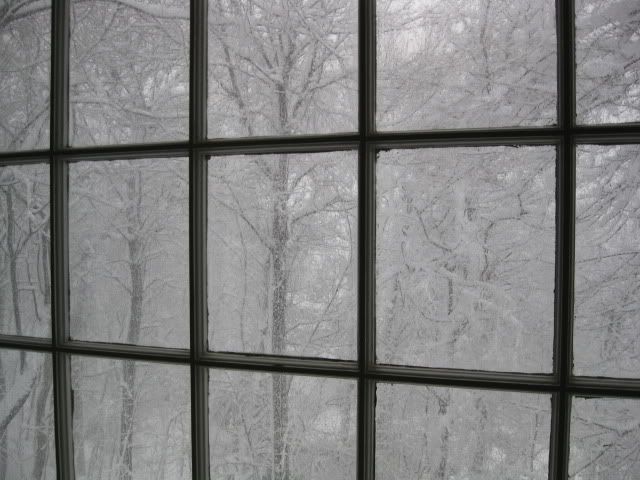 Our reward comes the day after the storm in the form of a beautiful pink sunrise!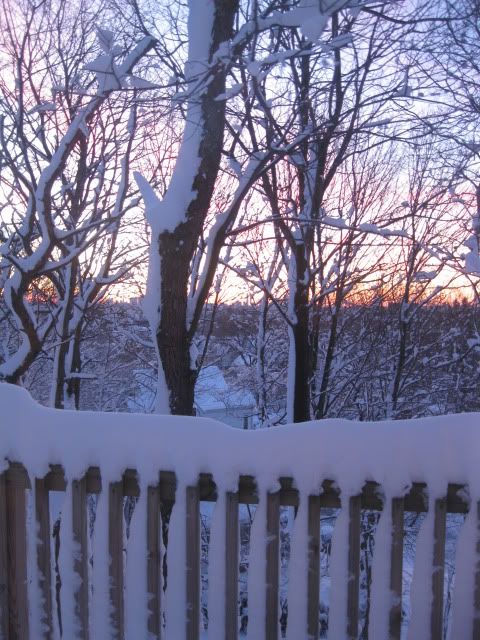 The zoom lens can just capture a few buildings from the Boston skyline in between the snowy branches.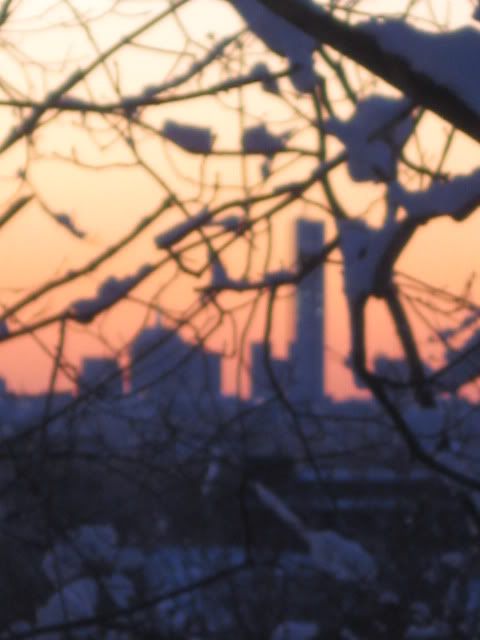 Fizz is waiting for the pink moment!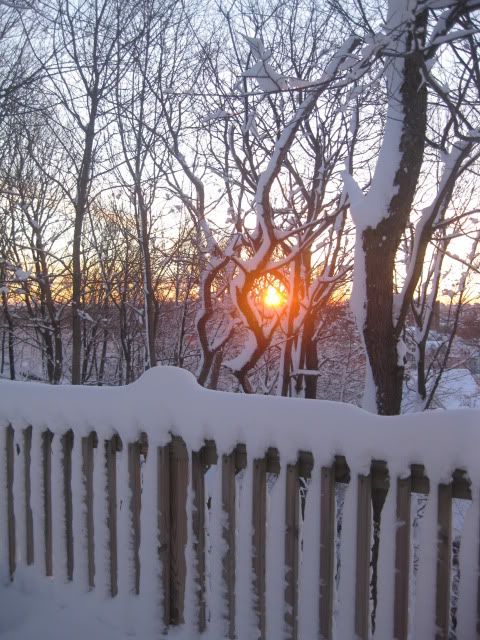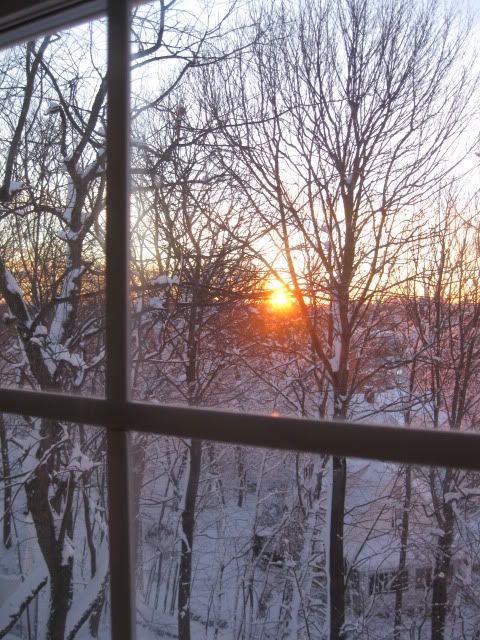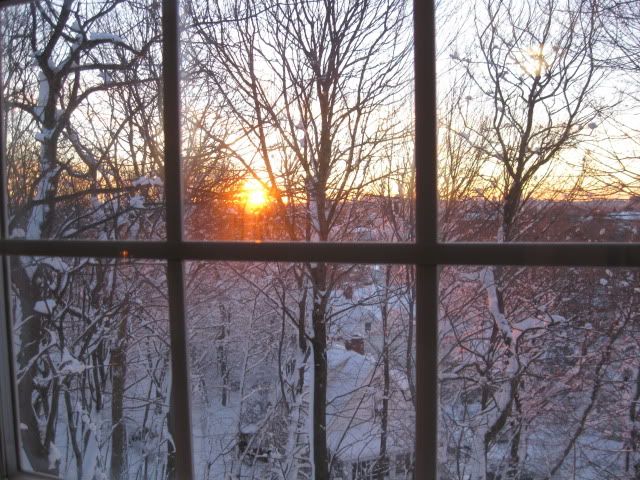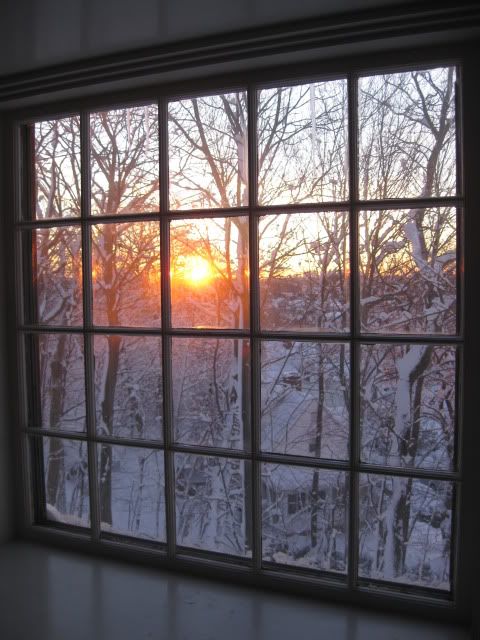 By lunchtime, everything is a bright sparkling blue and white in Harvard Yard.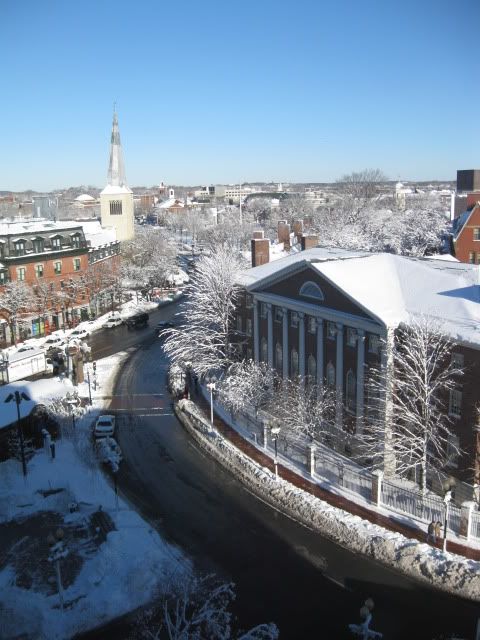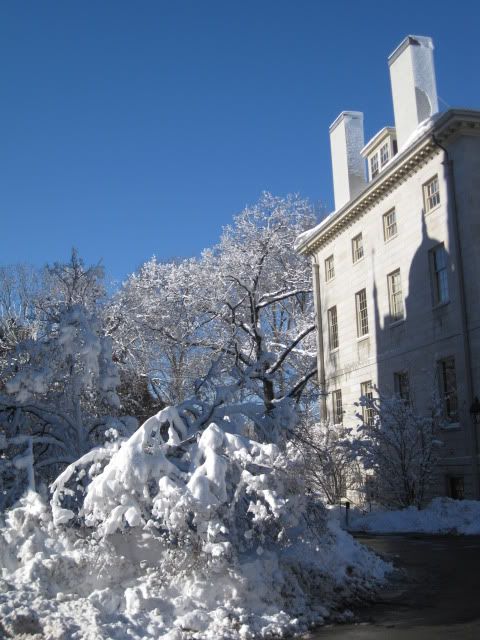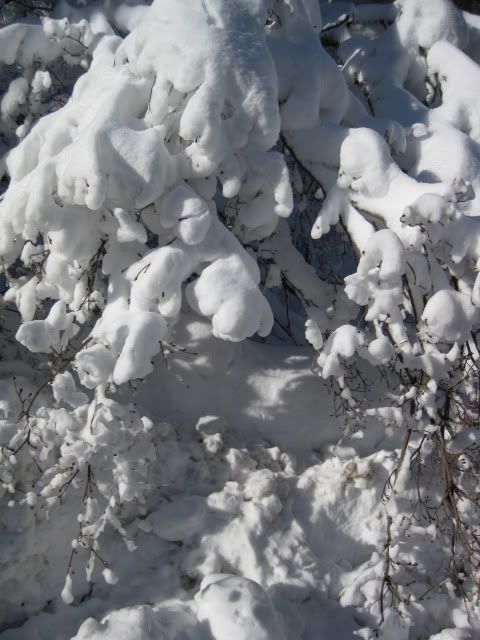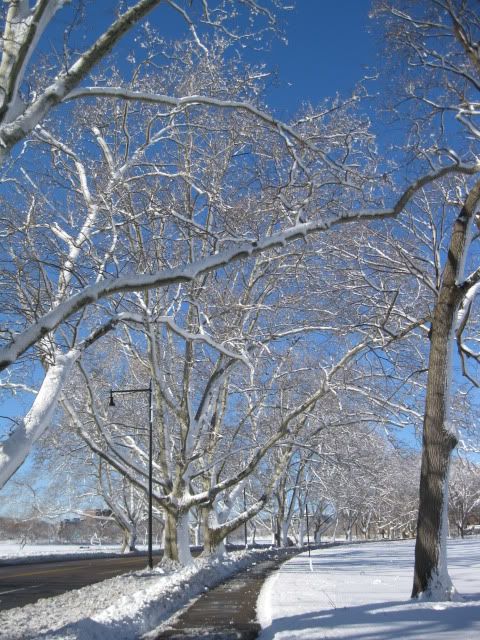 Geese by the Charles River don't appreicate my intrusion.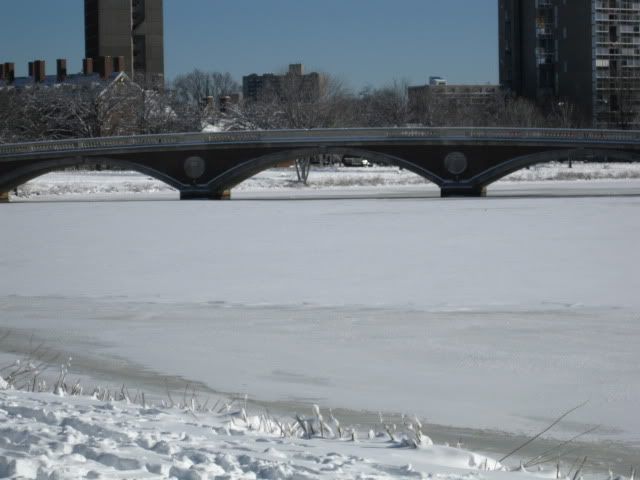 Back at home, the squirrel eventually digs out.
And then come the icicles!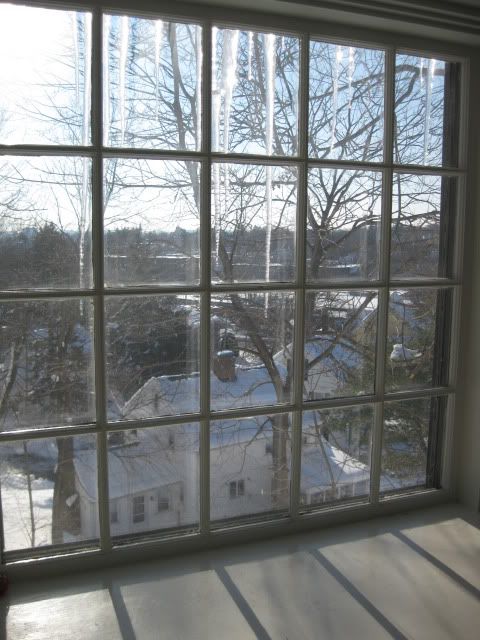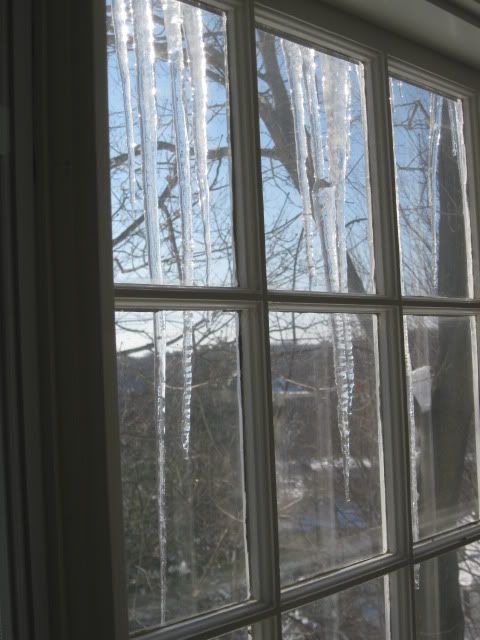 Kitties love to watch the drip. Moments after I shot these photos, the middle section fell to the ground.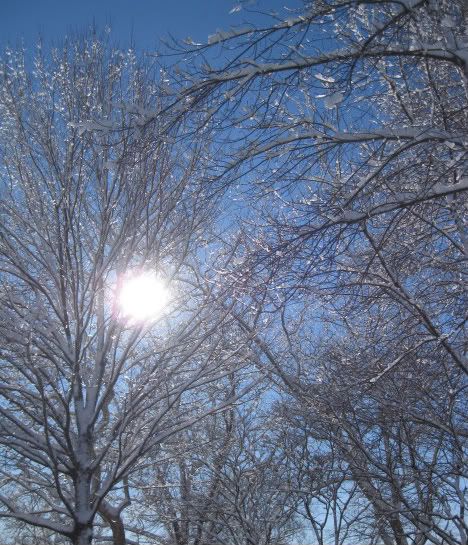 Happy Seasonal Sunday!