Many of us vintage tablecloth collectors just can't get enough of this fishy cloth. I enjoyed setting yesterday's tabletop so much that I decided to get out the other two colorways in my collection and spend a little time with them. I enjoy collecting sea-themed accessories in my travels. I don't always have a specific use in mind when I purchase a beachy piece. Here's how it all came together for this tabletop time.
Yesterday's coral/green/gray 'scape~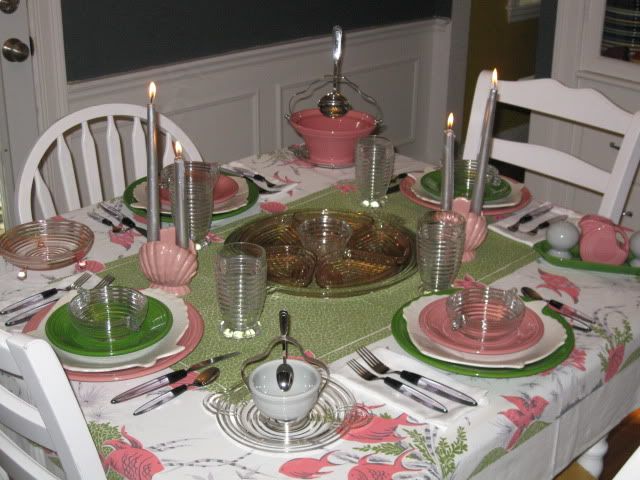 This colorway is rectangular and larger than the other cloths featured here, which are square.
Today's red/turquoise/tan table~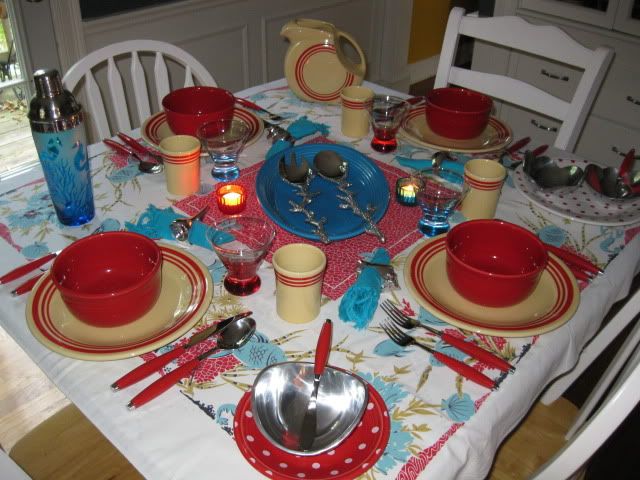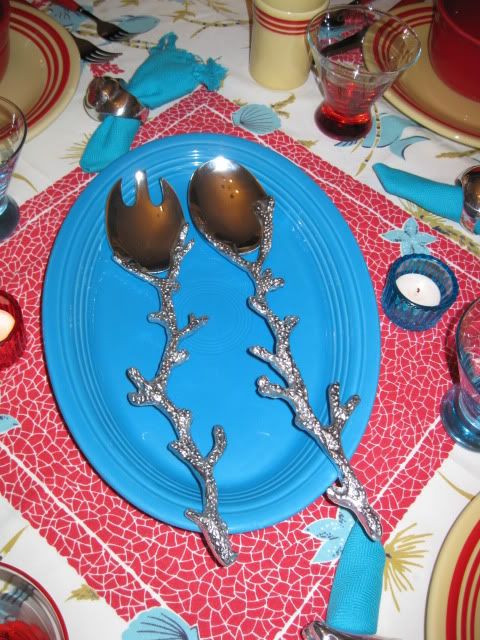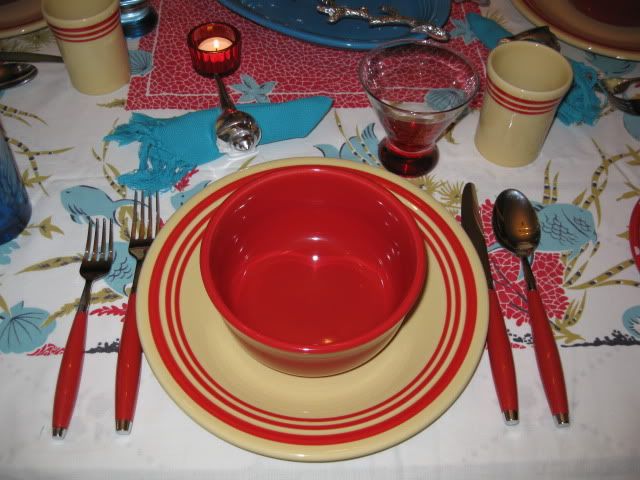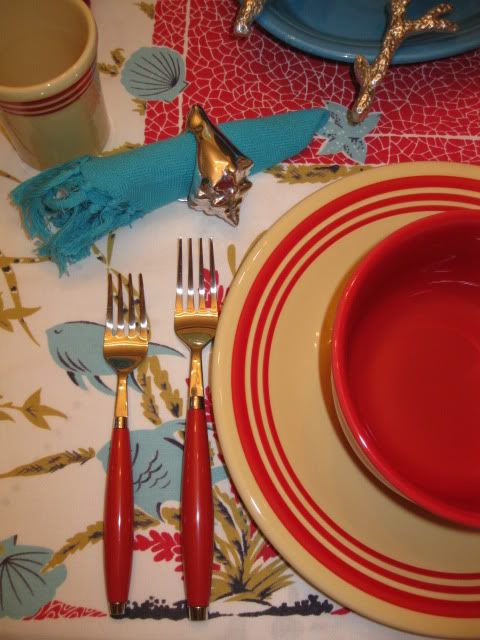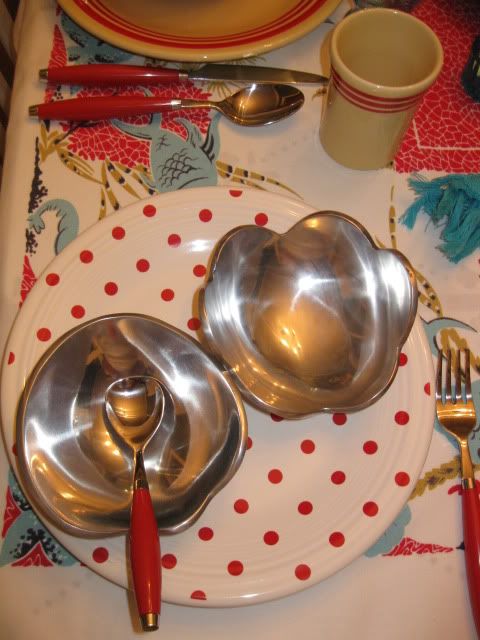 This colorway features HLCCA retro red stripe, polka dot, peacock and scarlet P86 Fiesta dinnerware and flatware, Mariposa coral salad servers and shell napkin rings, Crate & Barrel cocktail glasses, a sea-themed cocktail shaker, aluminum tidbit dishes and Pier One napkins.
I've been waiting to make this marigold/turquoise/pink tabletop for a very long time. The individual fish-shaped casseroles are vintage
Chicken of the Sea
premiums. It's challening to find a set in four colors with the metal holders...hence the wait! I was thrilled to add this set to my pottery collection earlier this summer.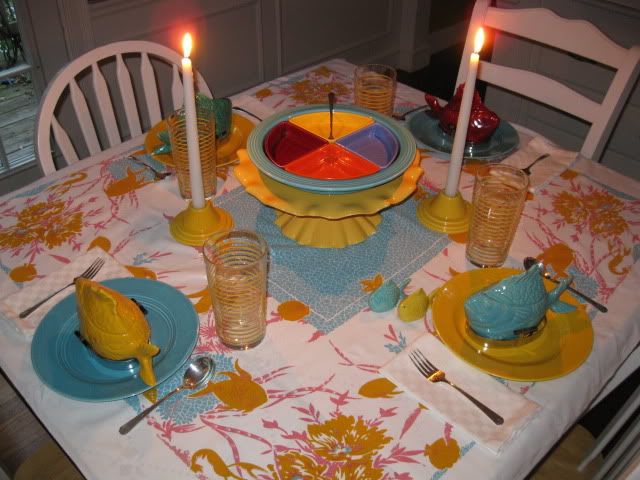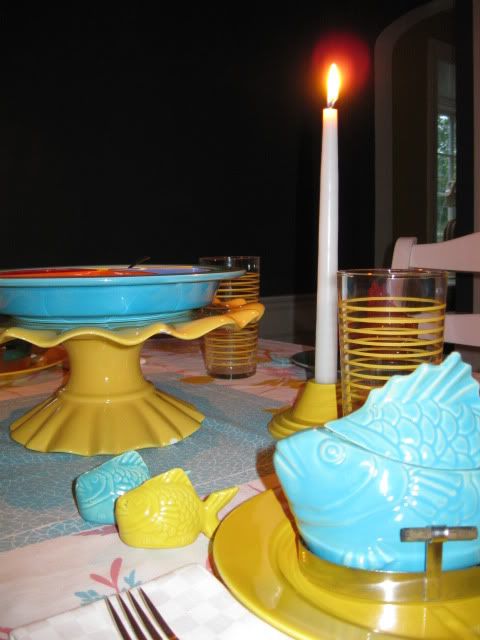 This tabletop is less elaborate than the others, but I wanted to keep the emphasis on the individual casseroles. The Harlequin relish tray and candleholders make a strong centerpiece. The relish tray rests on a Crate & Barrel ruffled cake server. This piece has chipped over the years, but I still enjoy it.
Other items on this table include Libbey striped glasses, Oneida
Deauville
flatware, Harlequin plates,
Chicken of the Sea
salt & pepper shakers and Ikea napkins.
This tablecloth also comes in a lilac/chartreuse and pink/gray versions. Please do post a comment if you have seen this cloth in another colorway or have any information about the manufacturer.
Which fishy tabletop do you like best? Thanks for going on this little journey under the sea with me!
I'm also sharing these fish with all the good folks enjoying
Tablescape Thursday
at Between Naps on the Porch.